THE NATIONAL PROGRAM began in 1904 when a young New York City court clerk named Ernest Coulter noticed the same troubled boys showing up in his courtroom over and over again. Realizing that none of these kids had a stable, caring adult in their lives, he wondered if responsible volunteers from the community could help these kids stay out of trouble. He didn't realize he was starting a movement. By 1912, "Big Brothers" were volunteering in 26 cities.
By 1916, Big Brothers had spread to 96 cities around the country. Similarly, Ladies of Charity noticed troubled young girls lacked a stable, caring adult as well so its members began befriending the girls who came through the New York Children's Court. This, too, began a chain reaction, and the group eventually became a nationwide organization called "Catholic Big Sisters."
WHO IS BIG BROTHERS BIG SISTERS?
78% interact better with their families
87% do better at avoiding delinquency
83% experienced increased self-esteem
96% were less likely to use illegal substances
77% were doing better academically
66% had improved school attendance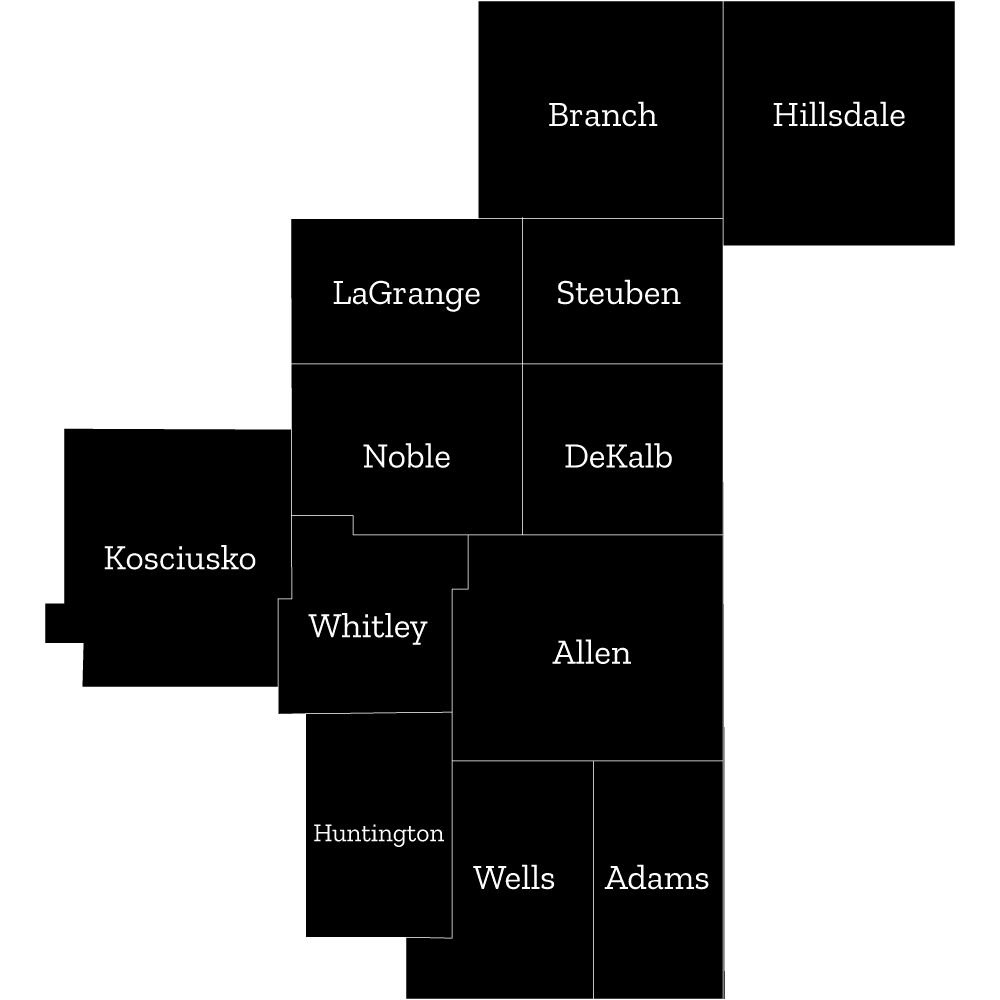 Our programs operate in 12 counties throughout Northeast Indiana & Southern Michigan.
NATIONALLY KNOWN - LOCALLY ACTIVE
For more than 100 years, Big Brothers Big Sisters has operated under the belief that every child inherently has the ability to succeed and thrive in life. The nation's largest donor-supported and volunteer-supported mentoring network, we make meaningful, monitored matches between adult volunteers – our Bigs – and youth – our Littles – from ages 6 through 22. We develop positive relationships that have a direct and lasting effects on the lives of young people – particularly youth from disadvantaged socioeconomic demographics.
We also have full-time staff members who are fluent in Spanish and most of our forms and training materials are available in Spanish too!