Volunteer Recognition Dinner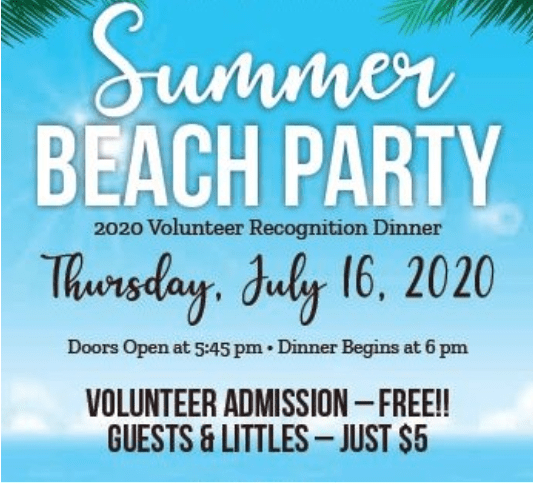 This event is a celebration of your support and dedication to Defending Potential for children in our community! Dinner is graciously provided by Casa Ristoranti Italiano Big of the Year Recipients and Years of Service Awards will also be announced. There is no fee for Bigs & Real Men Read Volunteers to attend, and you are encouraged to bring a guest. Guest & Little admission is only $5.00! All attendees are encouraged to dress in your best Beach Attire. Prizes will be awarded to the Best Dressed!.
This event is not open to the general public. It is exclusive for our volunteers,
board members, staff, and the guests they invite.
Volunteers are encouraged to bring their Little if this falls within program
guidelines. Contact your Match Support Team if you have any questions.
Tickets are free for volunteers and only $5 for guests and Littles.
RSVP required, save your seat today
To RSVP, email [email protected] or call 888.456.1600
For questions or more information, please contact Shelley Schwab at [email protected] or 888.456.1600 ext. 2259
Special thanks to Casa for providing delicious food for this event for over 40 years!