August 22nd, 23rd, & 24th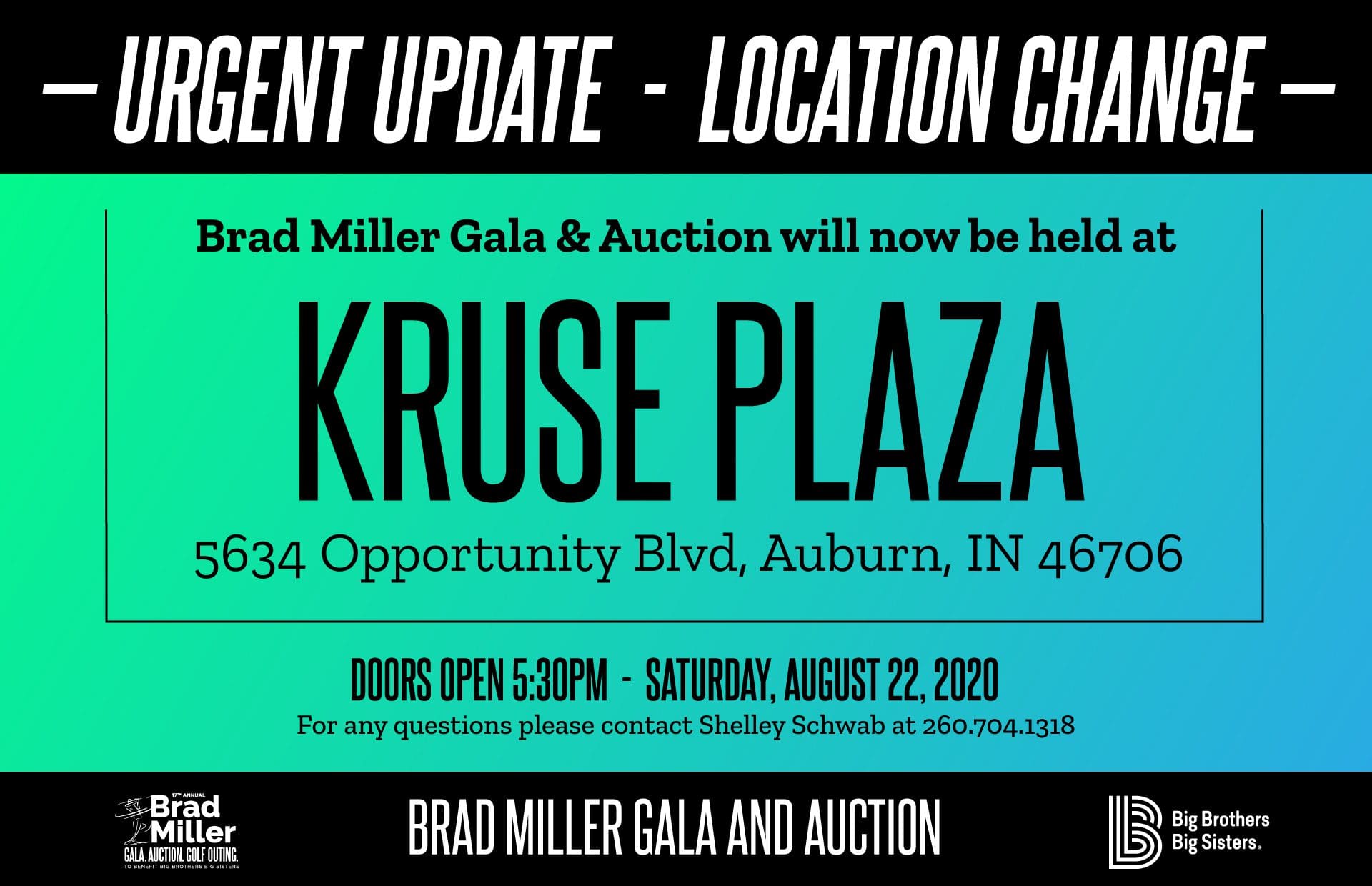 Attention! The location of the Brad Miller Gala on 8/22/2020 has been changed to the Kruse Plaza at  5634 Opportunity Blvd, Auburn, IN .
We host our signature Brad Miller Gala, Auction, & Golf Outing fundraiser across three days every August. The weekend opens with a Saturday night Gala & Auction, continues on Sunday with a Classic Gold Golf Outing for our event Sponsors, and wraps up on Monday with another Golf Outing open to anyone –
You won't want to miss it.
The entire event is in collaboration with NBA All-Star and former Little Brother, Brad Miller. When the event began in 2003, Brad wanted to find a way to give back to the organization that gave him his Big Brother. Today, the event has grown exponentially larger, but the mission has remained the same:
Defend Potential in local youth.
Gala & Auction – August 22, 2020
Our Gala showcases some of the greatest food found in Fort Wayne, exhilarating live entertainment, as well as an auction with unique autographed items and memorabilia. The event includes live entertainment and usually ends with a bang!
Sunday Classic Golf - August 23, 2020
An exclusive golf outing hosted for our Gold Sponsors+ at the Glendarin Golf Club beginning with a luncheon at noon and a 1pm tee time.
Monday Golf Outing - August 24, 2020
Held at Noble Hawk Golf Links, this Golf Outing has two shotgun starts at 7:30am and 1:30pm followed by a post-outing meal and fireworks display at dusk.
We also offer event sponsorship opportunities where we partner with you or your business to empower potential together. With various types and levels of sponsorship opportunities, we have the perfect opportunity for every business. Give us a call for more specifics and to begin our partnership today.
For more information on tickets, sponsorships, or auction donations, please contact Shelley Schwab at 260.456.1600 ext. 2259 or at

[email protected]