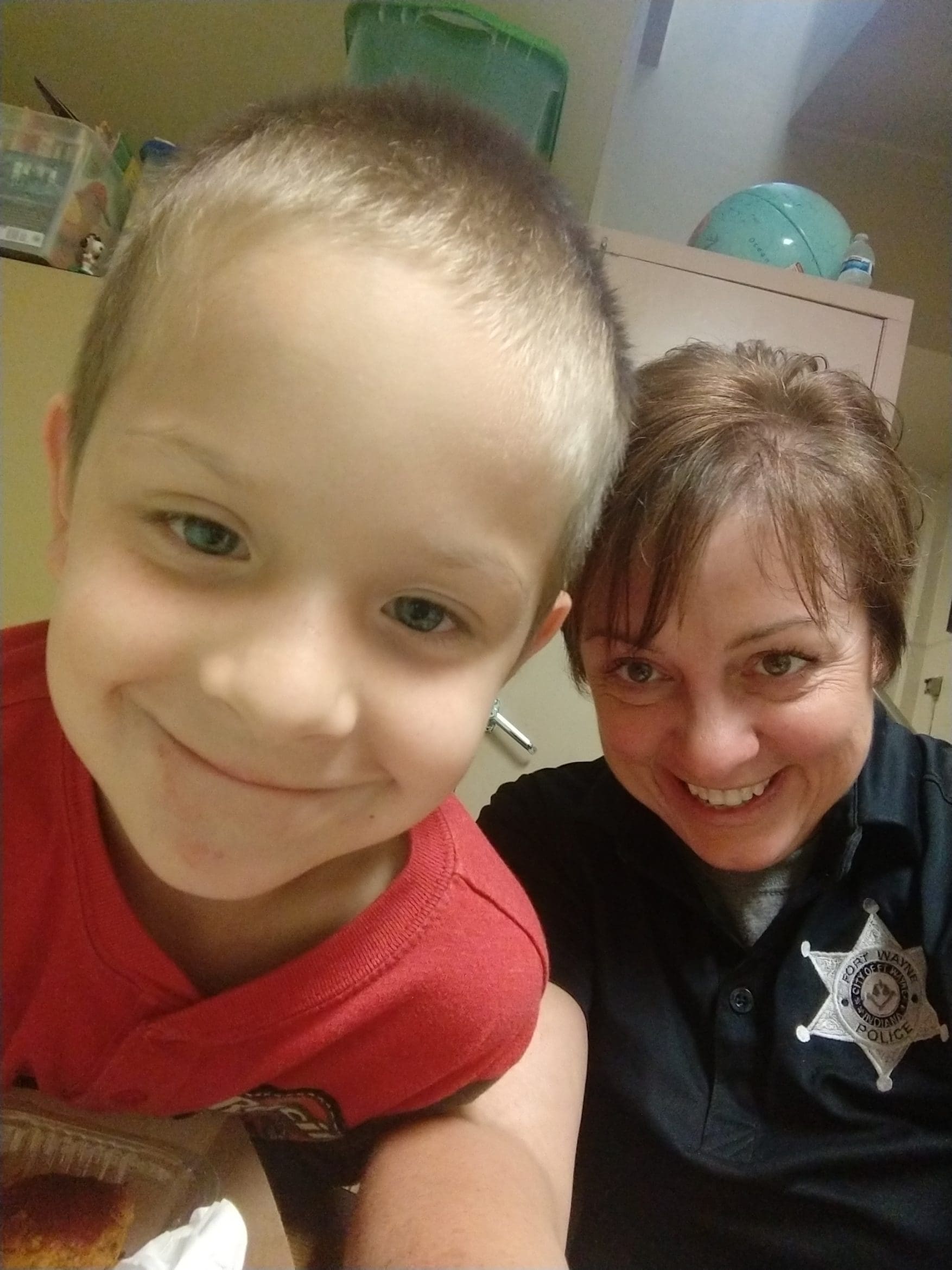 Besides putting in long hours to serve and protect our communities, there are more than 20 local law enforcement officials who also spend their free time as part of Big Brothers Big Sisters. As Saturday is National Law Enforcement Day, we're highlighting three who are building relationships with their Littles.
Kimberly Seiss
Crime scene technician, Fort Wayne
"I decided to become a Big because I know the need for Bigs is great, and I love working with kids," Seiss said. "I do the Lunch Buddies program where I meet my Little once a week in the school setting – pre-COVID, of course."
Seiss has been matched up with Moises for about three years.
"The best part of being a Big is the excitement that both Moises and I have for our visits," she said. "I have been to the school on days when he is having a bad day, and our visits seem to brighten his day, as well as mine! We have great conversations, where we talk about all kinds of things. I think it's important for kids to have people in their `circle' that they can trust and know have their best interests at heart."
Because she's assigned to the crime scene unit, Seiss said she usually has the flexibility to have a regular lunch time which allows for regular visits with Moises.
"Of course, there are times when I can't make the visit, but Moises knows my job may require me to be absent for our visits every now and then."
What's the best part of being a Big as a law enforcement official?
"Being a Big allows me to give back to the community and build a relationship with Moises that I hope will outlive his school years," Seiss said. "I look forward to our visits so much. This year has been difficult as I haven't been able to visit due to COVID. I'm so looking forward to our visits again, hopefully, they can resume soon!"
If you'd like to find out more about being involved with Big Brothers Big Sisters of Northeast Indiana as a potential Big, volunteer, or donor, call 260-456-1600.
---