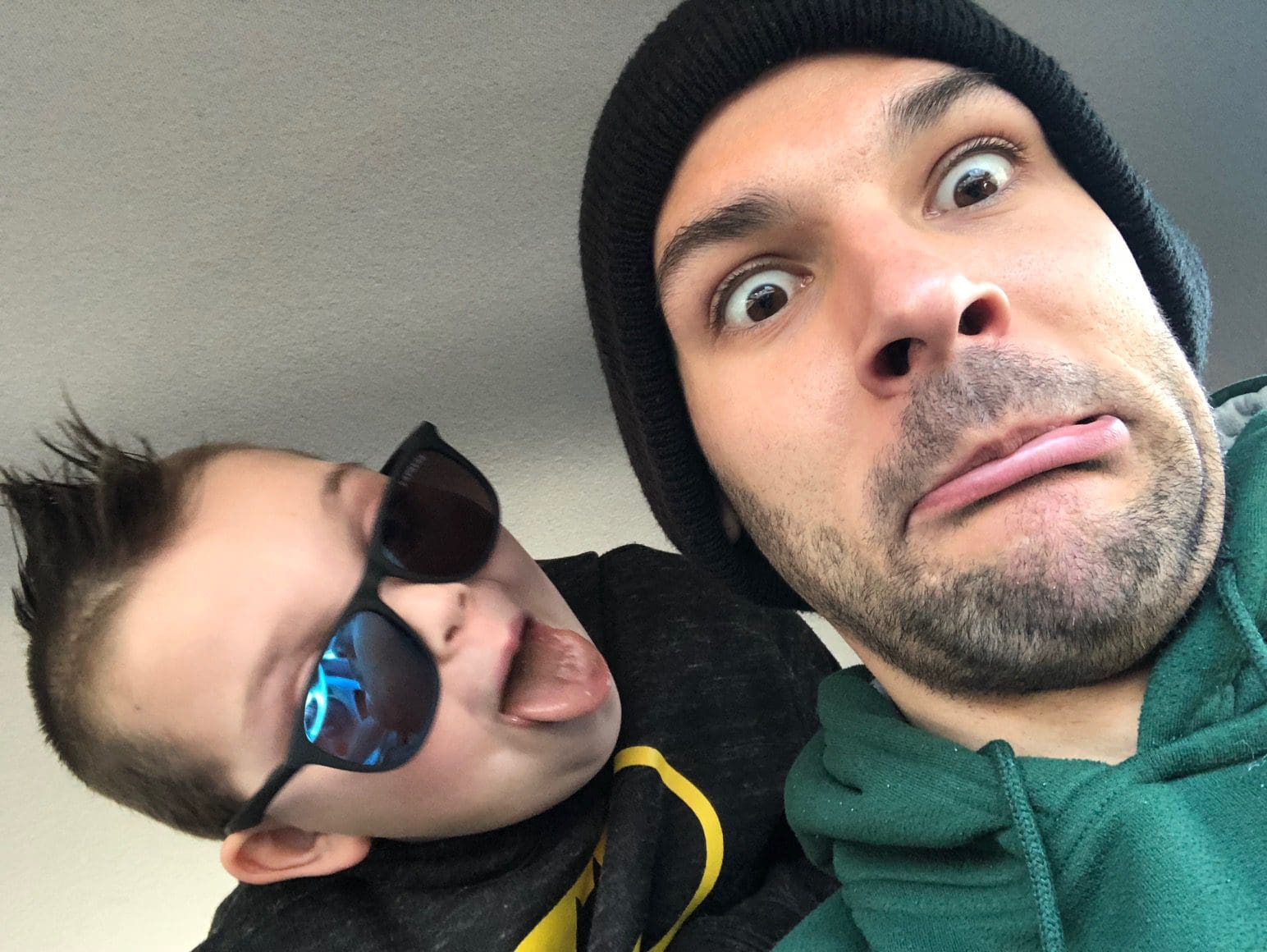 As the pandemic took hold, everyone pulled back on activities, even matches from Big Brothers Big Sisters (BBBS). Many schools were not allowing outside visitors, and parents and the agency were concerned about outside events.
But there are still creative ways for Bigs and Littles to be active and have fun.
The Warsaw match of Big Mike and Little Malakai did some research and came up with virtual activities that might be a guideline for others to try.
"Our No. 1 rule for every hangout is we MUST have a fun time," said Mike who works at Zimmer Biomet. "I think we've been able to stick to that rule pretty well over the last five years!"
Though it took a little time. When Mike first met Mali, the Kindergarten student was as shy and reserved as any boy meeting a new adult. They started off over lunchtimes playing board games, reading, recess and even swapping Knock-Knock jokes. Slowly, Mali started coming out of his shell, to where now he often leads their discussions as a 10-year-old fifth grader.
When asked to describe what their interactions are like, Mali said, "Chaoticky fun! Very exciting. He's sort of like a super-genius."
Not really, Mike said, but Mali is the one whose brain power is exploding with potential. His reading level and especially his math skills have improved tremendously during the match, to the point where they are doing math problems for fun and Mali is earning high school credit for Algebra.
And Mali has come so far out of his shell that his Big Brother has given him the nickname, "Wildman."
"Wildman is now pretty extroverted when he's around me," Mike said. "If anything, he's become quite the talker, even at school!"
Mike said Mali is a great person down to his core, the type of kid who always tries to include others and leaves people smiling after they talk to him.
Mike has been able to enhance Mali's thirst for learning even during the pandemic. They meet once or twice a week via Zoom calls.
"He takes my phone and video chats for about an hour, but then it's like, `Hey, I need my phone back,'" Mali's mother said with a laugh. "He goes back in the bedroom and you can hear him in there laughing. I think just having Mike around before Covid helped Mali make friends, too. When Mike came around, he was kind of the cool kid in class. He has really developed more confidence and learning skills."
So, what is the secret to online Match activities? It depends on how much you let your imagination run free!
Mike and Mali have played many games on Zoom which provides all kinds of options. They also looked up world records, paper airplane design testing, word ladder games, book investigations and even bow and arrow lessons after Mali received one as a gift. There are also BBBS online games available.
Sometimes Mike just asking Mali if there was anything he had a question about since the last time they met led to full conversations where they were able to dive in on random topics. One time, Mali noticed "TNT" on a toy and wanted to know what that means, so the duo spent 15 minutes looking up the chemical composition of TNT, dove into the periodic tables of elements and looked at 3D models.
The book investigations might be the easiest as they have read four so far, starting out with selections from Goosebumps and working their way up to Lucy and Stephen Hawking's "George's Secret Key to the Universe."
"I think it helped us to find topics or genres that appealed to him," Mike said. "No matter what we're reading, if they're reading, you are doing well! He loves creepy monsters and spooky stuff. To stay engaged, we'd alternate reading pages to each other. Silly voices for characters isn't a terrible play, either."
Just imagine the giggles!
The one rule is they have to finish one book before they can move on to the next. Their next effort is "The Field Guide" from The Spiderwick Chronicles.
The duo is also making plans for things they want to do after Covid is conquered, such as a day trip to the Indiana Dunes, hiking, Frisbee, soccer, picnics, and of course… ice cream! There will also be homemade pizza nights with all sorts of spicy peppers because Mali loves the hot stuff.
"When starting out, you have to dive in and find something they are really fascinated by and fully submerge yourself," Mike said. "It's a great way to get kids talking, reading and just overall excited to hang out! BBBS has awesome resources, so don't miss out on all of their activities. They have a great team to prepare you for potential stressful situations, and they're a great help if you need any advice."
He also suggested it's helpful building relationships with teachers who have great advice for things to work on and fun activity ideas related to what is happening in the classroom.
"Mike has changed my life from the moment I met him," Mali said. "He's an amazing person."
As for Mike, "I love his drive to challenge himself! I'm very proud of the young man he's become!"
If you'd like to find out more about being involved with Big Brothers Big Sisters of Northeast Indiana as a potential Big, volunteer or donor, call 260-456-1600.
---