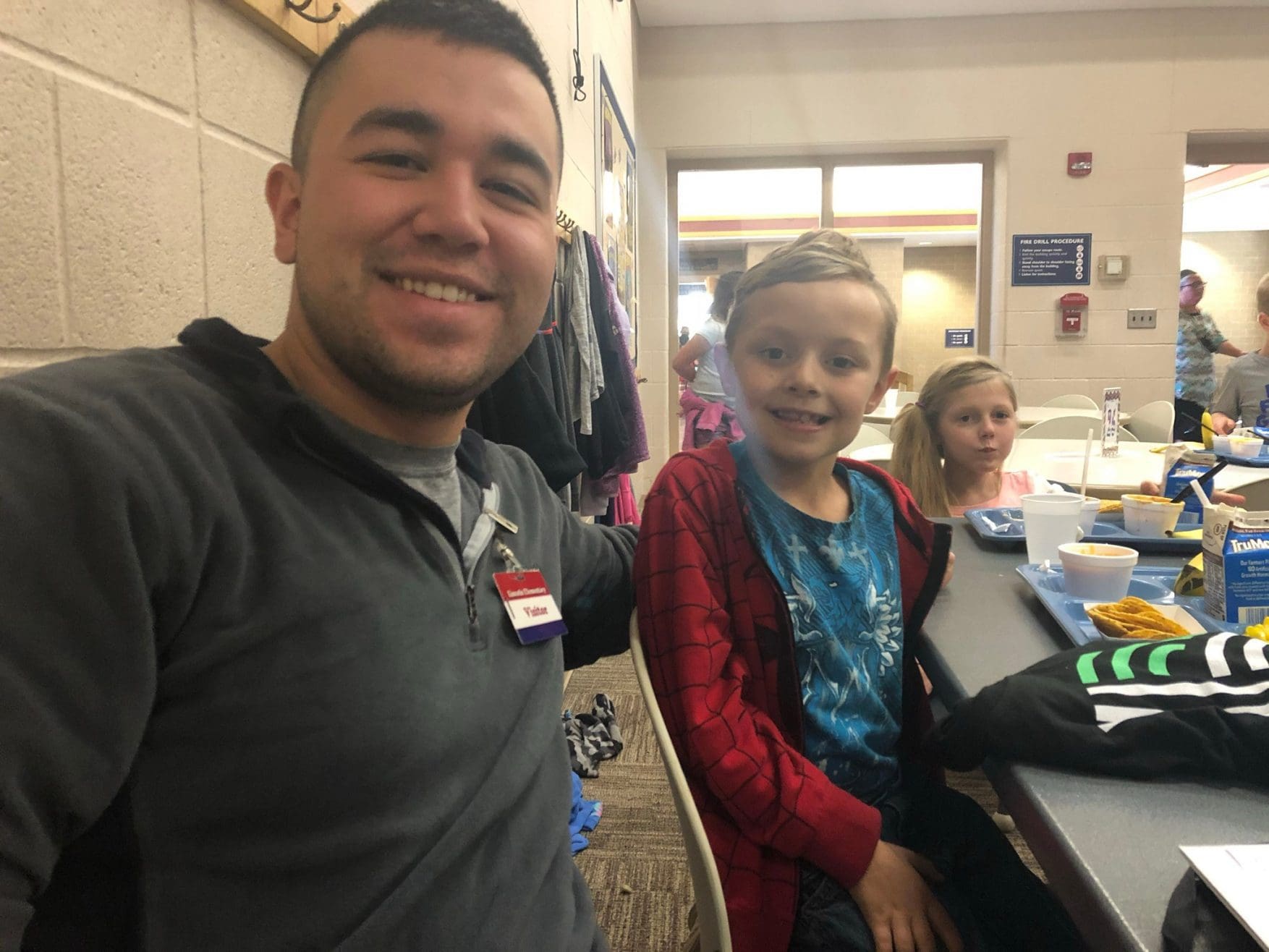 Besides putting in long hours to serve and protect our communities, there are more than 20 local law enforcement officials who also spend their free time as part of Big Brothers Big Sisters. As Saturday is National Law Enforcement Day, we're highlighting three who are building relationships with their Littles.
Jordan Corral
Patrolman, Huntington Police Department
"After the first year or so of my law enforcement career, it became apparent to me that I wanted to be involved in positive aspects of children's lives," Corral said. "I quickly realized that I only ever got to see or interact with younger kids on the worst days of their lives (i.e. domestic violence, overdoses and injuries). After one too many calls where I was forced to leave a scene with a child crying, I decided to look into getting involved with BBBS and start working towards making positive interactions with children in my community. It was one of the best decisions I ever made."
For almost two years, Corral has been involved with Brycan, 8.
"The best part is spending time with Brycan and hearing him talk about the best parts of his week. He is already such a futuristic thinker and is always telling me about what he wants to do when he is older and relating it to what he is learning in school. I enjoy seeing his face light up when he tells me about all the video games he played during the week or what he did with his new baby brother."
Though his schedule is busy on the night shift, Jordan said he's able to find plenty of time to spend with Brycan. It may require letting go of a few extra hours of sleep during the day, but Jordan it's always worth it.
"The positive interactions I get to be a part of Brycan's life makes all the bad moments in my job worth it," Jordan said. "Brycan has helped me immensely and showed me that there is a lot of hope for all the kids I deal with on a daily basis. For the time I spend with Brycan, I get a lot out of it."
And do police officers have a special insight into being Bigs?
"I would say yes," Jordan said. "We are all problem solvers. Brycan comes to me with issues he faces at school or some and due to the training and experience and my love for helping, I am always usually able to point him in the right direction."
If you'd like to find out more about being involved with Big Brothers Big Sisters of Northeast Indiana as a potential Big, volunteer, or donor, call 260-456-1600.
---