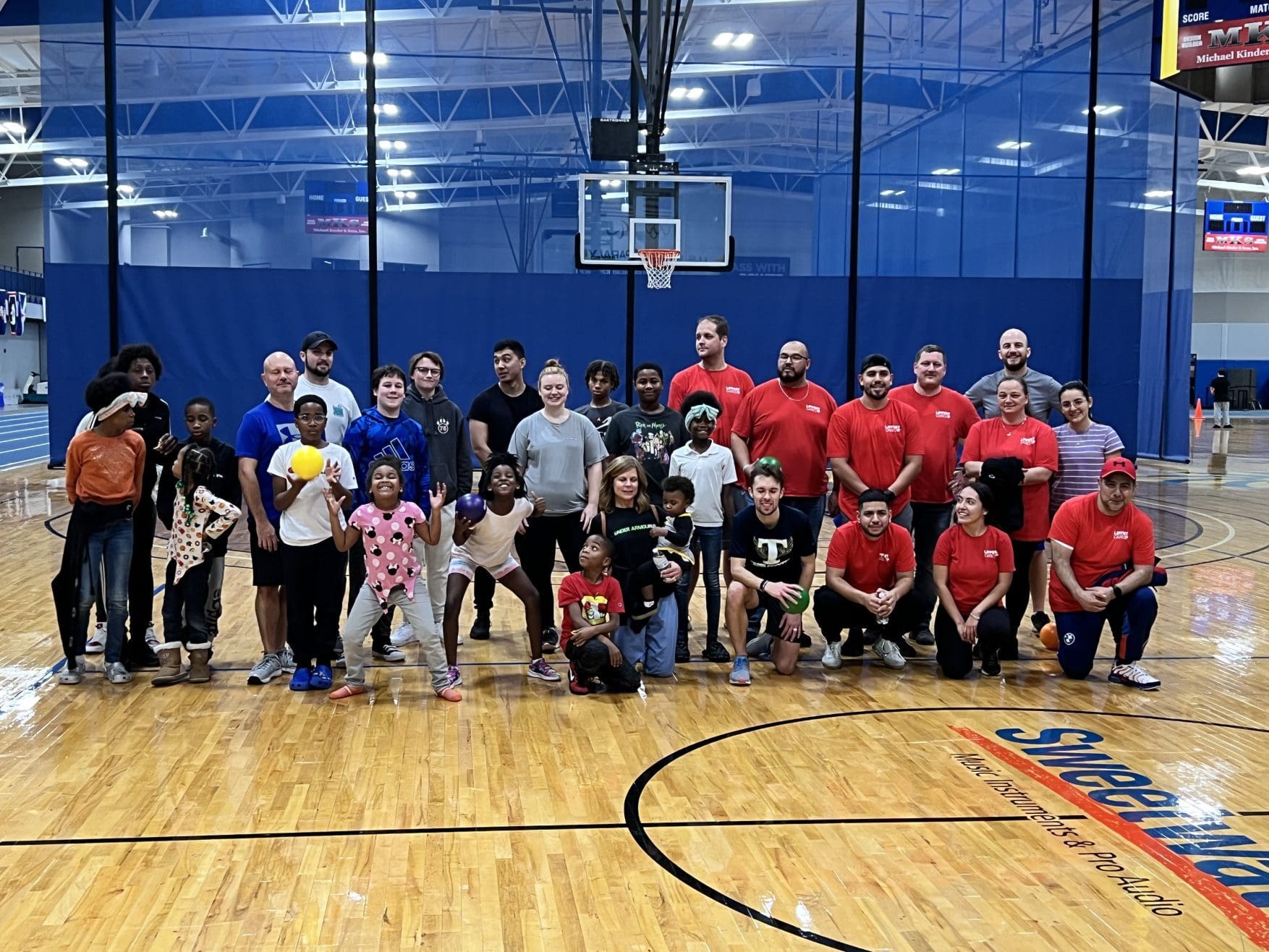 Indiana is ranked tenth in the nation for obesity. On the other end of the scale, one out of seven children in Indiana face hunger. That's why Big Brothers Big Sisters' new Health and Wellness Coordinator, Victoria, is rolling out a brand-new program to get our kids moving and teach them to exercise joyfully – targeting both needs at the same time!
"What we want to do is work on physical, nutritional, and emotional health," said Victoria, "so my job is to bring in new match activities, tour our community, and help our matches, our volunteers, our Bigs and Littles, turn the curb on those numbers."
To do this, Victoria has partnered with Purdue University's Health and Wellness department to provide food and nutrition services to our Bigs and Littles every week! At these activities, Littles learn about healthy choices, participate in food tastings, and even learn how to cook their own healthy snacks and meals. This program runs for six weeks at a time, bringing our Bigs and Littles through a complete nutritional course that shows them how easy it is to combat obesity and stay healthy and strong.
Through the "Bring It, Own It, Push It" program, Victoria provides mindfulness sessions, motivational speaking, self-love talks, and some physical movement – "Because we always try to encourage physical movement in every activity," said Victoria. "Even at the nutritional sessions, we always make sure to stretch!"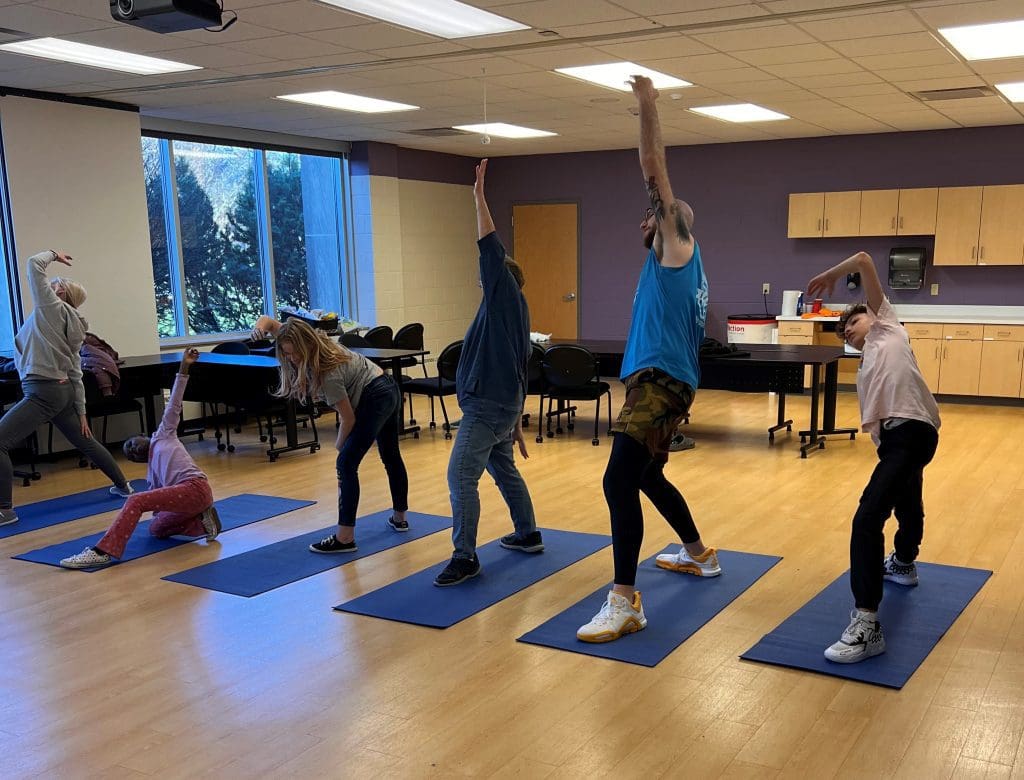 Born and raised in Michigan, Victoria graduated from Purdue University with a bachelor's in Health and Wellness and a Master's in Healthcare Administration. She has three daughters who keep her busy with travel sports, so she's very familiar with the health needs of Indiana youth, and how badly our local children want to get moving. Victoria's passion for helping our Littles bleeds through in every conversation with her, and she has big plans for the months to come.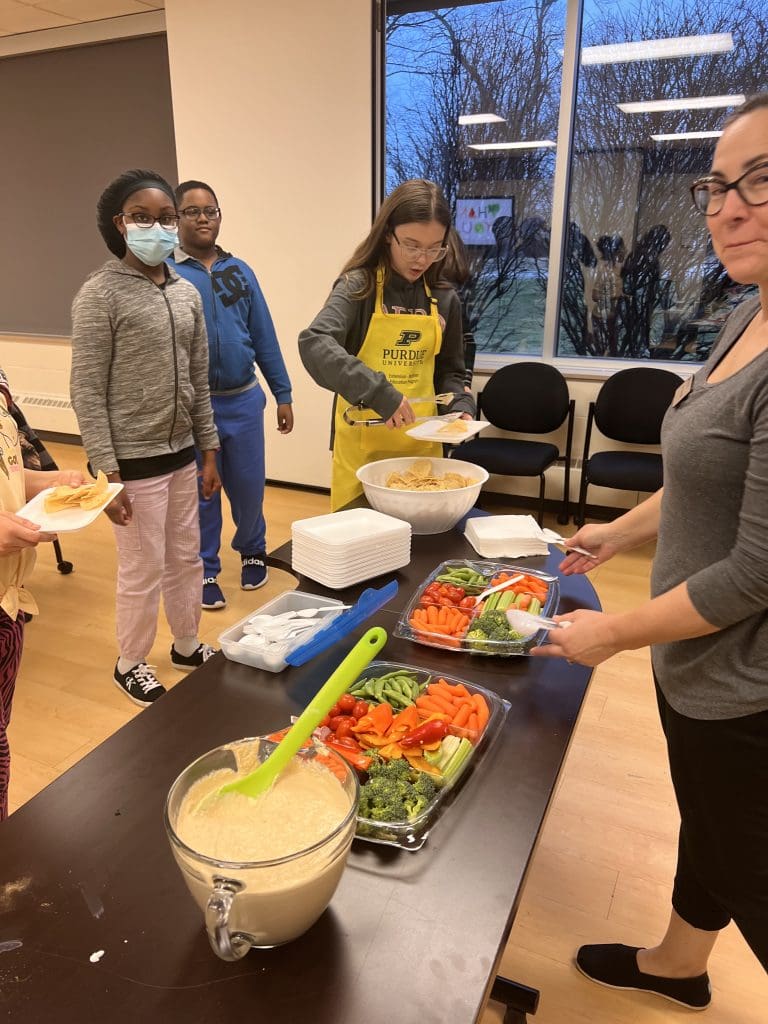 As a Zumba coach, Victoria leads Zumba sessions for both Bigs and Littles, and hosts an open gym at the Summit where Littles can explore new modes of exercise. Basketball sessions are ongoing every Thursday, with volleyball starting later this year. And Victoria's especially excited about the new running club (for concerned Bigs, don't worry – you can walk, and let the kids blow off some steam while you get to know the other volunteers!).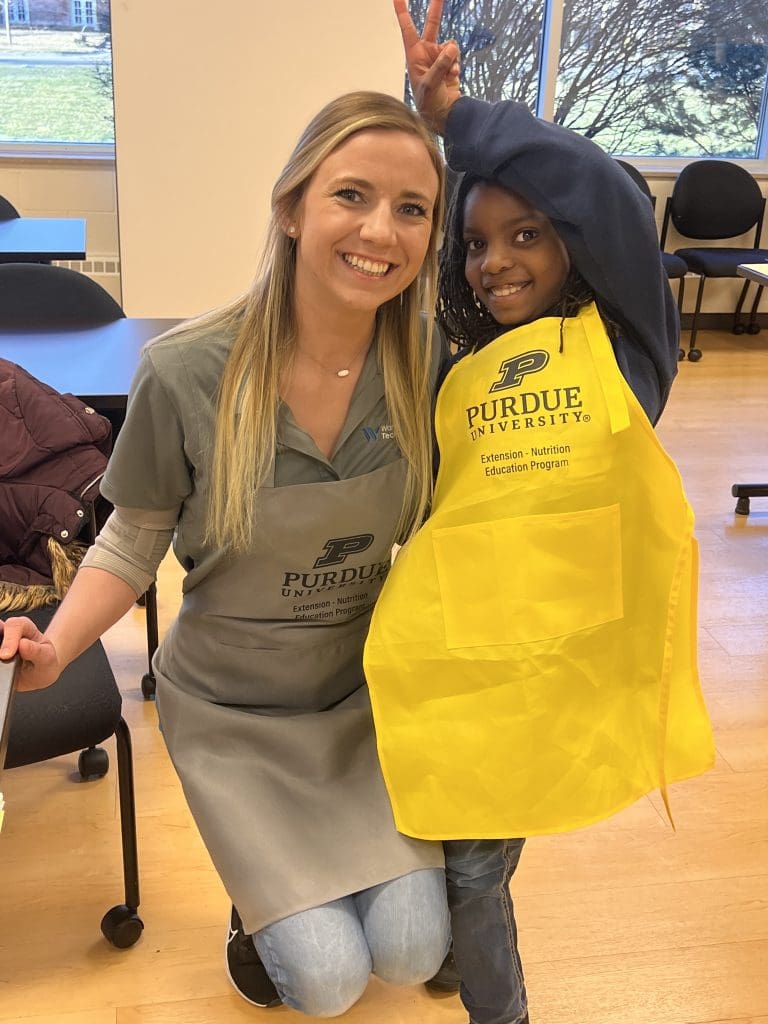 In the coming months, Victoria hopes to network with local businesses and doctors who are interested in presenting to the kids. Alongside Keristen "Big Kess" Baker, BBBS' Community Development Director, Victoria will go out into the community to help recruit Bigs, too!
"We just got to take care of ourselves, we really do," said Victoria. "We can pull together as a community and show our kids how to take care of themselves and how to get moving. I'm excited to do it!"