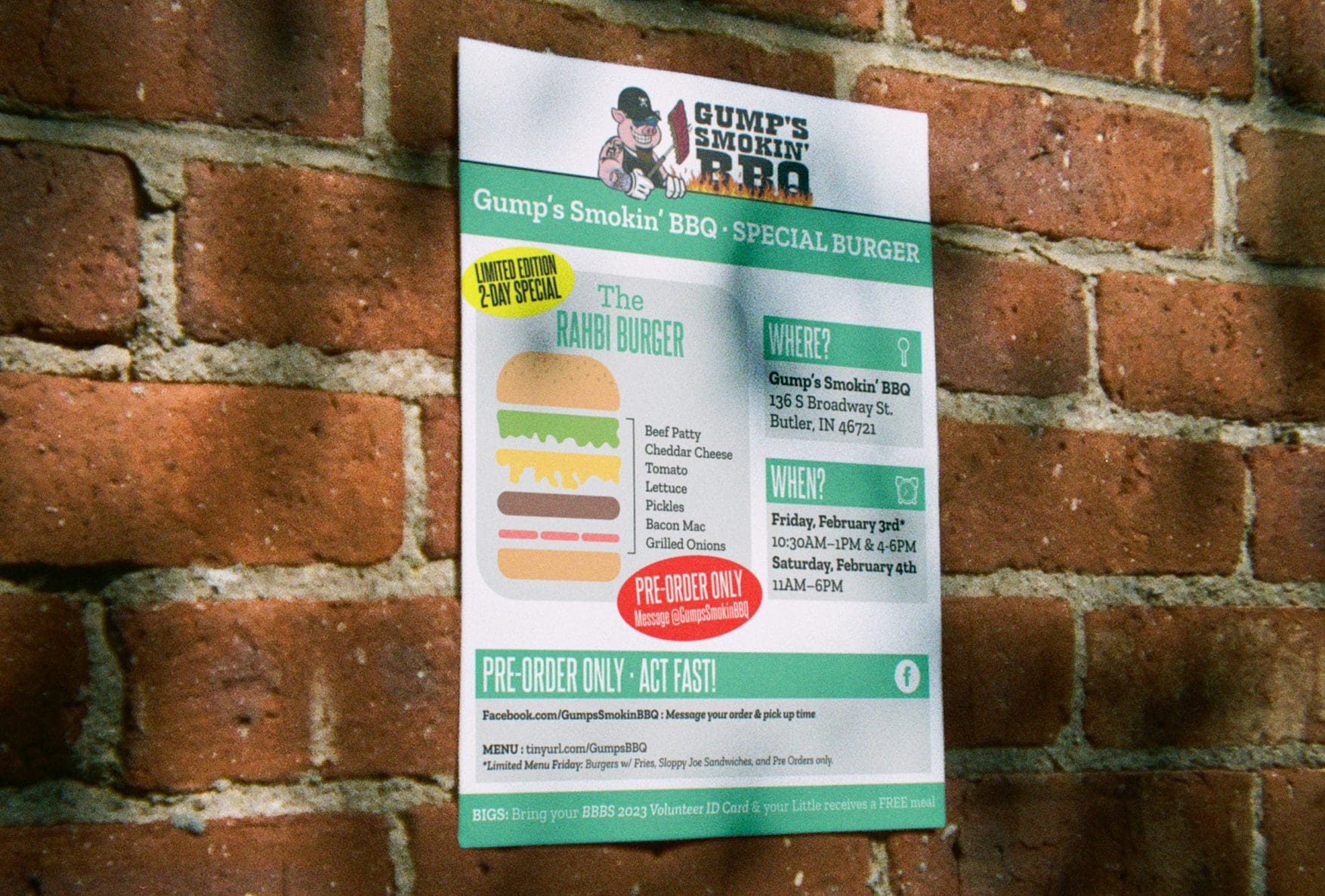 Little Sister Rahbi will celebrate her 13th birthday in style this Saturday with an outing at Gump's Smokin' BBQ in Butler, Indiana!
Gump's is one of Rahbi's favorite restaurants – especially since Seth Gump, the owner, is a Big Brother himself. At Gump's, all Littles eat for free, so Rahbi's had plenty of time to develop a taste for Gump's burgers, and this year, Big Brother Seth and Big Sister Jessica conspired to give Rahbi a special gift.
What kind of gift? Well, her own burger, of course!
On February 3rd and 4th, you can try the all-new limited-edition Rahbi Burger in celebration of Rahbi's birthday! The Rahbi Burger will only be available for two days, and it consists of a beef patty, cheddar cheese, tomato, lettuce, pickles, bacon mac, and grilled onions.
Because demand is so high, the Rahbi Burger will be available by pre-order only through Gump's Smokin' BBQ's Facebook page. We hope to see you there!