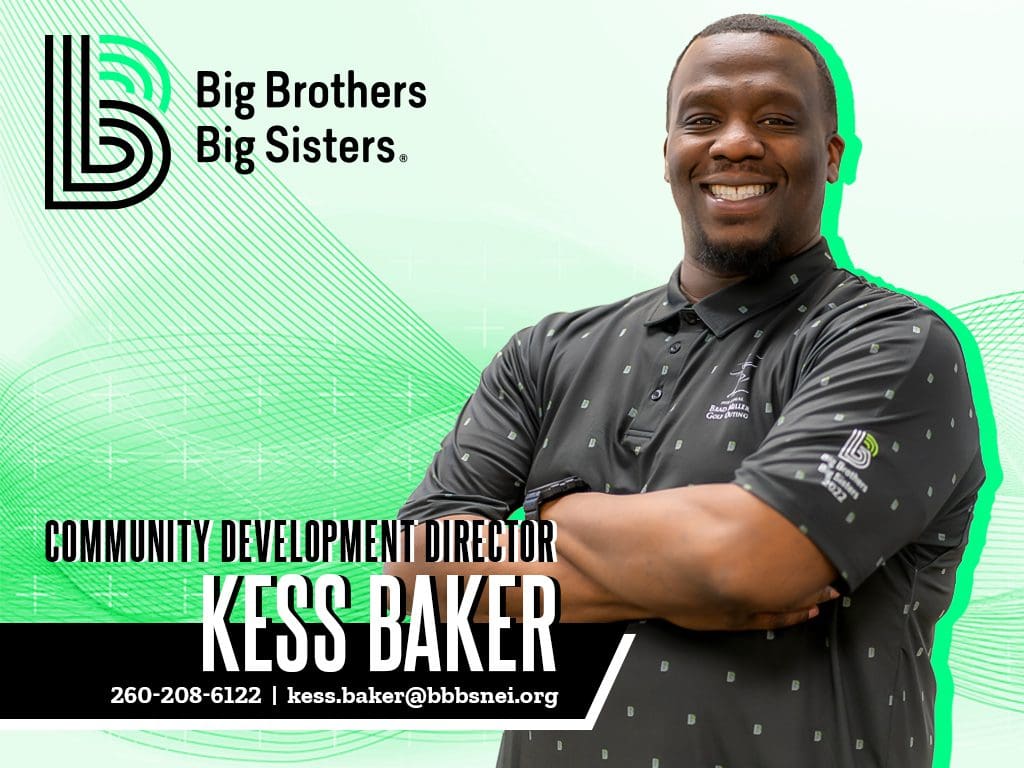 Keristen "Kess" Baker understands the Big Brothers Big Sisters mission better than most. Growing up in a single-parent home with a much-older sister, Kess spent his early childhood years playing alone which developed into entertaining his classmates in school.
Early in his life, Kess' mother tried to enroll him in Big Brothers Big Sisters in his native Wisconsin. She understood the value of a male role model in Kess' life. But an extreme shortage of black male volunteers meant that Kess never got matched.
Fast forward to high school and Kess finally found his mentor Mike Johnson, the Manager of Kess' high school singing group name Ajante. Mike saw Kess' potential for showbiz and encouraged him to reach for the stars. At the age of 17 Mike put on a talent show and Kess hosted it and that's how Big Kess was born. In time, Kess went to school for acting and communications, and with his natural charisma, it wasn't long before he broke into radio and became a local celebrity right here in Fort Wayne. Now, Kess stars in local plays (you might have caught him as Patrick Star in the Spongebob Musical this summer!), hosts concerts and other live events, and DJs.
Five years ago, Kess got together with videographer Zach Briggs of Visual Prime to create and host the Black Business Card Party, an energetic yearly fundraiser designed to connect young black business owners with mentors within the community. The Black Business Card Party doesn't just help Big Brothers Big Sisters by raising money for the organization – it also recruits new volunteers in the black community. The volunteers recruited at Black Business Card Party are energetic and determined to make a positive change in the community – just like Kess!
Now, Kess is stepping into the role of Director of Community Development for Big Brothers Big Sisters. He will represent the organization, while striving to increase matches. Kess will have a heightened focus on increasing the number of minority Bigs to match the fast growing number of minority boys on the waiting list.
"People are often being mentors but don't recognize themselves as that," said Kess. "I see guys chatting in the barbershop or counseling kids, talking them away from doing the wrong thing… and guys, YOU are mentors! You have exactly what it takes!"
Being a mentor is not a full-time job and doesn't require the Big to spend money, as Kess pointed out. Going forward as Director of Community Development, he hopes to dispel some of the misconceptions that are keeping valuable volunteers away.
"You want to step up? I'm going to give you that opportunity to step up. This organization is all about mentorship; it's all about the kids. It's not talk. It's ALL action!"