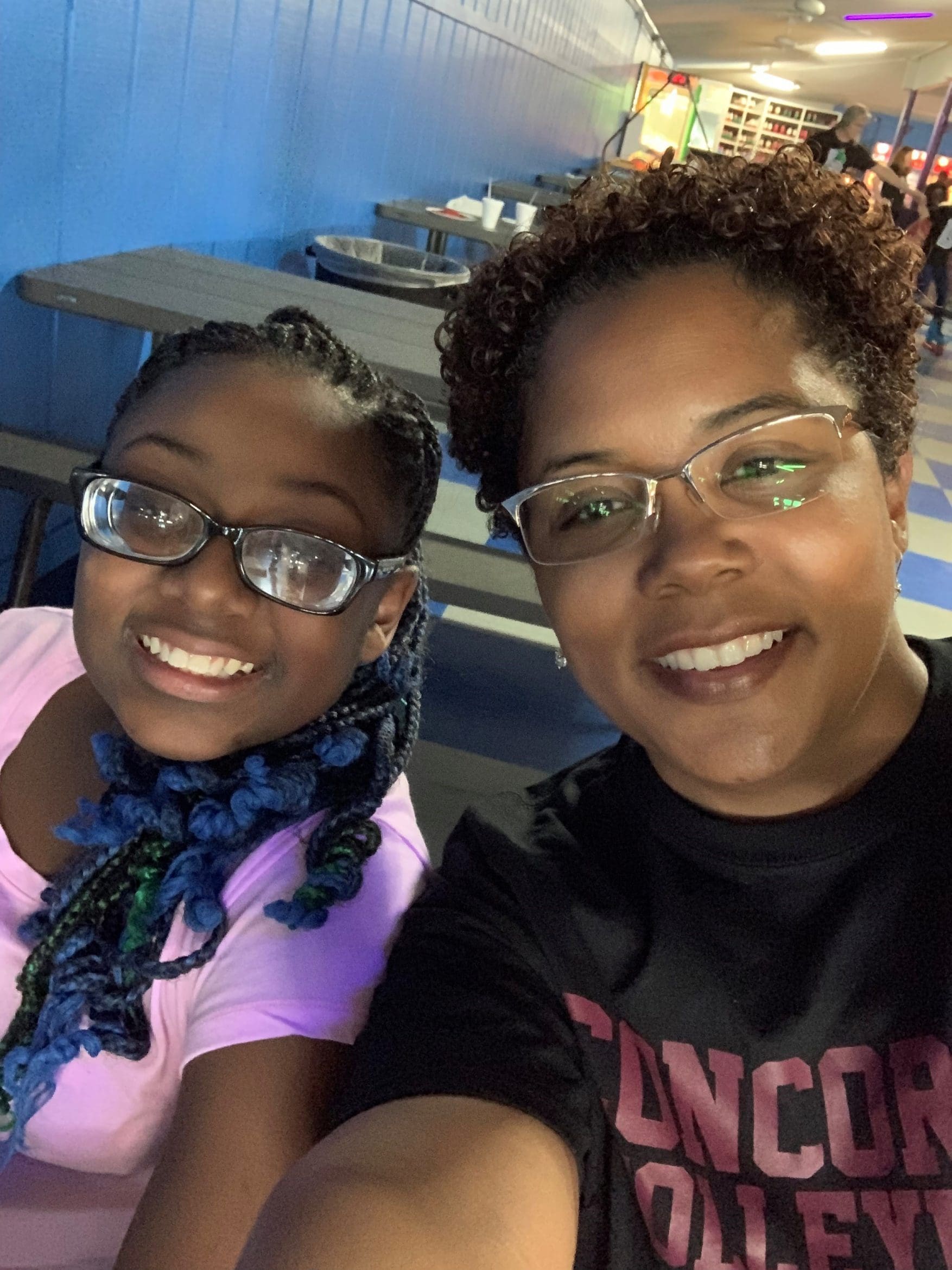 DaVanna Seifert has been paired with her Little Sister, Taria for about 4 years. DaVanna decided to become a Big Sister when her two children were older and weren't as interested in hanging out with Mom anymore.
"I missed that connection because I so enjoyed being a mother," she said. "My kids brought me so much joy, so much meaning, so much determination and motivation and I thought that I had a lot to offer somebody who needed somebody like me."
She wanted someone to go skating with, to take out to eat and to share her passion of bowling.
Finding Each Other
Seifert got a lot more than that when she was introduced to Taria, age 9. She not only gained a Little Sister, but in some ways, she gained another family. She was adopted into Taria's by her mother, grandmother and great-grandmother, adding to a line of strong women of influence.
And so DaVanna gained somebody to laugh with all the time. They liked going to movies, but they usually got bored because they liked to talk too much. They often tease others by calling themselves the Dynamic Duo.
"A lot of the times it's just random jokes," Taria said. "She's really fun to be around and is a very caring person. She has taught me how to be a stronger person and to love yourself."
As DaVanna said, "We get pretty giggly. It's probably annoying to other people, but we don't care. We just know how to have a great time."
And if they need any inspiration, they get plenty from Taria's mother, grandmother and great-grandmother who continually invite DaVanna to family gatherings, birthday parties. But what DaVanna provides Taria is someone who is always there for her. She gets her out of the house to do fun things and become part of the Seifert family.
"We tried to bake cookies, but I'm a horrible cook so that didn't work out too well," DaVanna said with a laugh. "They ended up in the trash. We just had a great connection from the beginning. She needed somebody to be there for her and stick up for her and show her the basic attention and love and respect that she deserves."
Besides bowling and eating out, the duo participates in a lot of events with DaVanna's Zeta Phi Beta sorority, volunteering. Some of their favorite volunteer events are Great American Cleanup and Santa on Tour.
"I try to take the approach of what I would have done with my own children because I feel like she is a part of my family and I care for her and I love her and I want the best for her," DaVanna said. "Whatever I would do for one of my blood relatives, I would totally do for Taria. She brings me so much joy.
"Being connected with her family is awesome, and I'm just trying to let make a difference in her life. `Here's my life, come be a part of it.' I just feel like I have a lot offer her and just seeing her grow into a young lady has been unbelievable."
If you enjoyed this story, follow the link to read more: https://www.bbbsnei.org/category/all-stories/
Also be sure to follow us on Facebook, Twitter, and Instagram to keep up to date on all the happenings with Big Brothers Big Sisters!