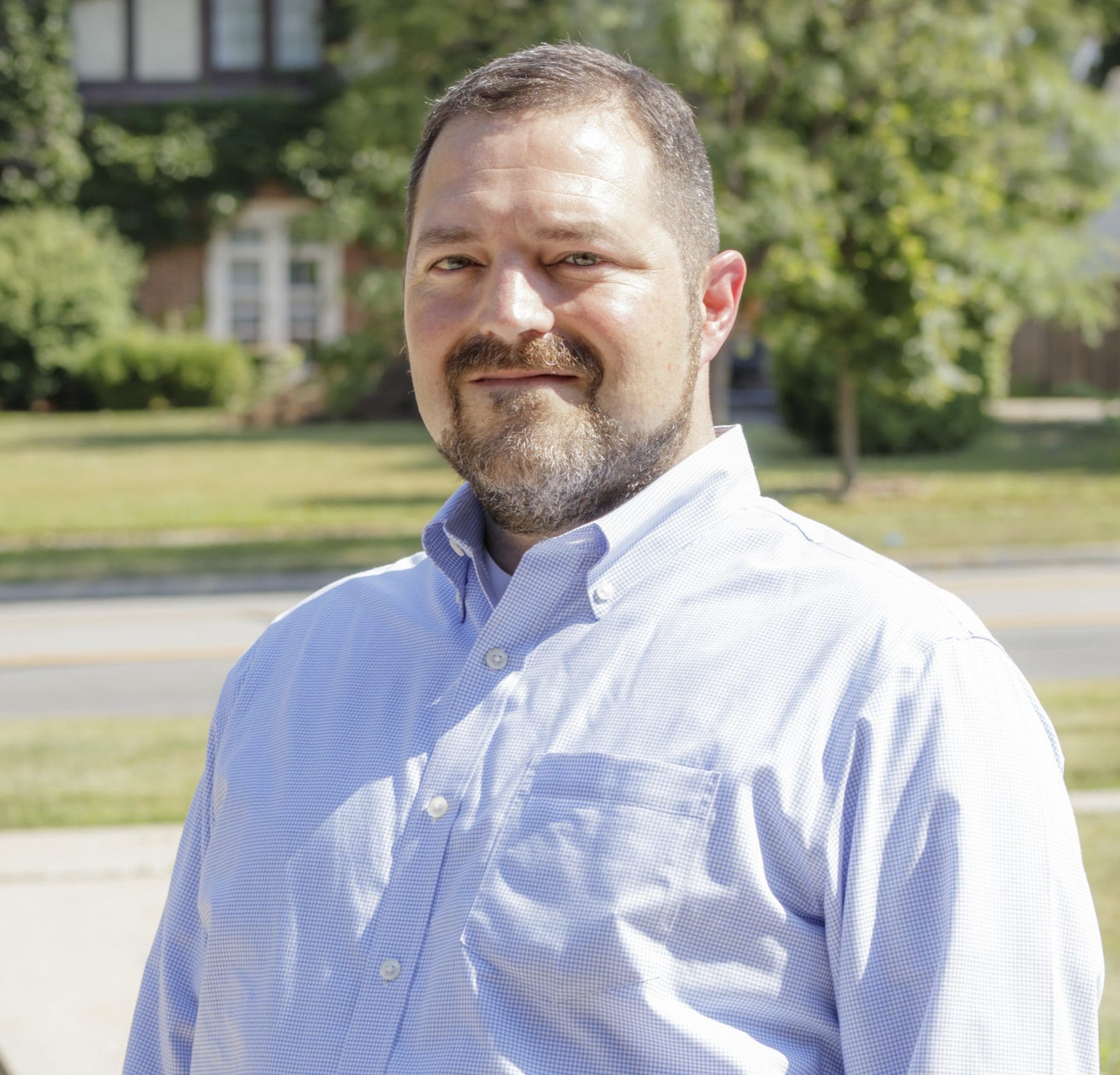 Maintaining family tradition through the board.
Phil Henry remembers hearing stories about how his grandfather Jerome Henry Sr. became part of the 1972 group that founded Big Brothers Big Sisters of Northeast Indiana. His father Jerry Henry has also been a big supporter.
"A group of pretty powerful folks thought they should bring this agency to our area," Henry said. "They needed office space, administrative help, phones, copy machines and my grandpa helped put all that together and gave them space to work within. I think they outgrew it pretty quickly, but going all the way back to the beginning, I feel like we have a family connection to the agency.
"I find that's why I work so hard at my business and my multiple jobs, as a sacred responsibility to steward a legacy that has been created before me and to make darn sure it lasts after me as something stronger."
On May 21, Henry became president of the Big Brothers Big Sisters board of directors, succeeding Matt Stout after a two-year term and six years serving on the board.
Henry said his basic tenet is to maintain the agency's continuity.
The 10-year chief executive officer of Paragon Tube and also of Midwest Scrap and Maumee Metal Recycling, Henry has for years taken pride in contributing to the agency through Bowl For Kids Sake, participating along with his wife Amanda and their friends Vince and Rachel Serrani.
He'll be serving with a slate of newly elected officers that include Vice President Laura Antil of Lupke Rice Insurance & Financial Services, Vice President Chris Johnson of Hylant, Treasurer Todd Hollman of Pizza Hut and Secretary Jake Fetters of Mosaic Building Solutions.
Other board members include Bill Becker of Pro Resources, Bill Schenkel of IU Health, Brian Miller of Star Financial Bank, Chase Lockwood of Fort Wayne Metals, Chris Graham of Steel Dynamics, Chris Wesner of Shambaugh & Sons, Chris Yesh of JP Morgan Chase, Denise Mills of Creative Financial Staffing, Dion McGlown of AT&T, John Marshall of Linker Oil Company, Josh Byers of Automotive Color & Supply, Kyle Newman of Premier Bank, Laura Kapp Miller of UBS Waggoner Miller Wealth Management, Martin Huttenlocker of Bradley Company, Michael Rintz of Pepsi, Michael Wever of Barnes & Thornburg, Natalie Axel of Charitable Giving, Ron Howard of Fort Wayne Mad Ants, Sal Farias of Labov and Beyond, Tony Tranquill of Wayne Pipe and Supply, Tiffany Bostic of Carrier, Dave Hoffman of Do It Best and Wade Owen of Sweetwater.
The board president serves a two-year term.
"I'm going to particularly focus on creating more matches and maintain the proper funding that we have and getting back to our agency mission which is serving these kids," Henry said. "We kind of had to get away from that somewhat during the pandemic but we switched gears and changed some programming and offered some awesome resources as far as technology and tutoring."
During the pandemic, BBBSNEI representatives were not able to regularly get out into the community to give presentations, fundraise or recruit adults to become Bigs. However, the agency started a new program, Learning Pods, which allowed students to come into the agency and receive supervision, tutoring, computer help and meals to help them remain on track academically. About 25 children took advantage of the program.
"It gave me such a positive feeling about our agency and our resiliency to counter any kind of difficulty and pivot and serve where we're needed," Henry said. "The community needed our support and we stepped up in other ways. I'm looking forward to getting back to the core of our mission which is serving these kids, making these matches and shrinking the waiting list, which is huge. Shrinking our waiting list is a big deal."
There are currently more than 400 children on the waiting list hoping to meet their Big Brothers, Big Sisters or Big Couples. Potential volunteers can call the agency at 260-456-1600 to begin the matching process or learn more here.
Henry is already part of the Lunch Buddy Program with Jabraun at Stoody Elementary. Lunch Buddies meet once weekly with their Littles during recess or lunch time.
"I shudder to think what some of these kids went through this year," Henry said. "As long as there is a kid on that waiting list, I think we all just keep working to make that last match. There's always another one who is not on the list yet."
Henry has been a member of the BBBSNEI board since 2017, serving as finance committee chairman.
"We have an amazing board, and any board chair's job is going to be made so much easier because of the talent, dedication, skill around them," he said. "Our talent pool runs deep, and the common thread is the dedication to a cause and giving 100 percent from the heart."
Watch these videos to meet some of our matches.