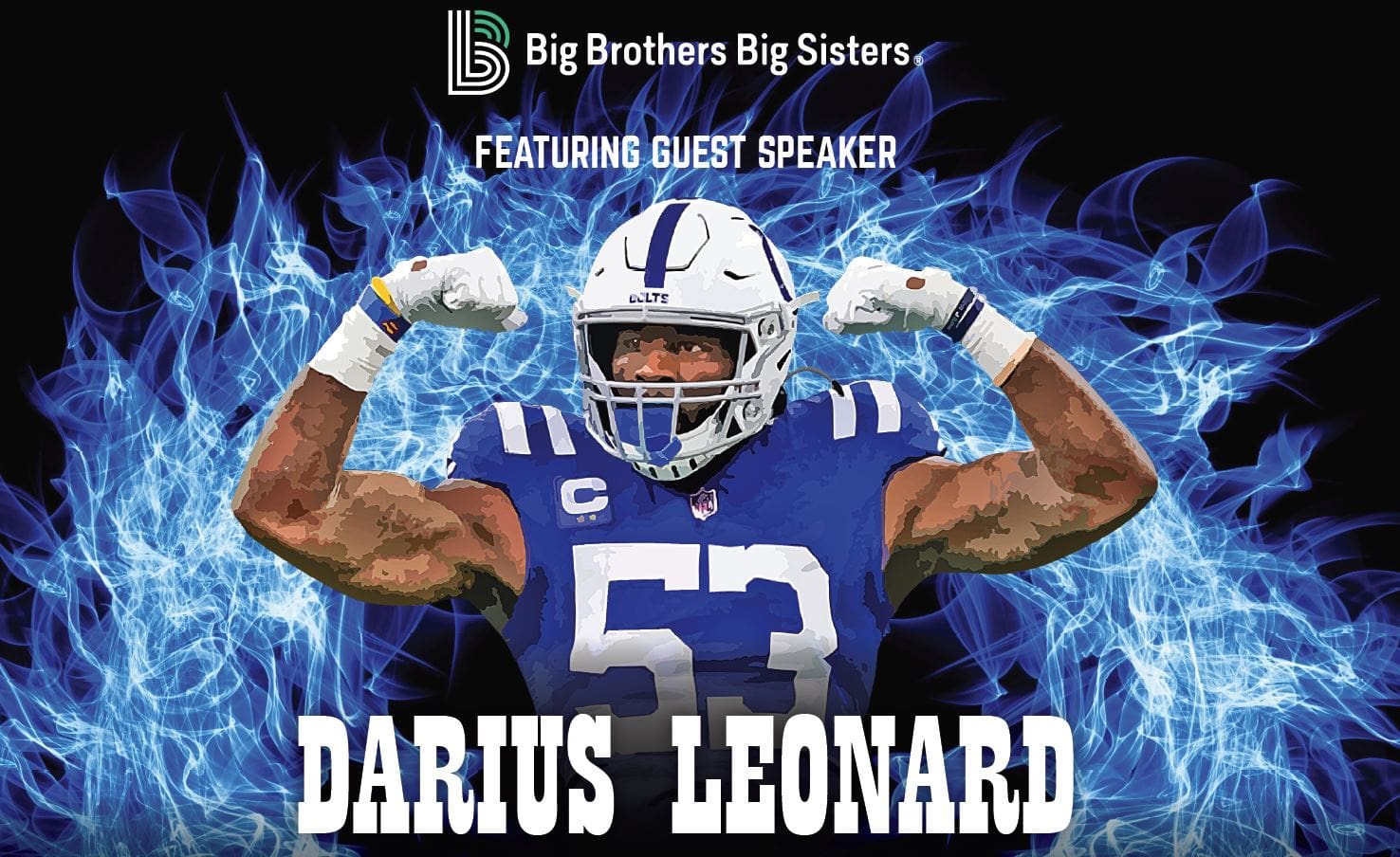 The numbers are astonishing.
During the first 42 games of his professional career, Darius Leonard has made 416 tackles. Even for a linebacker in the middle of all the action, that's an insane amount of physical enforcement.
Those numbers have earned Leonard an NFL Defensive Rookie of the Year Award (when he led the NFL in tackles) and two first-team all-pro selections. During his "off" year, he only made second-team all-pro.
Not bad for a guy out of South Carolina State whom no one had ever heard of before he was drafted.
Born July 27, 1995, Leonard played high school football at Lake View High School in Lake View, S.C. His dream was to attend Clemson, but his grades needed some work, and by the time he qualified academically, the Tigers had already awarded all of their scholarships for the upcoming season. Leonard got some redemption against Clemson with 19 tackles during a game his senior year.
Maybe his biggest boost into the NFL came during the 2018 Senior Bowl when Leonard made a game-high 14 tackles. The Colts selected him with the 36th pick overall in the second round of the 2018 NFL Draft. He's now entering the fourth and final year of his rookie contract.
But those numbers and accomplishments aren't what's closest to Leonard's heart. In March, 2020, he and his wife Kayla announced the formation of the "Maniac Foundation" which is dedicated to transforming communities through education, wellness, serving families in need and other charitable causes.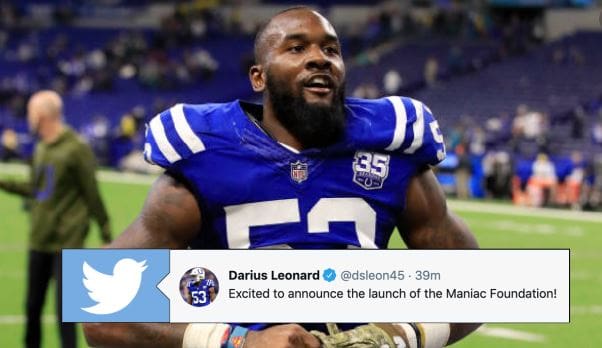 The foundation will support its mission through a variety of initiatives including children's health and wellness programs, providing resources for families in need, and Math Maniacs – an educational program designed to encourage kids to fall in love with math.
The website is maniacfoundation.org and the twitter handle is @ManiacCares.
"I couldn't be where I'm at without so many people helping me out and trying to push me to the best that I can be so now it's my turn to return the favor," Leonard said on Twitter. "We have a lot of things we want to do to help out and find out a way to give back to a community that gave me so much."
"There are three pillars we want to touch here, first helping families put food on the table, second pillar is getting kids more involved in schoolwork, we're trying to start 'Math for Maniacs' and get kids to fall in love with schoolwork again," said Leonard.
"I want kids to fall in love with math. I really like math, and I feel like there's a lot of things that we can do to get the kids finally back into loving doing schoolwork, and we want to work with kids with their health, trying to find ways to get kids more active."
And he really means it. He's not just doing the good works he does for a photo opportunity or to shape his image. This is exactly who Darius Leonard is.
As a story in ESPN's "The Undefeated" By Dominique Foxworth says, "He is the guy who stops to change a stranger's tire on the side of a country road. If there's music playing at practices or games, he is dancing. He is the guy who makes everyone happy. He has emerged from unthinkable circumstances to become a beacon of joy for everyone in his orbit."
Along with his wife Kayla whom he has known since kindergarten, the Leonards have a 2-year-old daughter Mia.
Leonard follows in a tremendous history of sports figures who spoke at the Gourmet Dinner, including Pat McAfee, Terry Bradshaw, Brett Favre, Dan Dackich, Andrew Luck, Chuck Pagano, Quinn Buckner, Thurman Thomas, Gene Keady, Tom Crean, Tom Izzo, Oscar Robertson, Mike Golic, Tony Dungy, Tommy Lasorda, Bill Walton, Joe Theisman, Rick Pitino and Mike Krzyzewski. The dinner started in 1974 with Alex Karras making the keynote address.
To learn more about the history of Big Brothers Big Sisters, check it out here.