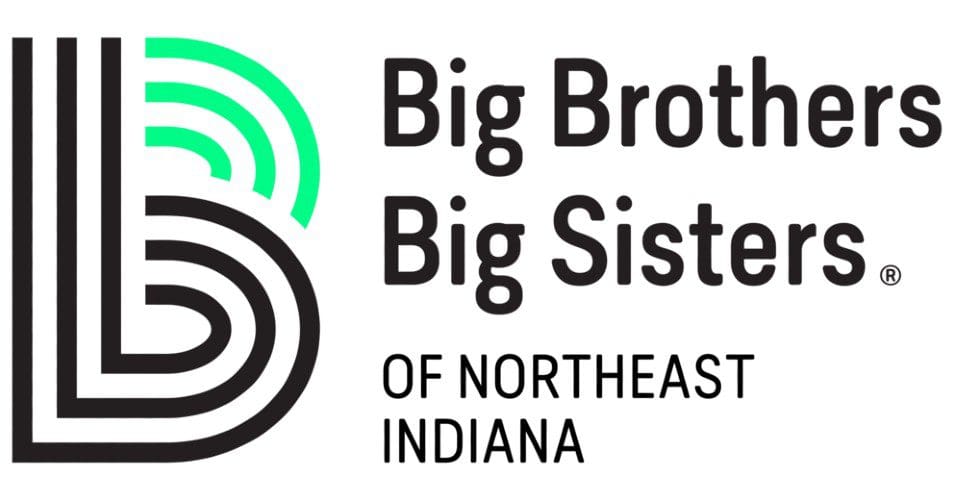 BOWL FOR KIDS' SAKE – WE NEED YOU!
Bowl for Kids' Sake the Reboot has officially kicked off and we're introducing a new way to play! This year, on top of bowling in multiple counties, we are adding in a virtual trivia option on June 24th. Our goals haven't changed, however. We have a goal to raise $250,000 to pull 250 kids off of our waiting list and match them with a Big Brother or Big Sister.
It's so simple:
Go here to register
Form or join a team of 5
Raise $100 per person or $500 per team (ask 10 friends for $10)
Party on your chosen date and time


A LETTER TO YOUR LITTLE
Before my Dad passed in 2015, he wrote me a letter which my mom delivered a couple of weeks later.
You can imagine the emotions that were highlighted and the impact that had on me. Sure, it was sad, but it was also empowering to read how proud he was of me, how much he loved me and it rekindled some great memories. I still have it and pull it out once a year or so just to feel closer to him. It reinforced that I was the man he raised me to be, all the things he taught me and made me feel good about myself.
That gave me an idea to write a letter to each of my five Godsons. Coming up with what to say to each was not easy but very worthwhile. Within a week, I got phone calls from four of the five, which meant the world to me since they are all grown and three of the five have moved away and now have families of their own. I call their children my Godbabies.
The point of this is to suggest that our Bigs might want to consider writing annual letters to their Littles. I imagine they'll save and tuck it away somewhere, too. Imagine how much it would mean to you to have a letter from your parent or grandparent now. You would treasure that forever!
Also, understand many children are in this program because they don't have anyone else to send them such a letter.
Maybe reading it gives them a lift during when everyone struggles to grind through the final days of school. Everyone could probably use a booster shot, and you might be surprised and get one from writing it.
It will take a little time and thought. You can't hide anything in a letter the way you might be able to get away with in a tweet or a text that will likely be erased almost immediately or glanced at and then ignored. A letter has some permanence to it, and it should.
Tell them how proud you are and what they are doing right. Maybe talk about how they have grown in the last year, or how encouraged you are by the way they have maintained their grades during online learning, that you know it's a struggle to go to school this way but you've noticed how hard they've worked at it. Maybe you use the letter to suggest some new goals or your plans for things you can do together after things get back to normal. Be encouraging. Give them some things to look forward to, which can be especially important this year.
Maybe be a little brave and tell them what having them in your life means to you. It's the little things like that which can make them feel good about themselves. After all, they ARE important to you, and they may not hear that enough from others. And really, is it so bad to reinforce that in a letter even if you already tell them this in person?
Another thing to consider: We're asking our Littles to be open and trusting with us, so maybe this is another way to provide that example by doing the same things for them. This might open up lines of communication by allowing them to see how you feel and make them realize how they feel about your relationship.
The best thing about my Dad's letter? Even though he's been gone almost six years now, every time I pick it up, I can still hear his voice. That's worth everything to me.
-Blake Sebring, Content Creator BBBSNEI


PRICE BREAKS
We have special price breaks all year long specifically for our volunteers at various establishments. Learn More


NEW MASK POLICY
Our mask policy has changed! Masks are no longer required, but are still encouraged at meet-ups. Contact your match support specialist for more details.


WHAT'S COMING UP?
Get a Wash. Give a Future. (5/8/21)
Mike's Carwash partners with Big Brothers Big Sisters to raise money to help match children with adult mentors. Mike's donates half of the proceeds from Ultimate and Works washes sold throughout the day. Learn More
GOURMET DINNER (6/22/21)
Gourmet Dinner is our largest and most traditional fundraiser. More than 500 business and community leaders gather at the Grand Wayne Convention Center for an evening featuring a celebrity guest speaker, dinner, drinks, prizes, and more! Learn more


OTHER WAYS TO GET INVOLVED
Getting Ready to Ramp Up
Keeping our fingers crossed, Big Brothers Big Sisters of Northeast Indiana is preparing to rush out as soon as we can and pandemic restrictions are lifted. Because of that, we need volunteers who'd like to become First Friends!
The First Friends program serves youth on the waiting list for Big Brothers, Big Sisters or Big Couples by taking them on museum trips, volunteer gardening, movie nights and more. Each month, First Friends volunteers are given opportunities to provide transportation and companionship for two or three children during these events. Mentors and children both enjoy community service, educational and recreational activities. There is NO commitment to become a Big from this process. We'll work with what you are willing to give!
Time commitment: Varies to suit volunteer's schedule for 1 year.
We Really Need Help!
Do you know someone who may be just retired and is bored or maybe whose grandchildren live far away and needs a substitute boost? We might have an opportunity for them! Big Brothers Big Sisters of Northeast Indiana need volunteers to transport Littles, helping pick up and distribute donations, and maybe even pitching in around the facility with our giggling, energetic, and sometimes hungry kids!
The best part? Did we mention the kids? There will be some evening work involved, but nothing too late.