A Program with a Purpose:
Positive Male Role Model: Nearly One-fourth (23.7%) of America's children live in mother-only families.1 Real Men Read volunteers provide a positive male role model to 2nd and 3rd grade students by making 5 visits to the classroom throughout the school year to read a book and engage the students' interest in reading.
Books for Children: Two-thirds of America's children living in poverty have no books at home.2 Each child in the Real Men Read program receives their own books to keep.

Since the program began in 2009, over 160,000 books have been given to children in Allen County (as of 2017).

The presence of books in the home has a greater influence on a child's level of education than does the parent's income, nationality, or level of education.3

Through the 3rd grade, students are learning to read; after 3rd grade they are reading to learn; it is important to engage these students and enforce with them the importance of reading.

In 2013 22.1% of 3rd grade students in FWCS and EACS did not pass the English/Language Arts portion of the ISTEP and 14.1% did not pass the IREAD exam.

79% of teachers agree that the RMR program is helping students achieve a higher literacy performance.
Real Men Read serves all of Fort Wayne Community Schools & East Allen Co Schools:  Cedarville, Heritage, New Haven Primary, New Haven Intermediate, Prince Chapman, Southwick and Woodlan Primary.
To find out more about Real Men Read - please call our office at 260-456-1600 and ask for Erika.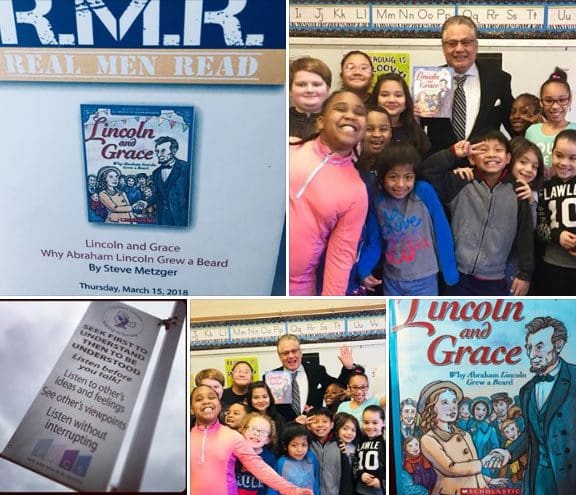 1. US Census Bureau 2013 2. http://www.rif.org/us/about/literacy-issues.htm 3. Evans,M.D.R.,etal. Family scholarly culture and educational success: Books and schooling in 27 nations. Research in Social Stratification and Mobility (2010), doi:10.1016/j.rssm.2010.01.002 4. http://www.rif.org/us/about/literacy-issues.htm
A LITTLE, A BIG, & A LOT OF FUN
Our traditional and most flexible mentoring program, we pair adult mentors with youth ages 6 to 13 under the commitment to see each other twice a month for a few hours. We hand-select every Match based on shared interests, geography, and personality.
Bigs and Littles in this program plan their own time together doing what they enjoy when it works best for them – fun times and flexibility. Through this time together, opportunities arise for meaningful conversations about family, friends, school, and the future. Because of these conversations and the consistent presence and encouragement of a Big, Littles are set on the right path to grow into mature teens and thriving young adults.