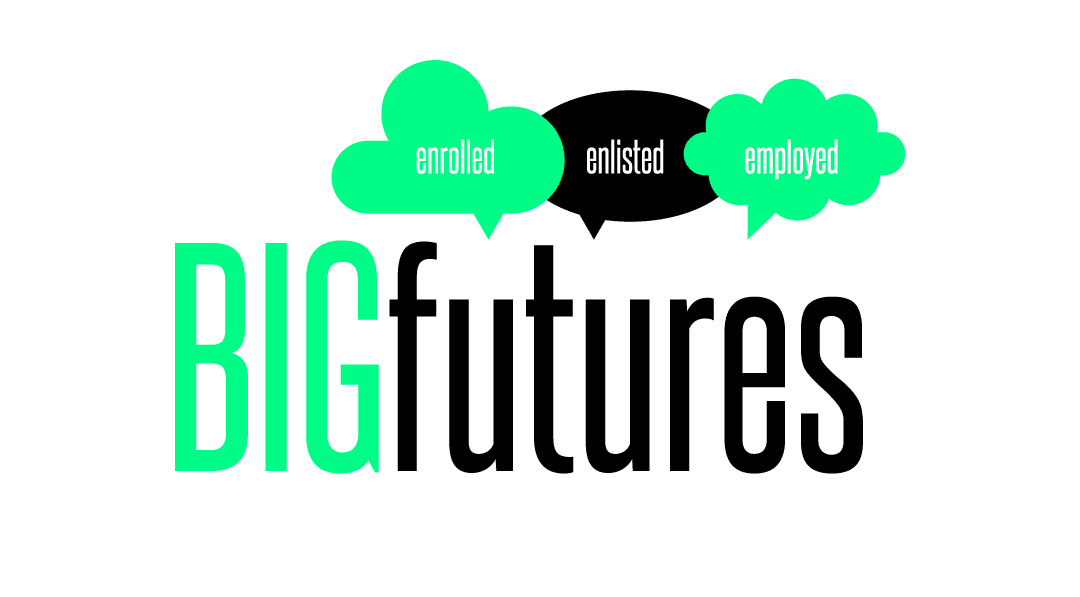 What is Big Futures?
Focusing on enabling success in high school and beyond, Big Futures gives expanded support for youth to prepare them for their biggest possible future whether that's enrollment, enlistment, or employment.
Our broadest program, Big Futures encompasses youth aged 13 and above either currently Matched with an adult mentor or previously Matched. For these Littles, Big Futures is a natural progression from the Community-Based program as the youth grows older. Transitioning from the Community-Based program into Big Futures allows the Match to continue meeting like before while still benefiting from the Big Futures resources and events that support the youth's postsecondary success and progression into becoming an independent and productive citizen.
Even while part of Big Futures, Littles previously matched are still eligible for being matched with another adult mentor. At the core, Big Futures empowers the potential in every youth to embrace their biggest possible future.
What does Big Futures offer?
For older Littles, Big Futures offers extensive programs to set every youth on the path to success, some of the services we offer are...
Annual college visits within and outside of Fort Wayne
Weekly Academic Coaching & Empowerment Events including…

Subject tutoring
Academic feedback on projects, papers, & study habits
Quiet work spaces
Laptops & internet access

Other Routine Activities such as…

Fun outings to break the norm
Grade-specific mentor training sessions
Family nights at local college campuses
Monthly Youth Workshops focusing on…

Study skills & test-taking strategies
SAT diagnostic help
Resume writing
Interview skills training & practice
Leadership skills development
College, Career, & Military presentations
College prep classes
Financial literacy classes
FAFSA assistance night

Volunteer Eligibility
Desire to mentor a high-school-aged youth
Committed to helping a youth achieve future success
Accepted as a BBBS Big
Youth Eligibility 
High school student, 13 years old or older
Accepted as a BBBS Little
Previously or Currently matched with a Big
Please contact us for questions on enrollment or transfer from other programs

"My Big Brother Donnevin has changed my perspective as to having a back-up plan for my future. He has changed my hopes and dreams of not only playing in the NBA but also of building and creating video games. Now, I'm confident that I will graduate high school and attend and graduate college."
-Little Brother Maurice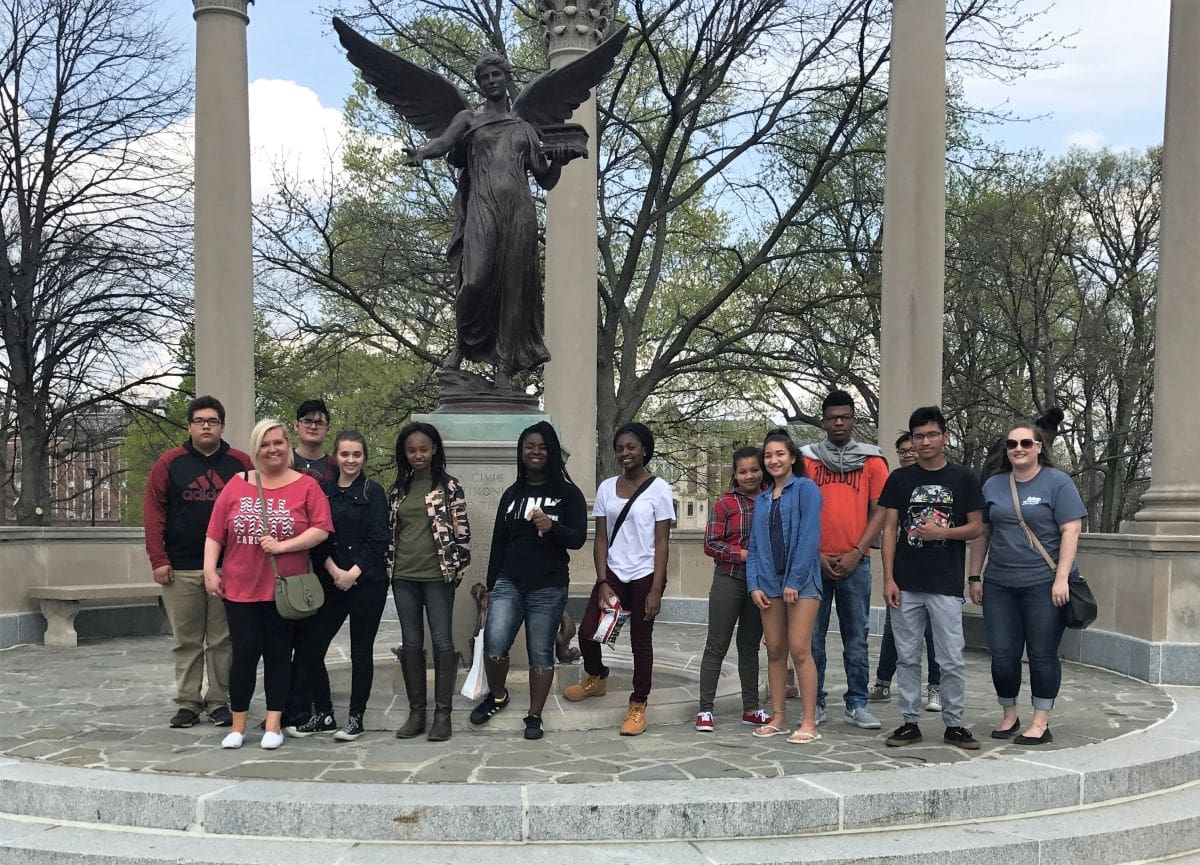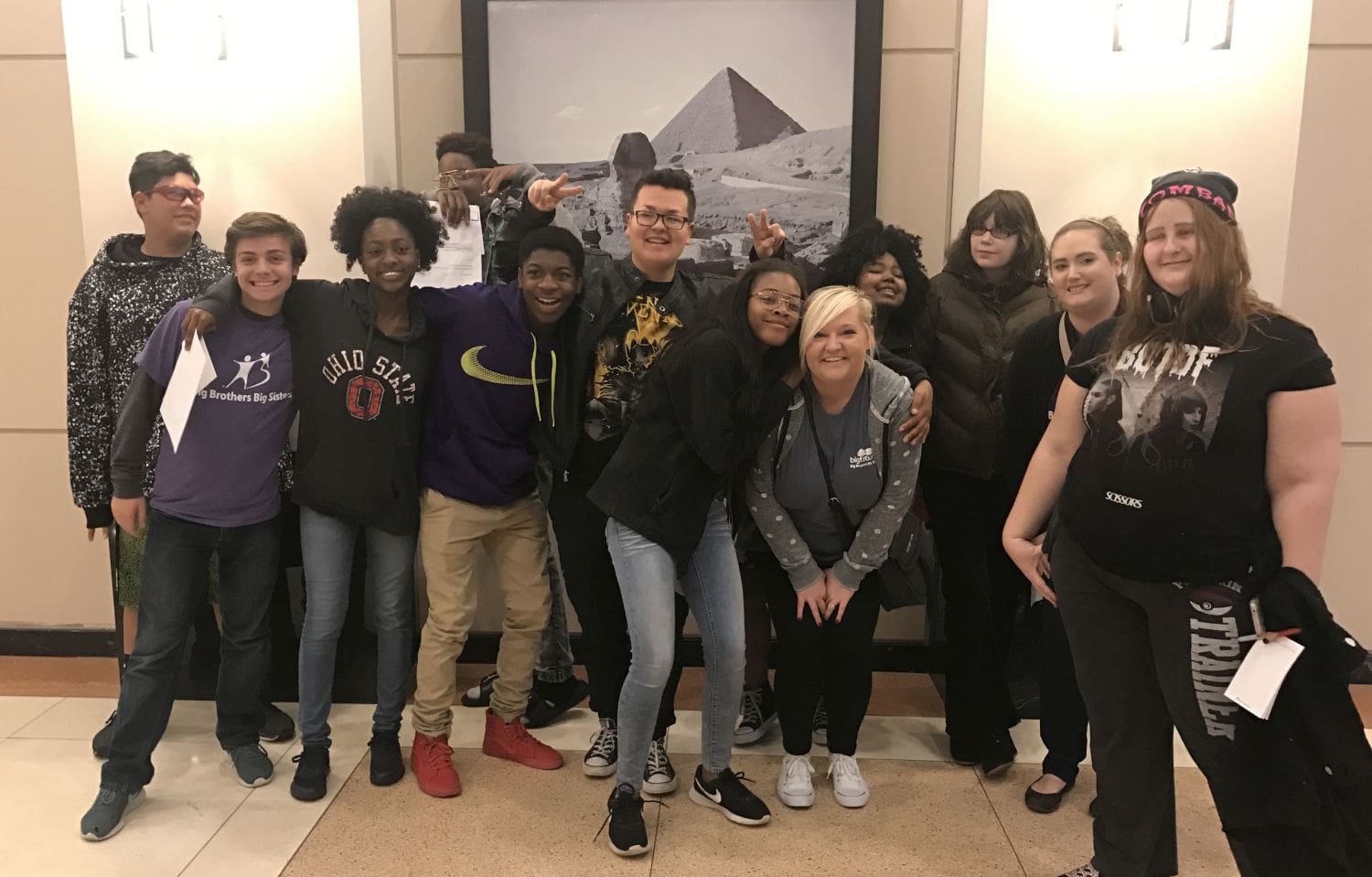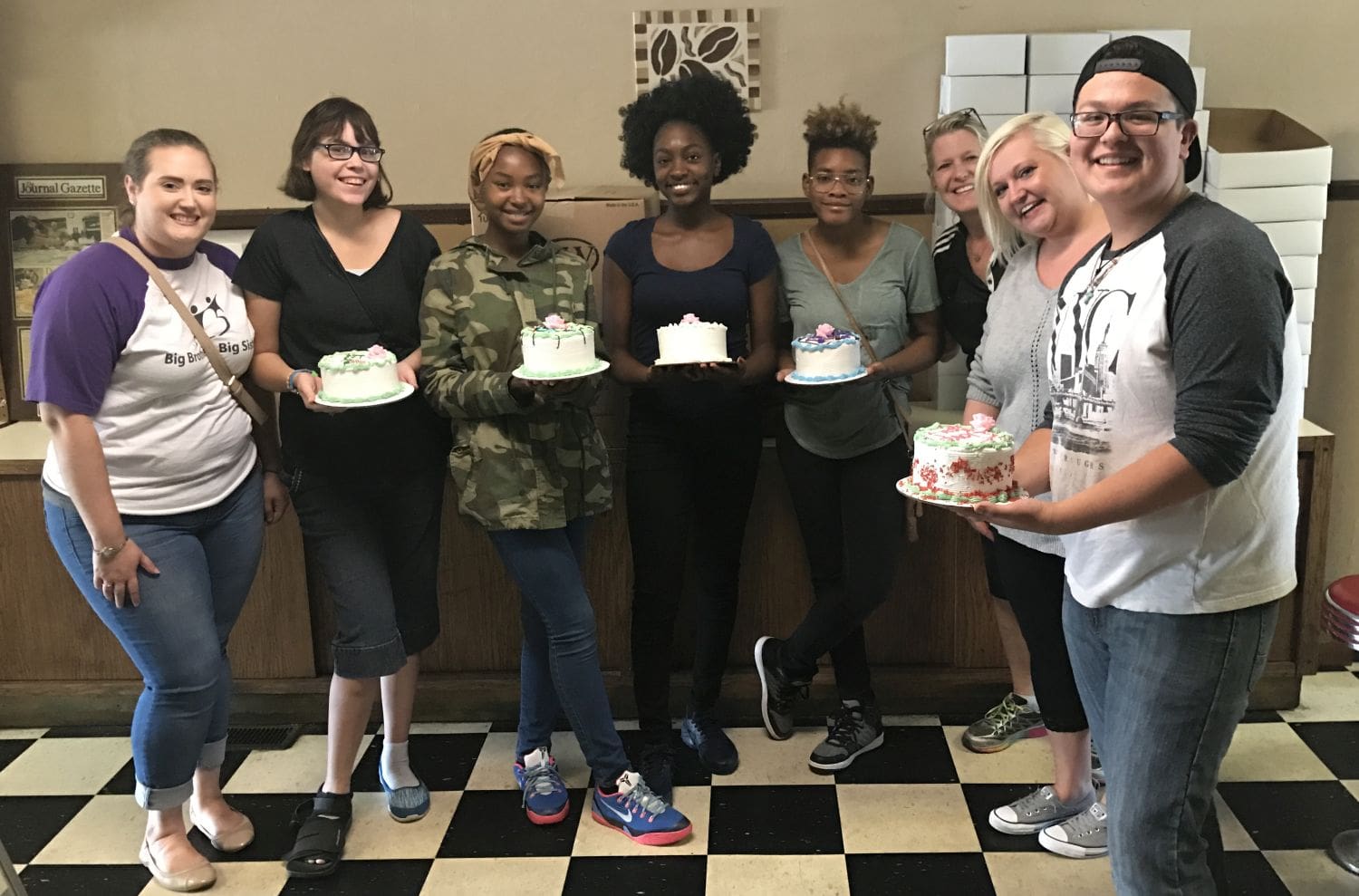 Big Futures is proudly supported by: