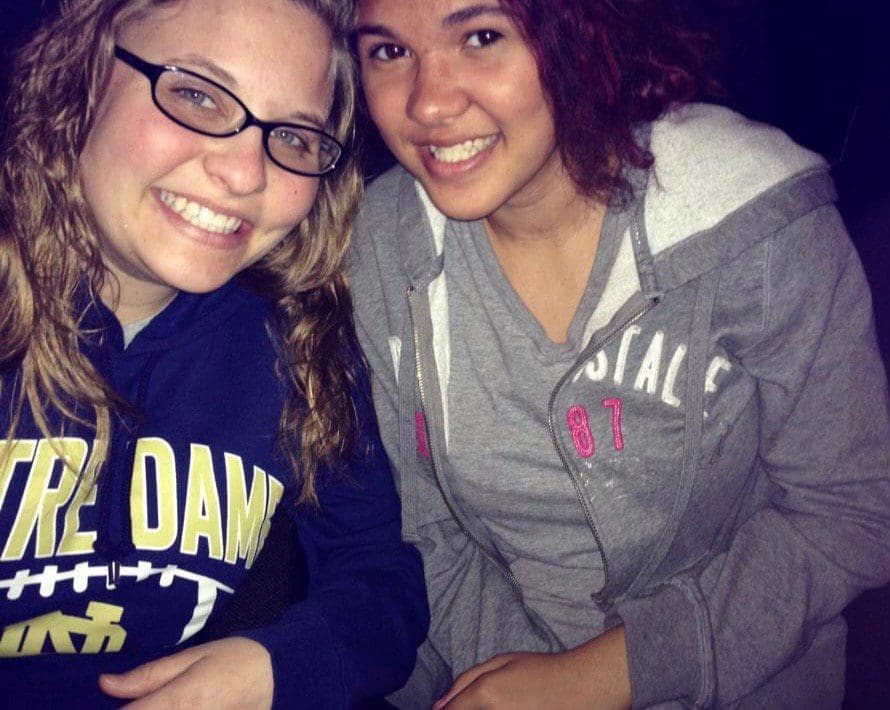 When Bethany Benson was studying to become a teacher in college, one of her friends was part of the Big Brothers Big Sisters Lunch Buddy program. She was talking to the group about how much fun it was and how much she enjoyed it.
Now Gabi and Big Sister Bethany Benson have been matched for almost 11 years. They began their match when Gabi was a third grader through the School Buddies Program then became a Community Based match. Now they can meet any time and anywhere, and their relationship is much stronger.
True Sisters
Both Gabi and Bethany call each other true sisters now, not simply Big and Little. As Gabi matured into an adult, so has their relationship and what they mean to each other.
"She's had a great impact on my life, and she's awesome," Gabi said.
But Gabi and her family have had just as big an impact upon Bethany's life.
"She has taught me a lot of compassion and empathy and just things that… the human person is fragile no matter what state they are in."

– Big Sister Bethany
"I grew up very sheltered and she and her family have really brought me into a lot of eye-opening conversations, experiences even as far as race goes," Bethany said. "There were just things that I had no idea about. Gabi went to Norwell High School and was bullied every day because she was black. I was shocked at the things I didn't realize."
Which is part of why Bethany said she's never letting go. Others have walked away from Gabi during her life, but Bethany never will. Sometimes it's more than enough just to walk alongside and offer a hand to hold along the way. Bethany has always been a consistent presence for Gabi.
"I think without this program it would have been difficult for her to see her own worth and her own potential," Bethany said. "Without this program, I'm not sure she would have seen that things don't have to be the way they seem to be all the time. You can be more, you can do more and you are important."
If you enjoyed this story, follow the link to read more: https://www.bbbsnei.org/category/all-stories/
Also be sure to follow us on Facebook, Twitter, and Instagram to keep up to date on all the happenings with Big Brothers Big Sisters!