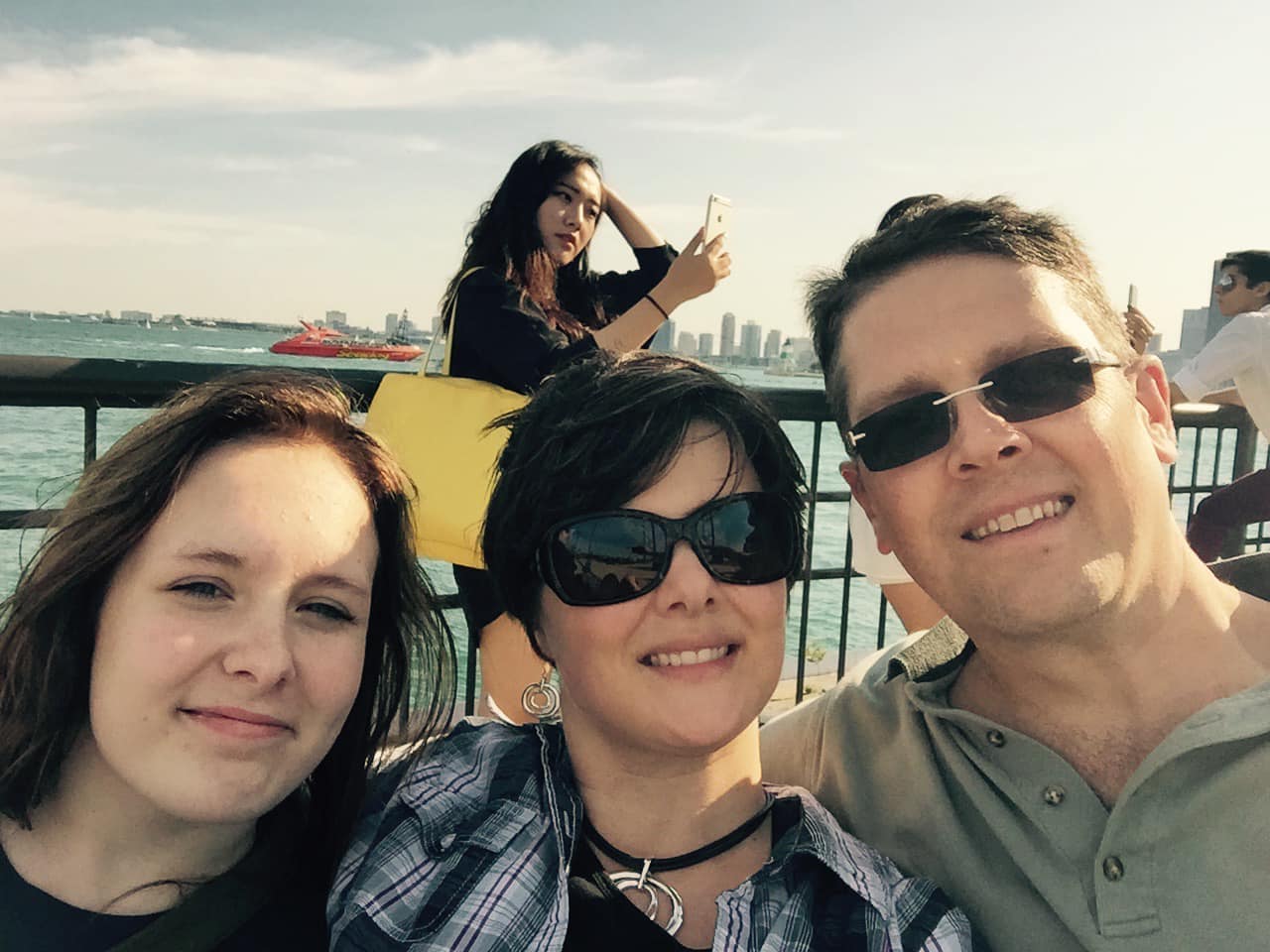 January is National Mentoring Month, and in honor of 50+ years of successful matches, Big Brothers Big Sisters would like to honor some of its hardworking volunteers. Our January blog posts will feature long-standing matches throughout our organization's history, from 1972 to today. To our volunteers, THANK YOU for defending and igniting the potential in Northeast Indiana's youth!
For Big Couple Troy and Michelle Hartman, a great match with a big impact is no accident. They plan for it.
In June 2007, Troy and his wife Michelle had no children of their own, but both were filled with a passion for mentoring and a strong desire to help improve someone else's position in life. They researched Big Brothers Big Sisters and found the organization to be a perfect match for their value system and interest in helping children.
In short order, Troy and Michelle were matched with Little Brother Austin as a Big Couple, with Michelle later becoming a Big Sister to Austin's half-sister, Shawnna. The couple were nervous at first, says Troy. "What if Austin and Shawnna didn't like us? We thought we were easy to get along with, but how would they react? It turns out, we all got along very well and enjoyed each other's company. Hanging out was just easy and fun."
Austin was in special needs classes at the time, with no opportunity for extracurricular activities – there was no adult in his life who could take him to sports matches or after-school clubs. Like most young boys, Austin would prefer to spend his time playing video games, but Troy knew his Little Brother could do better. He devised his own spelling and math games to play with Austin in the car, quizzed him on the books he was reading and encouraged Austin to read every day. Troy and Austin worked on Austin's math homework together, giving Austin the confidence to participate in class because his homework was complete.
"Troy has taught me that even though I am in and out of school, I can still be successful," Austin says.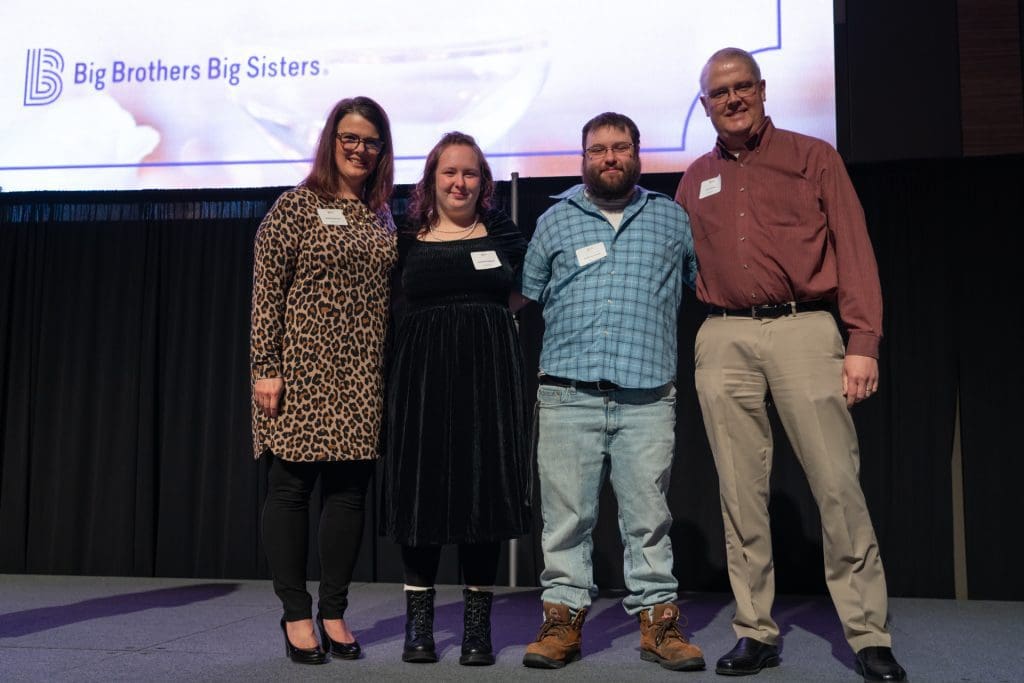 At the same time, Michelle made time for Little Sister Shawnna, and whenever possible, the four planned their activities together. It was important to Michelle that she expose her Little Sister to things she might not normally get to experience. Together with Troy and Austin, they attended sporting events, tried new cuisines at restaurants, and even attended family gatherings.
"There were so many experiences, but one of our favorites was going to Salamonie Reservoir one year during a drought," said Michelle. "The drought uncovered Monument City, a town 'drowned' when the reservoir was made. It was so much fun to walk the old streets and building ruins, imagining where things were during the town's heyday."
With historical experiences like this, and with Troy and Michelle's help, Austin's grades steadily improved, to the point where he even started to think about college.
"But Troy has taught me more than how to earn good grades in school," Austin says. "He has taught me life lessons about growing up and becoming an adult."
Troy and Michelle put a great deal of thought and effort into their time with Austin and Shawnna, making sure to meet with their Littles every Saturday, rain or shine. In all their years together, Troy has only missed a meeting once – and that was because Austin was sick! When planning activities, Troy and Michelle kept their Littles' many needs in mind, crafting a schedule that allowed them to play – such as sporting events, putt-putt golf, and campfire stories – while other activities honed their Littles' minds and taught them valuable lessons.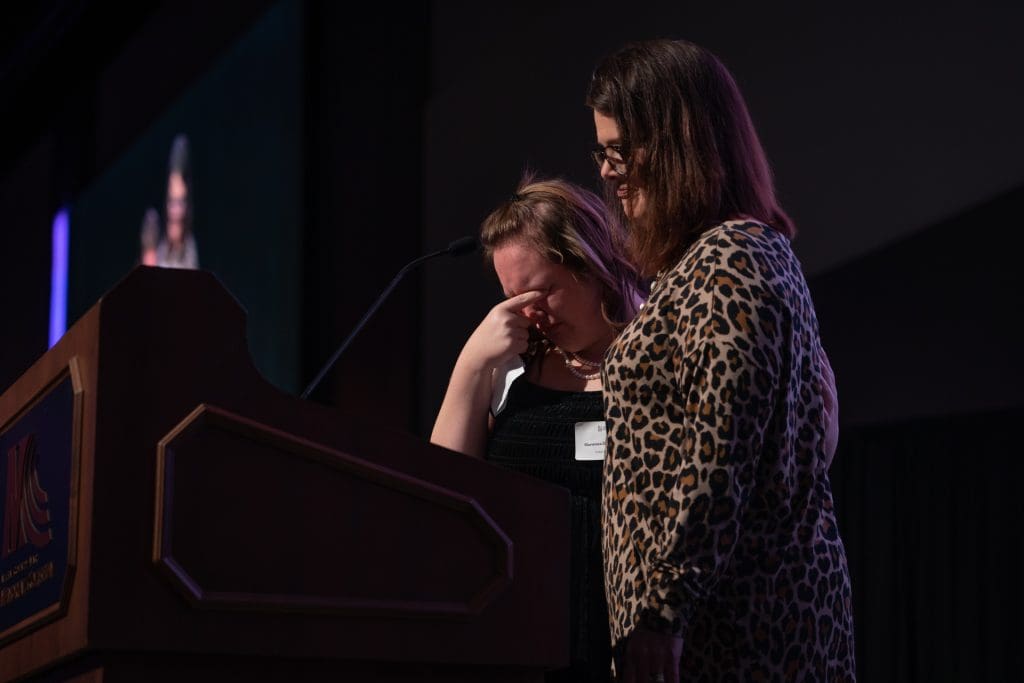 Austin worked with Troy on Troy's farm, where he learned the value of hard work, how to care for livestock, how to mend fences, and how to drive a tractor and haul manure on the farm – a so-called chore which quickly became the biggest treat for Austin, who had never driven a tractor before he met Troy.
"Being around Troy has helped me understand the value of family. For example, if me and my sister have a conflict and cannot resolve it, I will wait to talk to my Big Brother about the problem," Austin says. "Then he will help me to come up with alternative solutions to resolve those issues, because you never want to leave a conflict unresolved with family."
Troy and Michelle have done more than just help their Littles communicate with family; they've gone out of their way to make sure Austin and Shawnna feel like true members of the Hartman family. Together, the pair of Bigs and Littles attended the Hartman family reunion in Ohio, and at every activity, Michelle and Troy made sure to take plenty of photos, the same way a parent would.
"While Austin's father is not present in his life, we feel the friendship between Troy and Austin helps fill that space that is missing in Austin's development," says Grandfather Jimmy. "Troy has gone above our expectations and welcomed Austin as more than just a friend, but as part of his family … Troy never misses an opportunity to share the friendship he has with Austin with family and friends."
Jimmy added, "Austin has faced many challenges at such a young age, but we believe Troy has instilled a powerful message within Austin – that against any odds, he can still succeed and that no matter what comes of the future, Troy will always be there."
With no children of their own, Troy and Michelle have always made a point to help out their community where they can. It started with volunteering at their church and soon expanded to Big Brothers Big Sisters, where Troy and Michelle have hosted volunteer drives in an effort to bring more Bigs into the system.
"My belief is that a mix of character and education will produce fine, young, upstanding young men and women," Troy says. "Prior to joining Big Brothers Big Sisters, I researched the integrity of the organization and found it to be a perfect 'match' for my value system and interest in helping children."
Although Austin aged out of the program his senior year of high school, Michelle remained Shawnna's Big Sister until she was 21, and Shawnna still has contact with the Hartmans to this day. They were there for her when she graduated high school, when she got her own place, when she went off to college, and when she had children of her own.
Through their relationships with Austin and Shawnna, Troy and Michelle have learned a few lessons as well – how to see the world through the eyes of a child and how to appreciate new experiences even when others might see it as work.
"Their excitement has helped me to rediscover my own enjoyment in everyday things," Troy says. "One important lesson I learned was that while education is important, it is not the only thing. There are creative ways to be yourself and express yourself without being solely academic. And just because someone does not excel at academics does not mean they still cannot carry themselves with integrity and live profitable, constructive lives."
And, most importantly, Austin has grown into a fine young man who knows the value of hard work and has learned how to trust, while Shawnna has grown into an excellent, educated young woman and a wonderful mother.
"Troy is my best friend and I feel like I can talk to him about anything," Austin says. "He makes me feel good about myself."
And most importantly:
"When I am with my Big Brother, I feel safe."