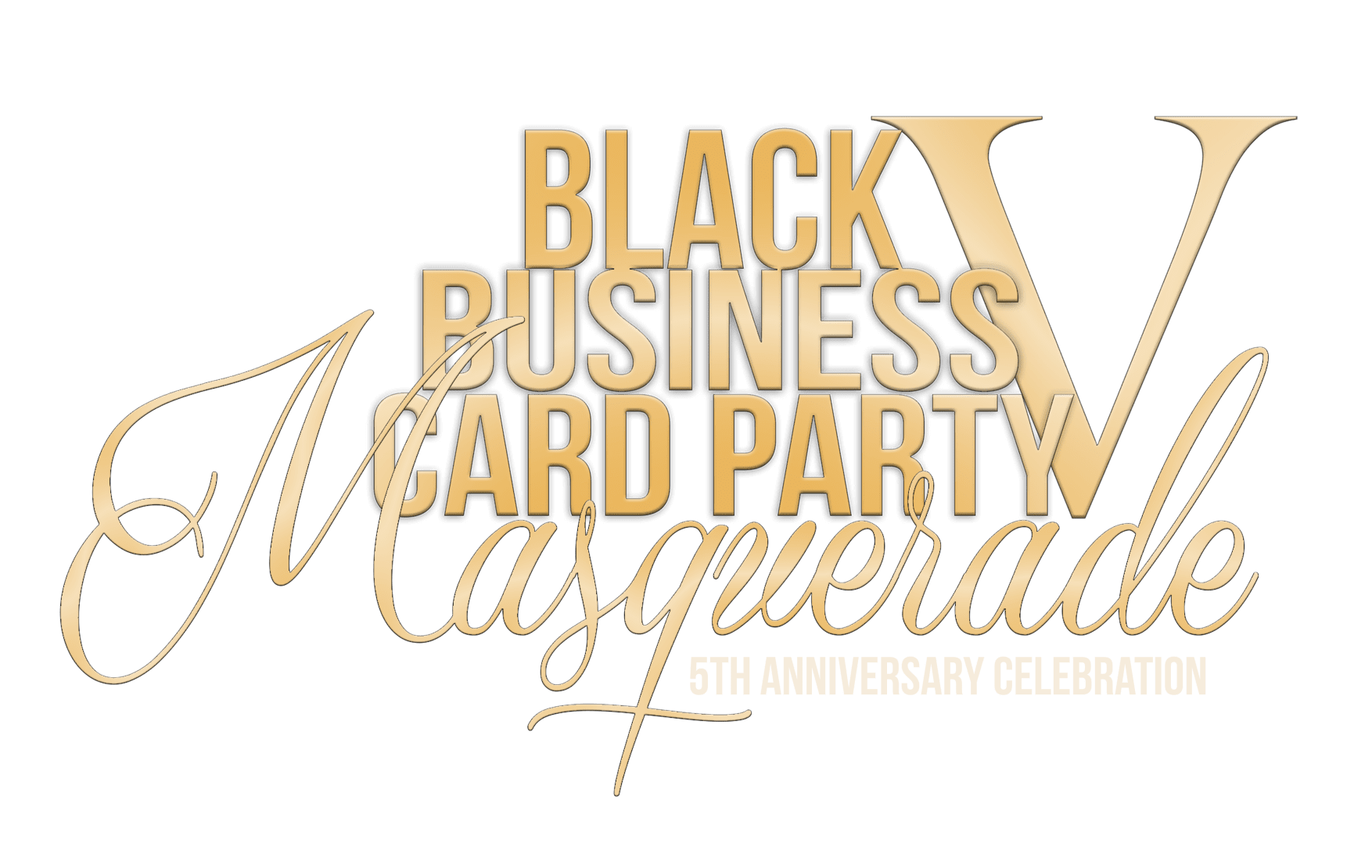 Roll out the red carpet – the 5th Annual Black Business Card Party is here!
It was a night of networking, mentorship opportunities, and plain old fun, with proceeds benefiting Big Brothers Big Sisters in its mission to provide one-to-one mentorship to children in Northeast Indiana. Attendees were treated to delicious food pairings, live entertainment, an amazing art gallery featuring local artists, an engaging panelist Q&A, and of course, an inspiring mission moment from one of our local Big/Little matches.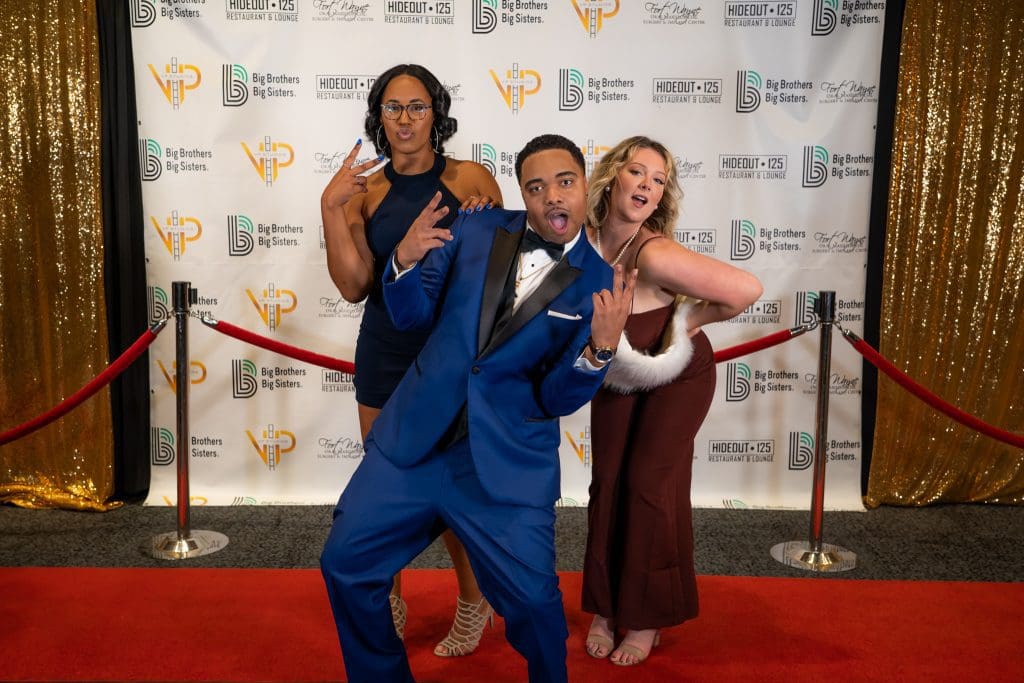 Event chair Zachary Briggs said this event is designed to benefit minority communities in and around Fort Wayne both socially and economically.
"We do that in three folds," he said. "One, providing resources for our guests, two, we create an opportunity for winning relationships to happen with networking, and then three, we create a pipeline towards mentorship."
This means attendees were able to connect with experienced local businessmen and women. Mentorships were formed right there on the dance floor! But it's not just the party guests who benefit. The Black Business Card Party directly aids kids in the community, too.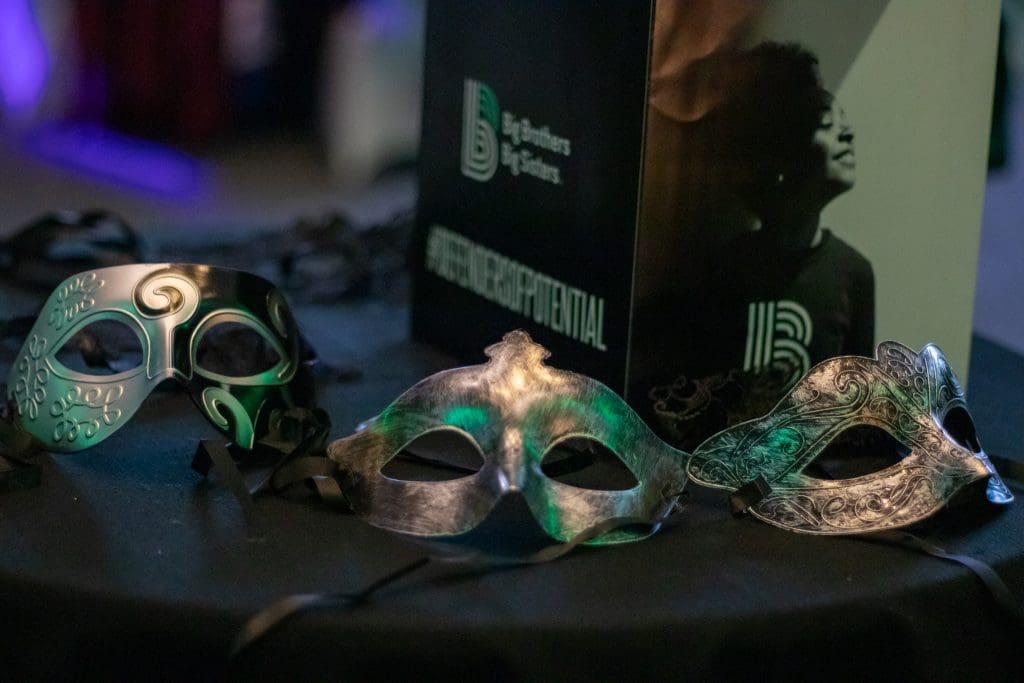 "They come together, they network, they build business relationships with themselves, which helps them grow professionally," Zach said. "Then in turn at the end of the night, we give them an opportunity to sign up to be involved with Big Brothers Big Sisters, where they can now take that professional growth and pass it off to the younger generation."
In the past few years, over 100 guests at the Black Business Card Party have signed up to become mentors with Big Brothers Big Sisters – ushering a whole new generation into the world of innovation and success! Amidst all the fun, there are countless opportunities to make a difference in the community, expand your business network, and grow, grow, grow.
Like Zach says: It's a party with a purpose.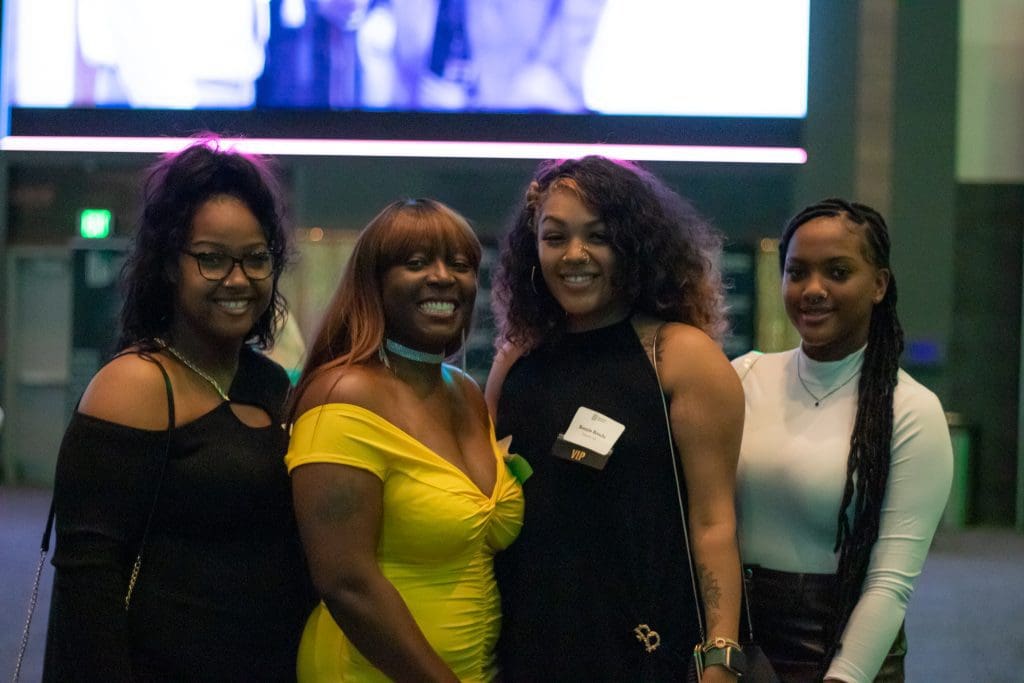 This year's Black Business Card Party brought together over 600 guests, all dressed in their finest tuxes and cocktail gowns for a night of music, mentoring, and masquerade. At the end of the night, many of those guests signed up to be a Big!
That's the spirit of mentorship — and that's what Black Business Card Party is all about!