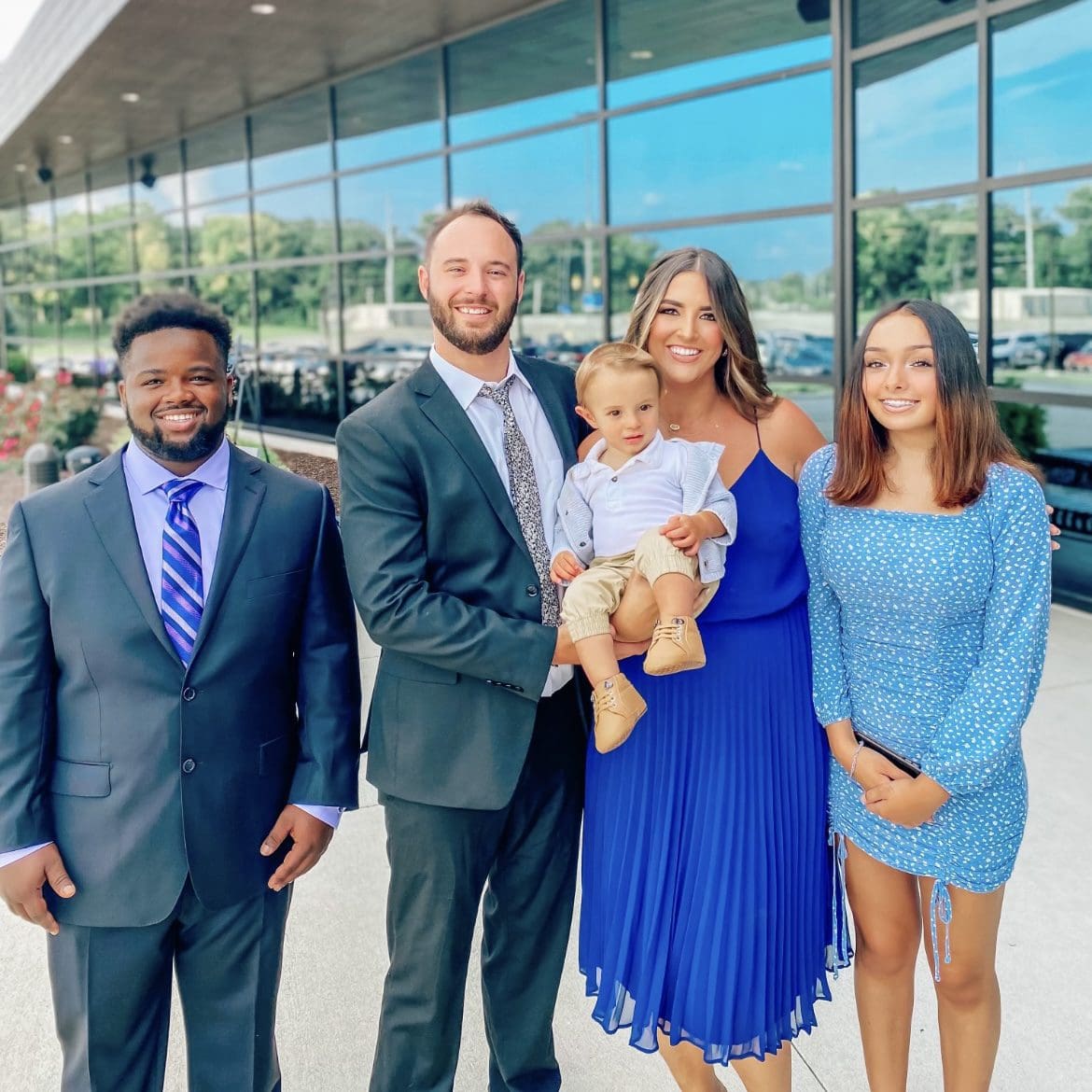 For Fort Wayne native Brad Freiburger, 30, Bowl For Kids' Sake is the obvious choice.
Freiburger grew up with Big Brothers Big Sisters, watching as his father mentored two boys who became part of the Freiburger family. Initially, Freiburger had little interest in joining the organization as a Big Brother himself — but that changed due to a tragedy Freiburger experienced in his junior year of college.
It was a period Freiburger described as "the highest of highs." After a long struggle with breast cancer, his mother had finally gone into remission, and Freiburger's parents celebrated with a family vacation. It was during this vacation that Freiburger's mother lost her life to a car accident, and his father ended up in the ICU for three months, with Freiburger slowly building him back together with love and support.
For a young man like Freiburger, this was both a devastating blow and also a call to arms. Suddenly he found himself assessing his free time and his hobbies. What if he could do something more substantial with that time? What if he could make a difference?
"My mother was a shining light and really made others happy," Brad said. "I wondered, what if I could make a kid happy? That's why I signed up to be a Big Brother."
In 2015, he was formally matched with his Little Brother Jordan, but when Freiburger showed up to their first appointment, Jordan wasn't there. Nobody answered the door. Later, Freiburger learned that the same day he was supposed to meet Jordan, Jordan's mother tragically and unexpectedly passed away. He needed a Big Brother more than ever before, and the fates had aligned to connect him with one who knew exactly what he was going through.
"I knew there was a reason we were put together," Freiburger said. "I'm happy to be that guy to walk him through that and support him."
Now Freiburger is raising money for the same organization that connected him with Little Brother Jordan and changed their lives. His team is called Precision DIE Technologies and their fundraising goal is $5,000.
"Why do I do this?" Freiburger asked. "Because you'll hear people say it's a fulfilling or rewarding experience, but until you actually have that feeling of making a difference in someone's life, you don't know how fulfilling it is. To know that you helped someone who had the cards stacked against them, it changes you."
To help Brad reach his goal, visit his Bowl for Kids' Sake fundraising page at https://ca-p2p.engagingnetworks.app/23345/2022bfks/134401/precision-die-technologies-