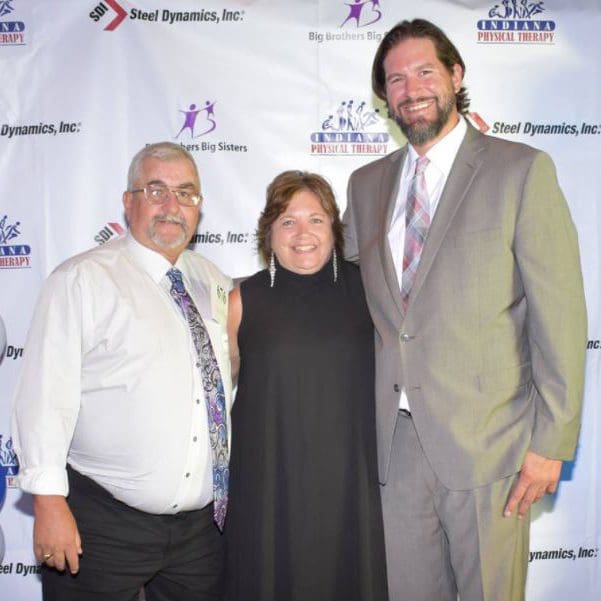 From 1-3 p.m. May 1, Big Brothers Big Sisters of Northeast Indiana will host the fundraising event Bowl for Kids Sake at Auburn Bowl, 1815 Sprott Street, Auburn.
For Dewey Forbes of LaGrange County, participating in Bowl for Kids Sake is a no-brainer. Not only is it a fun, easy way to spend a weekend, it's also one of the simplest ways to raise money for a cause near and dear to Dewey's heart.
When Dewey decided to become a Big Brother 40 years ago, he had no idea how much it would change his life. Brad Miller was eight years old when he became Dewey's Little Brother. He was a shy young man, but very athletic, and he and Dewey spent their first afternoon together shooting baskets in a nearby park. Brad's love for basketball and Dewey's love for the great outdoors would be the key to bonding with each other throughout Brad's childhood and beyond.
When Brad spent his last year of high school at the Maine Central Institute playing basketball, it was Dewey who helped him through the loneliness and kept him in school and thriving. He and Brad never lost contact, even as Brad moved onto bigger things — including playing for the NBA. 
"He's not just my Little Brother; he's my son," said Dewey. "He's been part of my family since he was eight years old." Now, Dewey and Brad are on each other's team, named Country Boys Outdoors, raising money for the same organization that connected them when Brad was just a boy.
To help Brad and Dewey reach their goal visit https://ca-p2p.engagingnetworks.app/23345/2022bfks/134007/country-boys