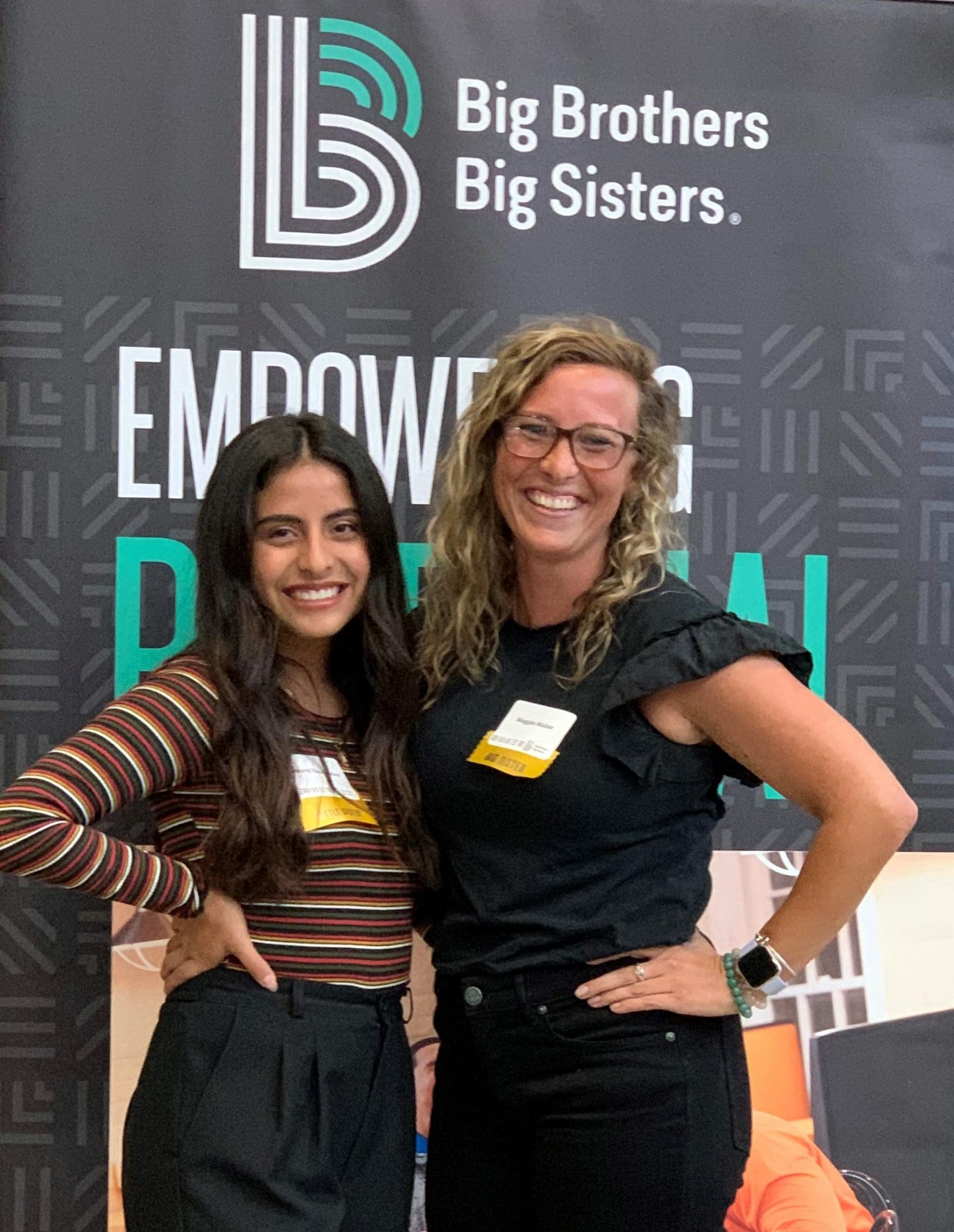 Though only 20, Little Sister Sammy Hernandez has already built an incredible resume on her way to the American Dream.
At Snider High School, she was the National Honor Society president, the Central Branch YMCA Teen Leaders club president, Indiana Youth & Government attendee, swim instructor for children with special needs, marketing president for Distributive Education Clubs of America and she started at mentoring program at Adams Elementary. She also ran cross country and track and was the Homecoming Queen.
While attending her first year at Notre Dame, Hernandez is the senior advisor for the Diversity Inclusion Equity and Belonging Committee, serves on the leadership board of Latinx Student Alliance and joined the women's boxing team. She was recently selected to intern at the White House as a second semester sophomore.
Hernandez wants to be either an immigration lawyer, a human rights international lawyer or possibly an elected representative. The semester in Washington will help cement her future plans. But her motivation comes from her past. Born in Michoacan, Mexico, Hernandez came to the United States at age 6 and has lived the "American Dream" ever since.
One day she wants to write a book about her adventures and tell about her stepsister Lilly who taught her to be the American woman she is today.
"My seventh-grade year, we were at the beach with family on the 4th of July weekend," Hernandez said. "She was like, `Sammy, what do you want to do with your life?' I told her how I wanted to help other immigrants like myself, and that's when she said I should go to Notre Dame."
A few years later, Lilly died in a car accident. In mourning, Hernandez dropped all of her activities for more than a month. She couldn't process her loss.
"I just took that time to reflect and told myself that I can either sit here and cry all day and dwell on what I can't change, or I can do something and make my sister proud," she said. "I know she would have wanted me to keep going with everything and not give up."
So Hernandez continued her efforts to find the American Dream and applied for and earned The Lilly Endowment Fellowship, and she got it.
"I firmly believe she's with me and holding my hand even through this," Hernandez said. "I feel so empowered when I do everything, and it's not really `Should I do it?' it's `I am going to do this.' like she's with me, guiding me through this. I feel like I'm really blessed."
Throughout her journey, Sammy gives credit and thanks to her Big Sister Maggie Maher for her help along the way. Maggie and Monica Mendez of BBBS were there at Snider along with her mother when Sammy was informed she had won the Lilly Fellowship.
"Maggie is very independent, and that is something that resonates with me as I aspire to be as independent and successful when I am her age," Sammy said. "She has been a loyal listening ear who never judges, criticizes or complains. This has helped me grow, accept myself and my background. As time passed, we became powerful women who inspired each other to be independent and think for ourselves even if it went against the social norm."
The relationship has also helped Sammy and encouraged her to empathize with those of her shared Hispanic background. That's why she's considering a career in immigration law. She's seen the problems in the system during her own path to becoming a permanent resident who hopes to soon become an American citizen.
"There are so many bleak holes in the system that I thought need repaired," she said. "I became a permanent resident the legal way, the proper way, and even just with that there were so many holes in it I can't imagine what it would have been like if I hadn't done it that way, if I'd had to go through DACA (Deferred Action for Childhood Arrivals).
"I love going back (to Michoacan) because it reminds me of why I'm doing everything I'm doing. The fact that I'm able to be at Notre Dame with all the adversity I've faced is amazing."
If you'd like to find out more about being involved with Big Brothers Big Sisters of Northeast Indiana as a potential Big, volunteer or donor, call 260-456-1600 or go to bbbsnei.org.
If you enjoyed this story, follow the link to read more: https://www.bbbsnei.org/category/all-stories/
Also be sure to follow us on Facebook, Twitter, and Instagram to keep up to date on all the happenings with Big Brothers Big Sisters!