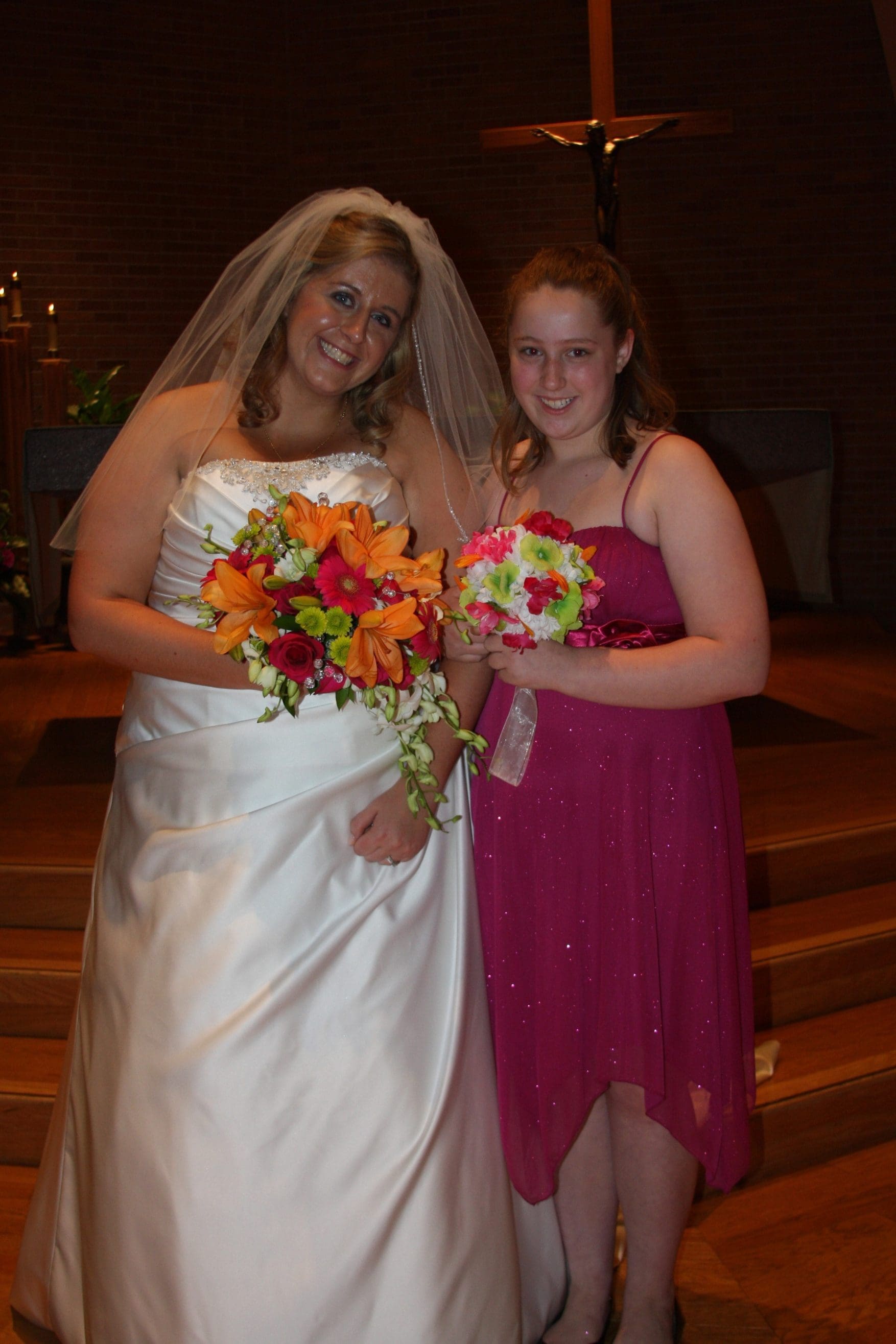 Ever wonder how much having a Big Brother or Big Sister can do for a child?
"She's taught me to be a better version of myself," said Little Sister Jessica who is now 22. "Whenever I was struggling, she would help me out and give me advice about the problems I would have.
"I've told her since I was like 12 that we were never going to stop talking to each other. At this point, she's exactly like family."
And it is obvious that Jessica and Big Sister Erin Stresemann are never letting go. They currently have the longest-active match in the Big Brothers Big Sisters of Northeast Indiana agency at 152 months. Though they are going to age out of the program soon, their bond is going to last forever.
"I will always keep in touch with her," Erin said. "She's always welcome at my house. She's a really great kid."
Erin has a lot to do with that. Jessica was 9 when they met in 2008, shortly after Erin started working for Child Protective Services. A friend who was a Big Sister kept encouraging Erin to sign up to be a mentor, and she bonded with Jessica right away.
"I haven't regretted it since," Erin said. "We had a lot of similar interests. Her favorite thing to do at 9 was go to the mall, look at clothes and that kind of stuff. That was always a fun thing to do."
There have been some challenges they have helped each other through, both said. One fun thing was Jessica being a junior bridesmaid in Erin's wedding about 10 years ago.
"Something she said to me was that I've been a consistent person for her, and that meant a lot because you don't know the impact that you have," Erin said. "Just to know that you are a positive person, and maybe being a sounding board for them has meant a lot."
And there were other benefits.
"Just getting the opportunity to do things and kind of be a kid again was fun because you really can't all your friends who are 30 to play miniature golf with you or go to the mall," Erin said with a laugh. "This is something you can do that's fun but it's also beneficial to everyone."
But Erin said Jessica made it easy to be her Big Sister, too.
"She's such a smart person and has one of the best attitudes I've ever seen, a real happy-go-lucky person and has always been that way," Erin said.
As for Jessica, she knows the bond with her Big Sister is forever.
"I really do hope more people become Bigs," she said.
If you enjoyed this story, follow the link to read more: https://www.bbbsnei.org/category/all-stories/
Also be sure to follow us on Facebook, Twitter, and Instagram to keep up to date on all the happenings with Big Brothers Big Sisters!