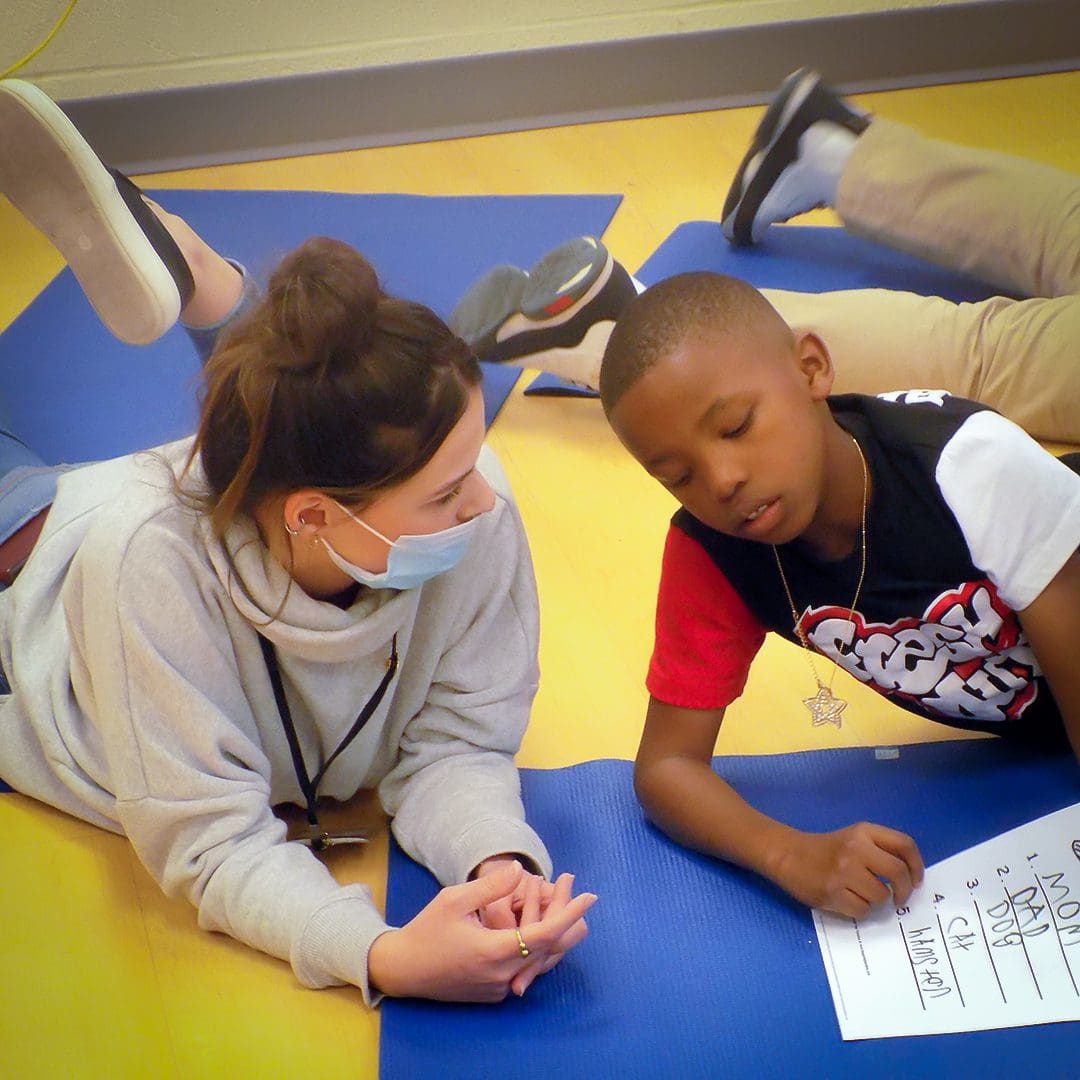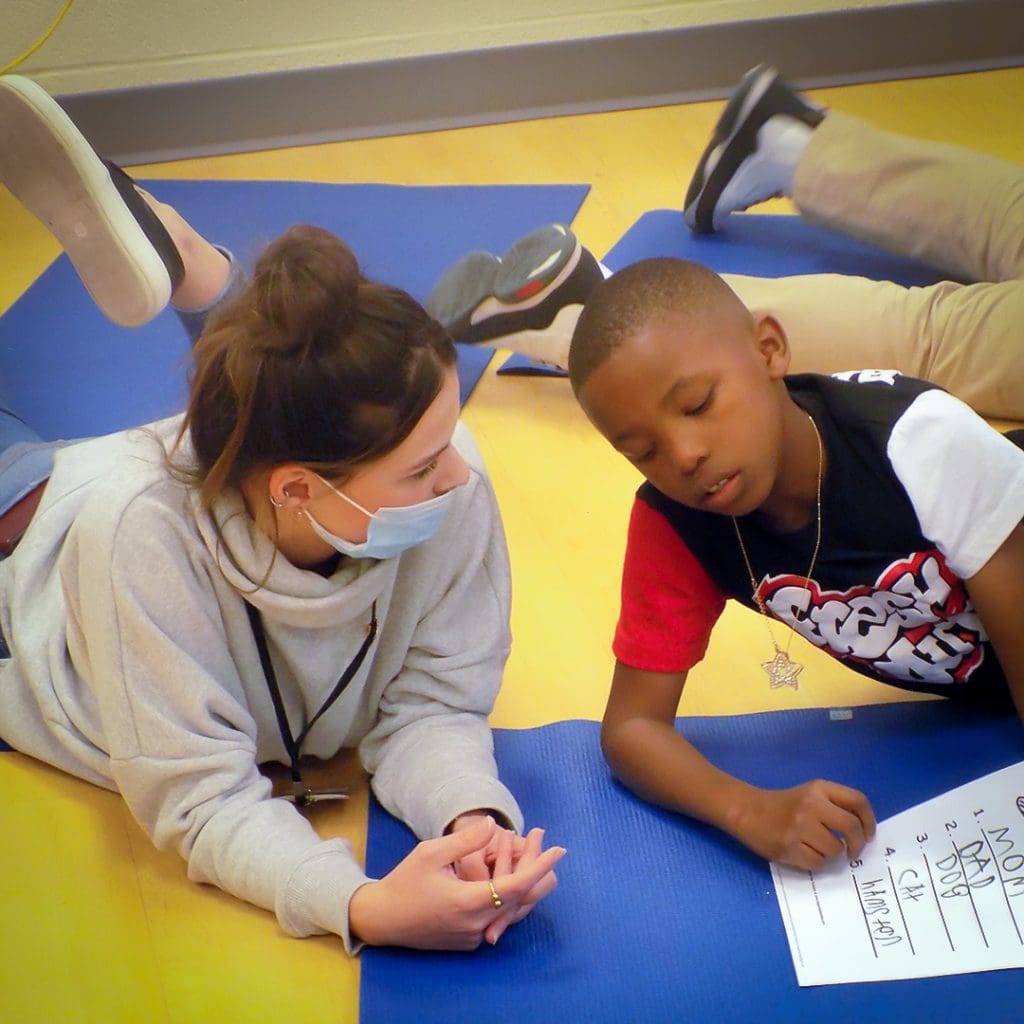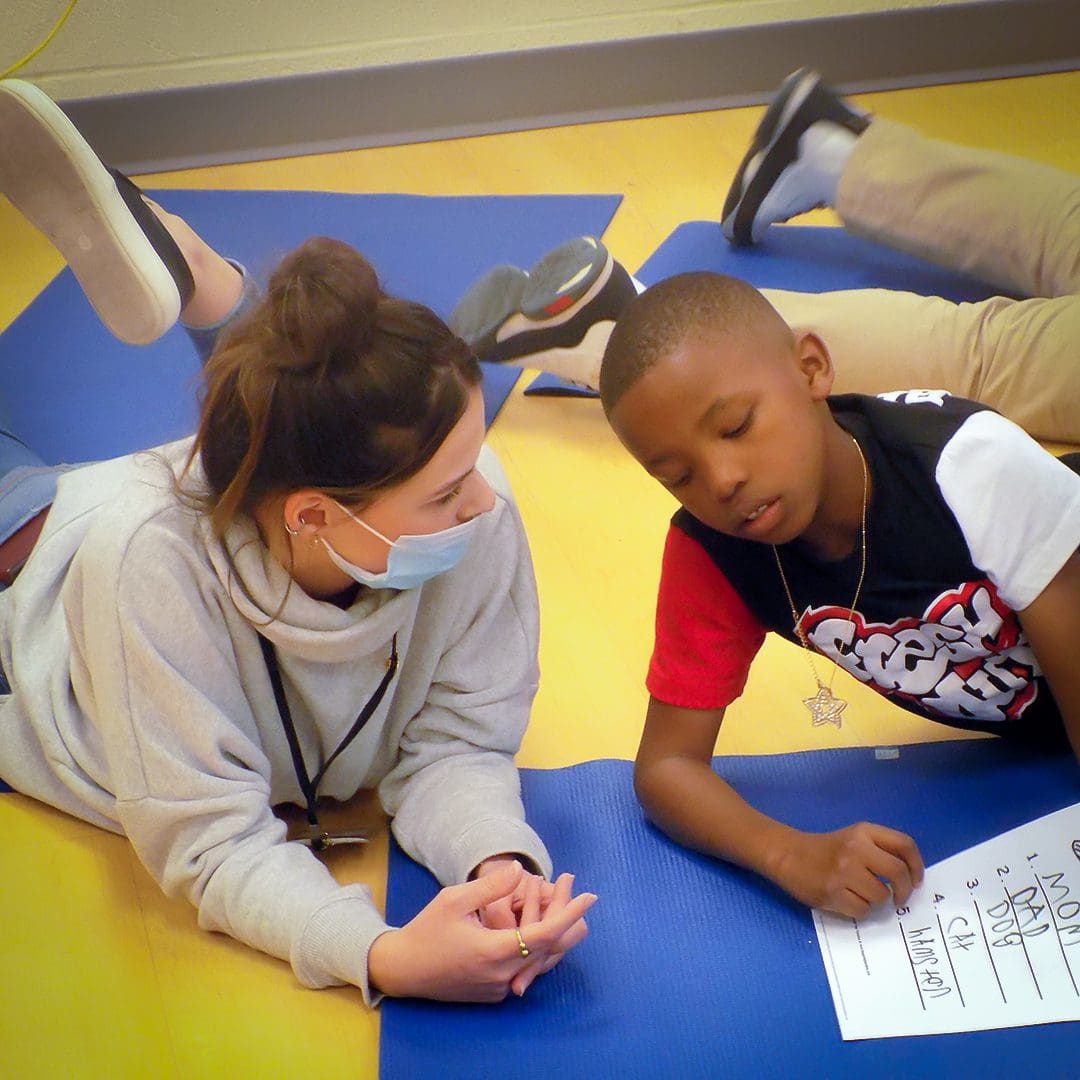 When it's pointed out that BBBS Match Activities Coordinator Jaren Harmon doesn't have a Little Sister, she quickly responds, "They are all my Littles."
First off, it needs to be understood that Harmon wasn't sure about becoming the BBBS Match Activities Coordinator when she applied, definitely wasn't qualified and has absolutely no desire to be a teacher or help in a classroom.
But Harmon is a perfect fit when dealing with Bigs and Littles together, as effective and efficient as if the role was designed for her. In many ways, the 24-year-old former nursing student is the agency's point person. At least three times a week, she presents free activities where the matches come and have fun together or start to get to know each other early in the relationship.
Hands-on is the Only Way
"I absolutely love that I am hands-on with the mission," she said. "I don't think there is anything you can fault about the work we are doing, not only with the kids, but also with the Bigs I have gotten to know and now think of as friends. I really do think it's all about the relationships."
Besides planning and shopping for every event, she sometimes effortlessly controls a room of more than 20 people because the kids all love her, and she knows all of them personally.
As a master of slime, goofy science experiments, fun crafts and scavenger hunts, she's got a mind full of fun activities. There must be 100 ideas she can pull out, and she's always thinking of more. Mostly, she finds inspiration on Pinterest and YouTube, but she's always asking Bigs and Littles what they'd like to try and seeing if those can be converted into group events.
"I hired Jaren because I could see that she has extraordinary potential, and I believe in mentoring and giving people a chance," BBBS of Northeast Indiana Chief Executive Officer Josette Rider said. "She wasn't afraid of the hours or the kids or their problems. If anything, she leaned into it and learned. She has a smile on her face, and she has a passion for helping children with existing obstacles. She just does."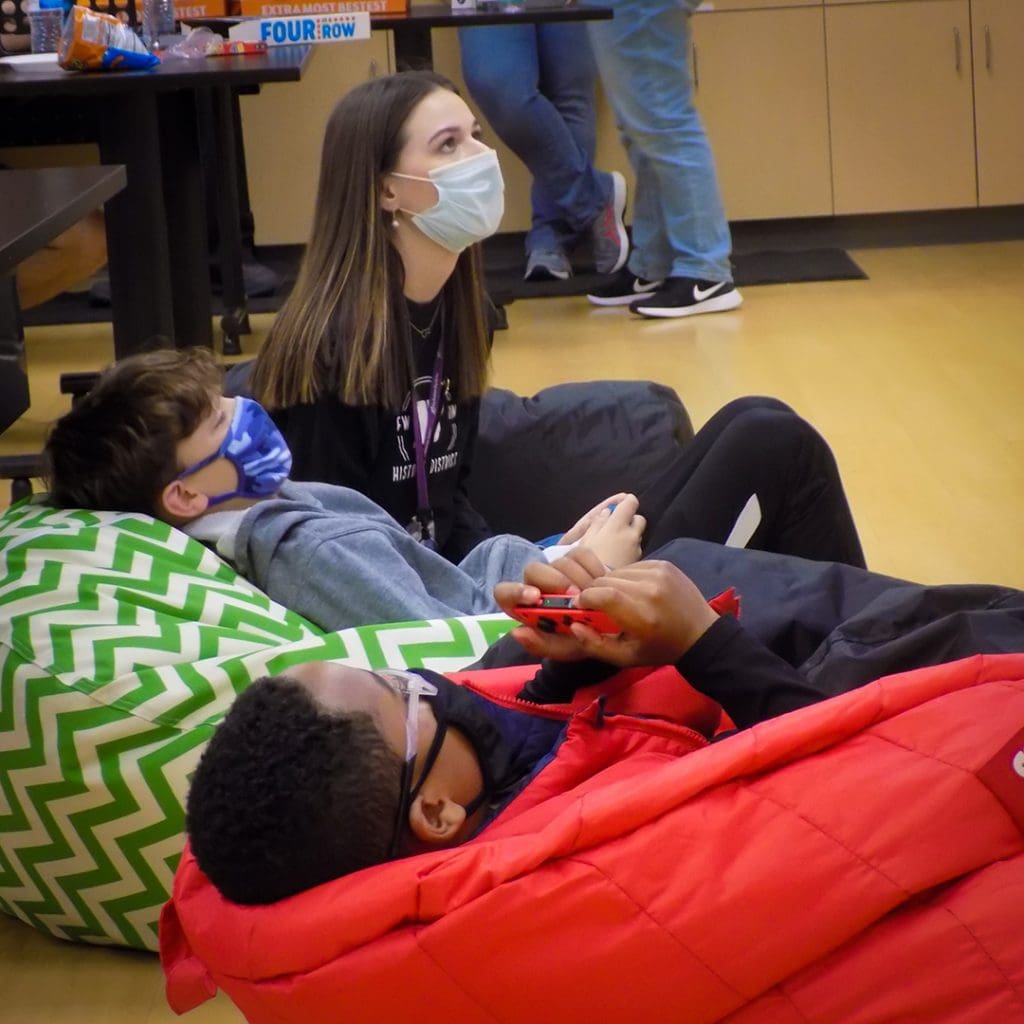 One Big Family
When Harmon started in November 2019, attendance was diminished at events, but now she has to set a maximum number of reservations, though they still often spill over to a second room. She loves the tired feeling of having produced and accomplished something when she goes home.
"I just love interacting with people," Harmon said. "I grew up in a really big family, and I was the oldest, so I love the feeling of being a big sibling to other kids, too. That's kind of what I've been doing my whole life."
She's also an expert at convincing shy Littles to express themselves and have fun. One of the most exciting things for her is to hear comments from Bigs about how much fun they are having seeing their Littles come out of their shells.
The other favorite part is when she picks up Littles for events who have not been matched with Bigs yet because of the need for more adult volunteers, and then seeing those kids thrive when they finally do get to meet their Big.
"It's like pure bliss because they deserve that," Harmon said. "Most every time, it's like, I couldn't have picked anyone better for this child.'"
Jack of All Trades
She's also become known as one of the go-to video people for the agency. Working along with Multimedia Designer Jake Schultheis, Harmon has a slew of videos on the BBBS Northeast Indiana Facebook page and YouTube channel that are fun to watch and try out. They can make anyone laugh, not just the giggling Littles.
Check out all the bloopers below!
Another area she stepped up in this year was leading the agency's Learning Pods program during the 2020-21 school year. Harmon helped some of the agency's disadvantaged children with their online learning by supervising a small staff that utilized provided computers, lunch and guidance. It came about because some parents were talking to Harmon about their pandemic problems during an early-year match activity.
"It's easier to stay in the routine of things and think of bigger and more when you don't get comfortable," she said. "It's been nice to have people challenge me."
As Harmon said, it's never a job she feels complacent about, part of why it fits her so well.
If you enjoyed this story, follow the link to read more: https://www.bbbsnei.org/category/all-stories/
Also be sure to follow us on Facebook, Twitter, and Instagram to keep up to date on all the happenings with Big Brothers Big Sisters!