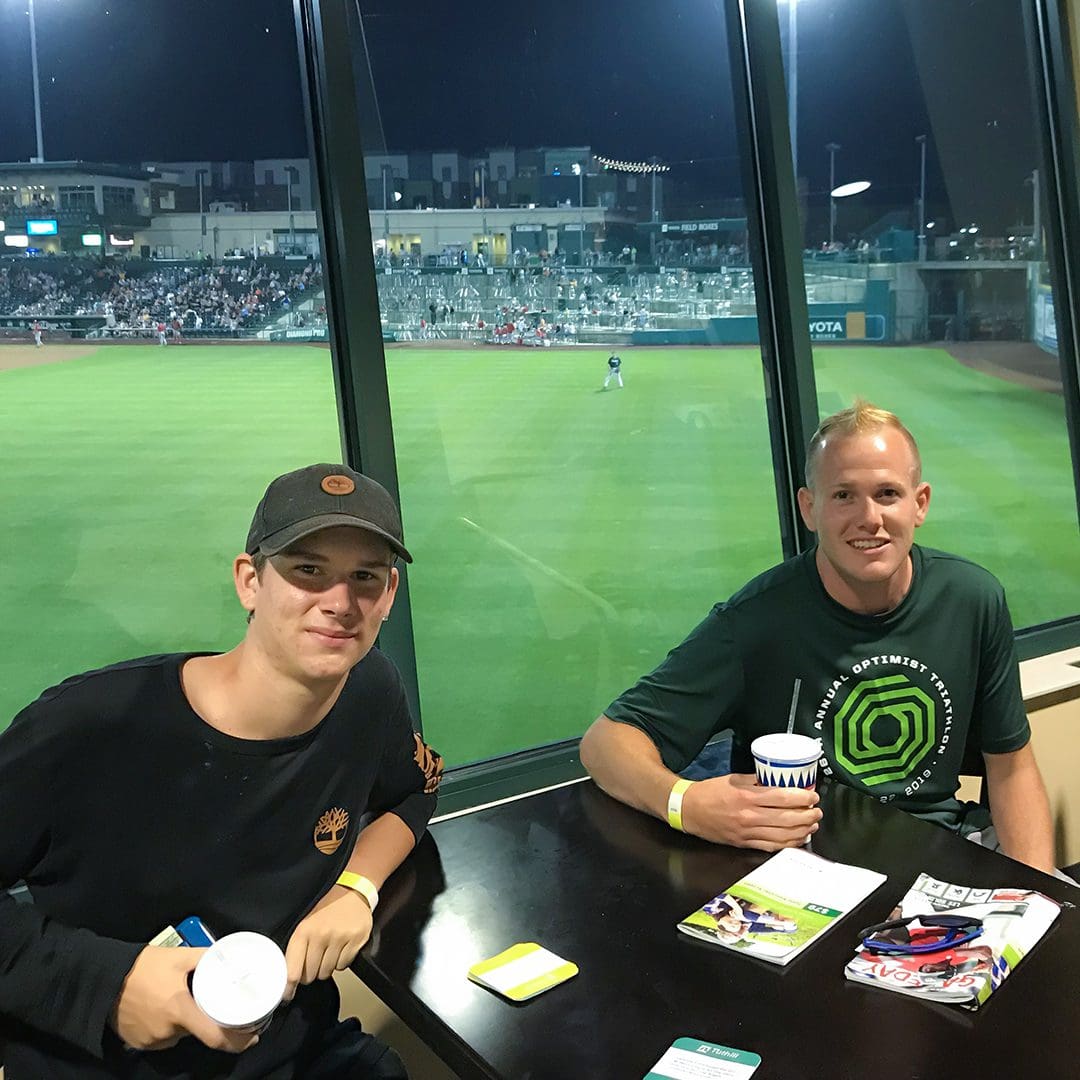 Big Brothers Big Sisters of Northeast Indiana has a waiting list of more than 400 children hoping to meet their Big Brother, Big Sister or Big Couple. More than 300 of those are boys, so we're introducing "Manly Mondays" to ask men throughout the area why they enjoy being a Big Brother. To volunteer for the program or get more information, call 260-456-1600.
Jake Crone is our first feature for "Manly Mondays". He is only 29, but he has one of the longest-lasting active matches in the Big Brothers Big Sisters of Northeast Indiana agency. He's an elementary physical education teacher at Madison Elementary in Warsaw.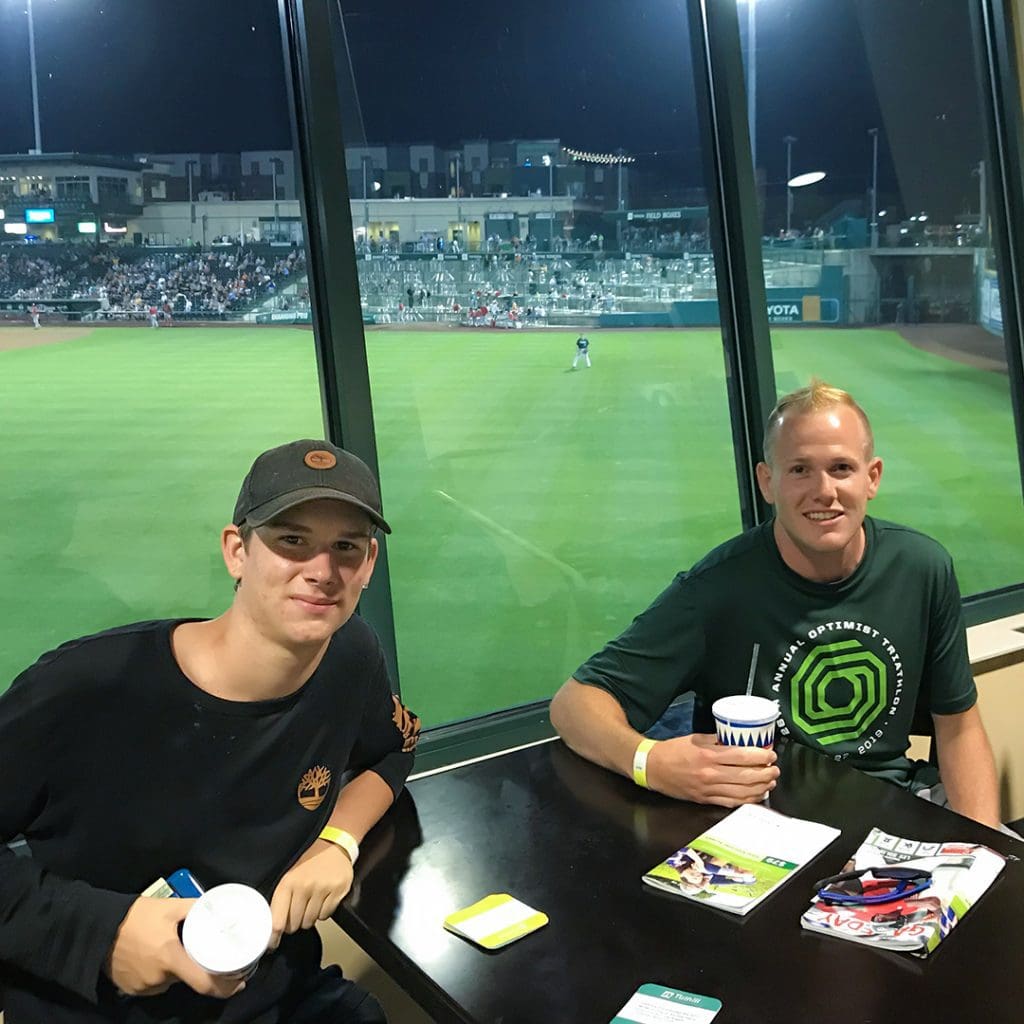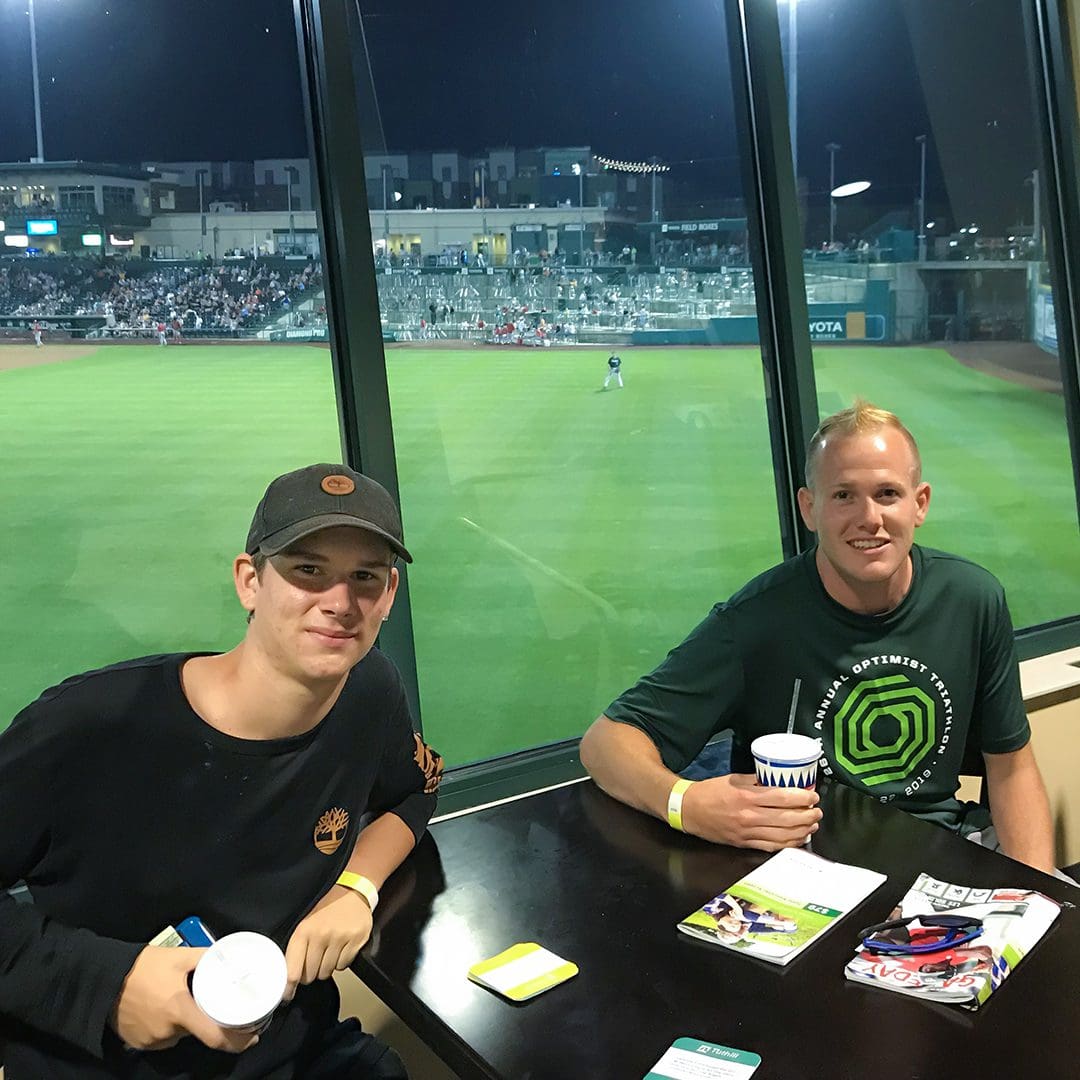 How long have you been a Big Brother?
JC: Since November 2010. That was my first year of college. I went to Grace College and they had a volunteer night with a bunch of booths set up on campus, and Big Brothers Big Sisters was there. Somebody talked me into it. I've always enjoyed working with kids and stuff and I thought it would be a nice opportunity to get to know them in a one-on-one setting and we could pick and choose what we wanted to do. I just thought it would be a neat opportunity. I'm the youngest of three brothers, and I wanted somebody younger I could have as a little brother, I guess.
When did you meet Jackson?
JC: After going through the interview process and background checks in September/October, Jack and I met for the first time in November.
Are you still with him?
JC: Yes, he's going to be going into his senior year. It's been cool to watch him grow all the way from a 7-year-old all the way to being 18. We developed a relationship from early on.
Did you have any hesitation about becoming a Big Brother? Were you a little nervous about it?
JC: I was a little nervous about going to meet Jackson. Obviously, it's something new and everything, but after the first few times we hung out it became a lot of fun.
How much help did you get from BBBS during that early process?
JC: They would do their monthly checkups. I didn't really reach out and ask for help, but I knew they were there if I needed it and they have always been there like that. That first two years we were able to snag some of those last-minute ticket offers, and those were pretty sweet. We went to a Komets game with a private room with a business. We took advantage of the discount offers and the last-minute ticket offers.
How long did it take you to feel comfortable with your Little?
JC: I'd probably say a couple of months, maybe not even that long. I'm comfortable working with kids and always have been. That first few weeks just getting to know them, and wondering if he's going to like me or if you are interested in the same things.
What are some of the things you like or liked to do together?
JC: Some of the things we've done is go to TinCaps and Komets games, we occasionally like to ride Winona Lake mountain biking trails a few times. We have gone to see several movies and swimming at the YMCA and area lakes. We have spent time playing/practicing different sports. A couple of summers we've taken day trips to Cedar Point, and I know that's one of Jackson's favorite things.
What's the best thing about being a Big?
JC: Developing that relationship with somebody for so long. I'm glad that I got a job in the same town where I went to college so we could continue being Big and Little. Just seeing him grow, and he really has been like a little brother to me. Looking back all the way to college, I could not have imagined being together with him this long. That's crazy.
How often do you talk to your friends about maybe becoming Bigs?
JC: All my college friends who I still talk to today, they all knew Jackson because he would hang out in the dorm with us or in the dining hall. All my friends know who he is, and they'll ask about him when we get together every once in a while. They'll ask how he's doing, and they got to see me being a Big.
What else would you like to say about being a Big?
JC: It's been a cool experience being matched with somebody for so long. I enjoyed each stage of our relationship. The things we did when we were younger may not be the same today, but we still make time to get together and find new things to do.
Stay tuned for more "Manly Mondays!" We have lots of stories we want to share with you.
If you enjoyed this story, follow the link to read more: https://www.bbbsnei.org/category/all-stories/
Also be sure to follow us on Facebook, Twitter, and Instagram to keep up to date on all the happenings with Big Brothers Big Sisters!