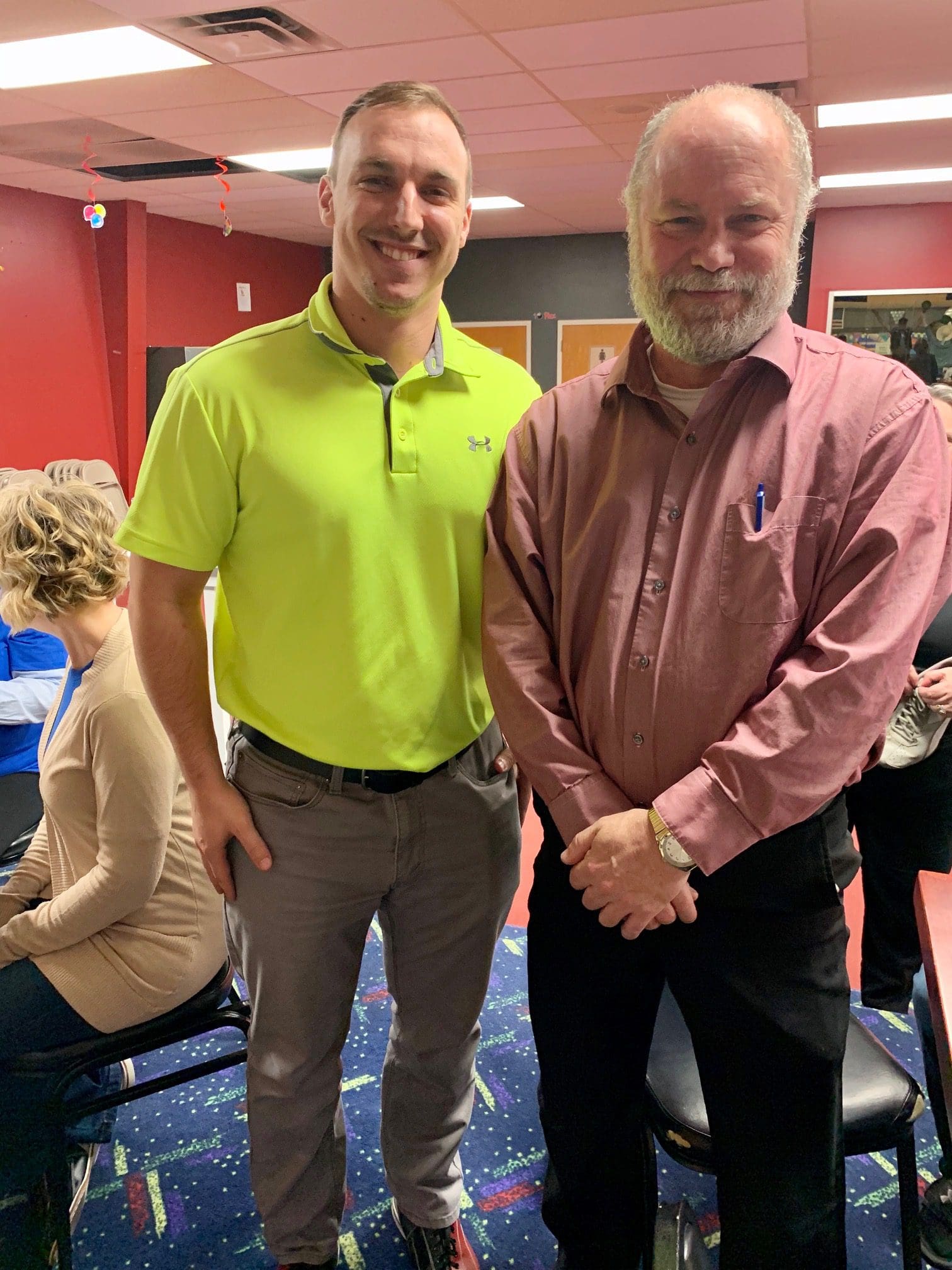 The last time Big Brothers Big Sisters hosted a Bowl For Kids Sake fundraiser in 2019, Mike Gordon and Colten Williams got a really nice surprise. When the former Big Brother and his now grown Little Brother showed up with their teams to play at 10 Pinz Pizza & Arcade in Kendallville, they ended up bowling next to each other on adjacent lanes.
"I think seeing him brought back some good memories of growing up," said Williams, who is now 24. "You don't forget from your childhood, and all of a sudden here's my Big and the event we're here for. It was a good time."
Big Brothers Big Sisters of Northeast Indiana is a nonprofit organization serving children in 12 counties by creating and supporting one-to-one mentoring relationships which ignite the power and promise of youth.
Williams and Gordon were matched up from the time Williams was 9 until he was 13 when his mother remarried.
"It was funny when they brought him over to introduce us," Gordon said. "I didn't know he was going to be next to us. It was nice."
Williams is now an agent for Kendallville's Black and Ramer Insurance, while Gordon continues in PC Services and Support Administrator for Campbell and Fetter Bank in Kendallville. Gordon is currently working with his third Little Brother.
"It was a lot of fun when I knew we were going to hang out," Williams said. "Every time we would eat somewhere, and then we would always go do something sports-related."
Going to the YMCA, bowling, playing miniature golf and going to Wizards/TinCaps games were favorite trips, he said. Though Gordon was no longer his Big Brother, Williams said it was common to see Mike attend some of his own baseball games. Mike also attended Colten's graduation party.
"We tried all kinds of stuff," Gordon said. "He was very athletic so we'd play tennis as well as seeing a movie. It didn't matter what we wanted to try, he was into it. The thing that was kind of nice about it, his brother played baseball with our son, and we kind of knew the family so it was nice catching up. His sister was also into show choir with our kids."
Two years ago, Williams and Gordon, 56, also played on opposing softball teams.
No one knows if they'll get to bowl next to each other this year. Both have signed up teams again so it's definitely possible.
If you'd like to find out more about being involved with Big Brothers Big Sisters of Northeast Indiana as a potential Big, volunteer or donor, call 260-456-1600 or go to bbbsnei.org.