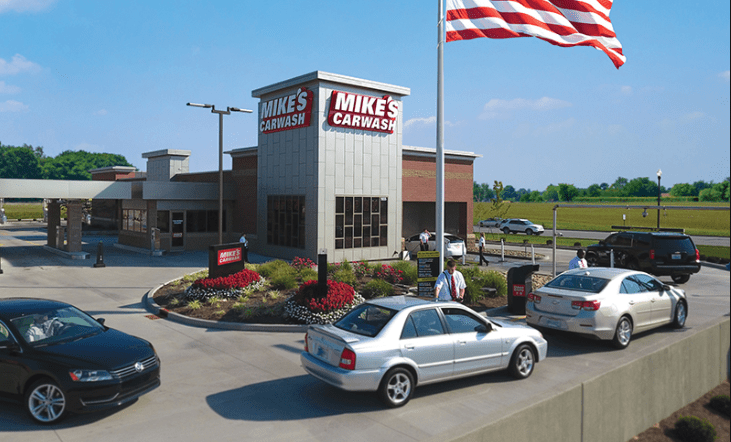 Next Saturday, for the 12th year in a row, all six Mike's Carwash locations in the Fort Wayne area are hosting a fundraiser for Big Brothers Big Sisters of Northeast Indiana. During the entire Saturday run from 7 a.m. to 9 p.m., 50 percent of the proceeds from any Works or Ultimate washes purchased will go to BBBS.
Big Brothers Big Sisters of Northeast Indiana is a nonprofit organization that serves children in Adams, Allen, DeKalb, Huntington, Kosciusko, LaGrange, Noble, Steuben, Wells and Whitley counties in Indiana and Branch and Hillsdale in Michigan. The organization's mission is to create and support one-to-one mentoring relationships that ignite the power and promise of youth. To learn how you can positively impact a child's life, donate or volunteer, go online at BBBSNEI.org or call 260-456-1600.
Founded in Fort Wayne in 1948, Mike's Car Wash has been a supporter of BBBBNEI since the agency was established in 1972.
"We are so appreciative of all of our team members, customers, media partners and other local businesses that support the event and allow us to continue this fundraiser year after year," Mike's Carwash President Mike Dahm said. "This day is all about raising money for Big Brothers Big Sisters and supporting their mission of providing children facing adversity with strong relationships and positive change."
Last year's event, which was delayed to the fall because of the Covid-19 pandemic, raised $26,000. All 28 locations in Ohio, Indiana and Kentucky donated $117,000 from the event to seven local chapters of BBBS.
The six Mike's Carwash Fort Wayne locations are Chapel Ridge, Downtown, Dupont, East State, Lima Road and Time Corners.
Mike's Carwash is now headquartered in Loveland, Ohio and has locations in Fort Wayne, Evansville, Jeffersonville and Mishawaka in Indiana, Cincinnati and Dayton in Ohio and in Florence, Kentucky.
Money raised from the event is used to recruit, screen and match volunteers with children on the BBBSNEI waiting list.
If you'd like to find out more about being involved with Big Brothers Big Sisters of Northeast Indiana as a potential Big, volunteer, or donor, call 260-456-1600 or go to bbbsnei.org.