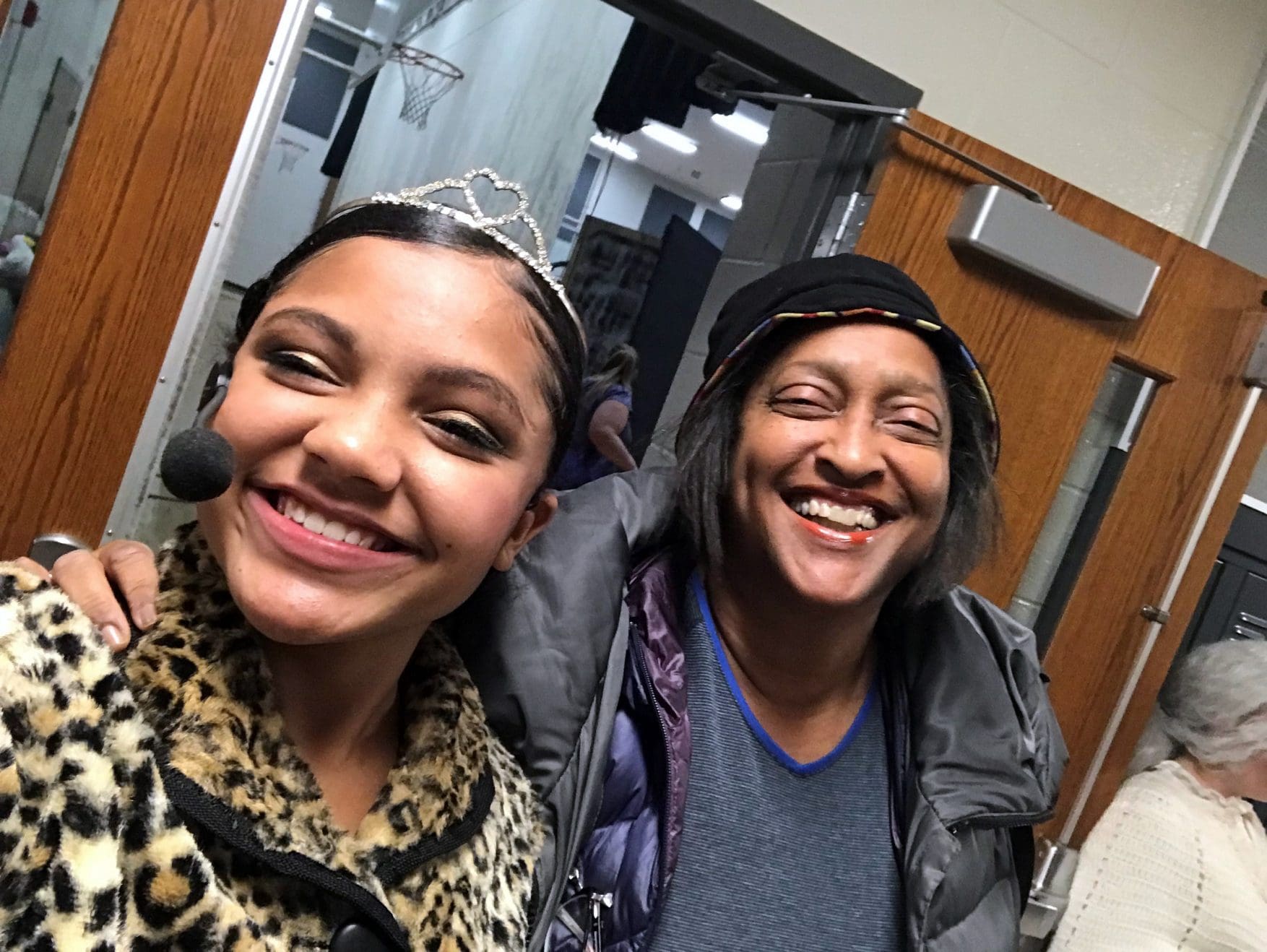 The first time she stepped onto a big stage for the fifth-grade talent show, Little Sister Ta'Korei was so nervous as she was singing that she never took her eyes off her mother. But her performance earned praise from her friends, and Ta'Korei has taken that confidence to another level.
"I started performing more, and the more I went out there, the more I liked it and got comfortable," the 16-year-old said. "Now I'd rather perform in front of thousands and thousands of people. I might be a little nervous beforehand, but once I get out there everything changes."
And as Big Sister Felisha Burke said, once everyone heard Ta'Korei sing, they can't put her in the back anymore. Her talent is too big to be confined.
"She has a talent that is just natural," Felisha said. "She belts it out there and it's like, `What!?!?' She can really belt those notes out."
But Ta'Korei has many talents including dancing, acting and even plays the piano and violin a little.
In fact, the first time Felisha took her ice skating, 6-year-old Ta'Korei was so good that someone came up and asked Felisha how long she'd been skating. Ta'Korei then joined the Fort Wayne Derby Girls as a member of the Derby Brats for six years where she could let her feistiness loose. She was also part of a Fort Wayne Youth Theatre production of "Annie" at the Embassy.
In 2019, Ta'Korei won a talent showcase in Orlando and won a Triple Threat Lifetime Scholarship for singing, acting and dancing.
She was also active in basketball, track and cross country during middle school, but participation in show choir has limited those options.
Ta'Korei loves singing more than anything and is constantly singing around the house where her four siblings have gotten used to it. It's not uncommon for Mom to ask her to pipe down when holding phone conversations.
"I just feel like I can express myself through it," Ta'Korei said. "I can't see myself doing anything else. I just absolutely love it, and it's something I can't go without."
Her favorite performer to sing along with is Ariana Grande, though she listens to lots of artists.
"She's just so original," Ta'Korei said. "I love how she deals with everything, how she performs, how she makes music. I just love how she got there. She's everything I want to be and more."
Sometimes that means listening to Mom and Felisha who are tag-teaming to help keep Ta'Korei grounded.
"We're good," Felisha said. "A lot of people don't get to that point, but her and I are good. You really have to have a concern and want the best for them. She has a bright future if she can stay focused and on point. She can be awesome, a force to be reckoned with."
Ta'Korei said Felisha has taught her a lot by being someone she can talk to and simply hang out with. She said Felisha is great at telling her what she can do and what she should do.
"Felisha has always supported Ta'Korei even when sometimes the odds were against her," Mom said. "Felisha has been a savior for me and my family. I know I can rely on Felisha to give her sound advice and keep her humble."
If you'd like to find out more about being involved with Big Brothers Big Sisters of Northeast Indiana as a potential Big, volunteer or donor, call 260-456-1600 or go to bbbsnei.org.