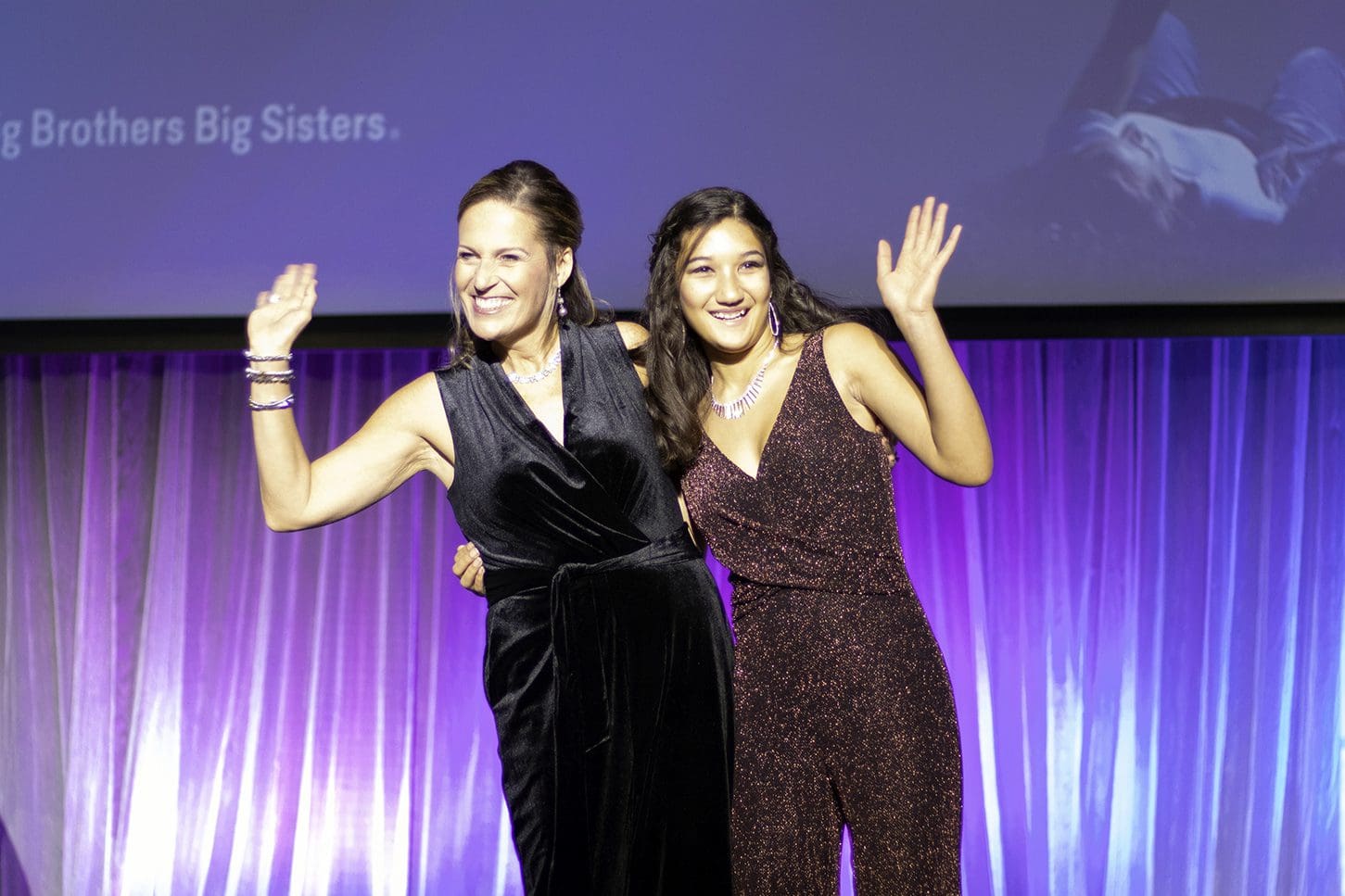 Someday, maybe about 15 years from now, Little Sister Destiny is going to be a successful lawyer, using what she's learned through school and life to provide help for people. And she's also going to pull out this story to show to her son how someone stepped up to love and help her when she needed it.
Destiny, now 18, has been part of Big Brothers Big Sisters since she was in the fifth grade when she was matched with Janis Davidson as her Big Sister.
"I was pretty shy," Destiny said. "It took me a little while to warm up, but I was pretty comfortable with her. I just didn't talk as much. We had a connection pretty quickly."
That connection was tested over the years. Destiny and her three younger siblings were living with their grandmother at first and then in the Foster Care system. Eventually, after her grandmother passed, Destiny and her family lived with three Foster families before finding stability and a home with Cynthia McBride. In fact, Davidson and Destiny both say McBride deserves lots of credit for Destiny's development.
"She has been a huge support, always pushing me to be the best person I can be," Destiny said.
Throughout all the moves, Janis was walking beside Destiny who continued as an excellent student with a dream of becoming a lawyer. Janis was always accepting, supportive and encouraging while providing a sense of normal and what life could become when Destiny had few other such examples.
"Our journey together has been quite tremendous," Janis said. "I could talk all day about our amazing relationship and all the things that have happened. She is a strong girl and has persevered through so much."
Maybe the biggest thing happened last year during the pandemic when Destiny disclosed she was pregnant. Her son Jordan is now 6 months old and full of giggles, personality and energy.
"At first I was really nervous about telling her, but she really made me feel comfortable and accepted so that was really nice to have the additional support," Destiny said. "I worried what people would think, but she really made me feel accepted."
And Janis was also able to provide another kind of support, as her son Kyle and daughter-in-law Cari are parents of two youngsters. Any time Destiny has a question, she knows where to turn. After all, Destiny is part of the Davidson family.
This spring, Destiny will graduate high school with academic honors and wants to attend PFW starting in the fall, still with the goal of becoming a lawyer. While caring for Jordan, she's learned how to use time management to keep up with her class schedule and continue thriving. She also always knows where to turn for help and advice.
"I love that girl so much," Janis said. "We laugh a lot and have a lot of similarities. Her motivation for doing things is crazy amazing. She's very independent."
She's had to be, even though now she has a larger family to be a part of and learn from their examples on how to raise Jordan.
"We are connected for life, for sure," Janis said. "I think God has big plans for her. It's going to be fun to see her as an attorney somewhere."
If you'd like to find out more about being involved with Big Brothers Big Sisters of Northeast Indiana as a potential Big, volunteer or donor, call 260-456-1600 or go to bbbsnei.org.