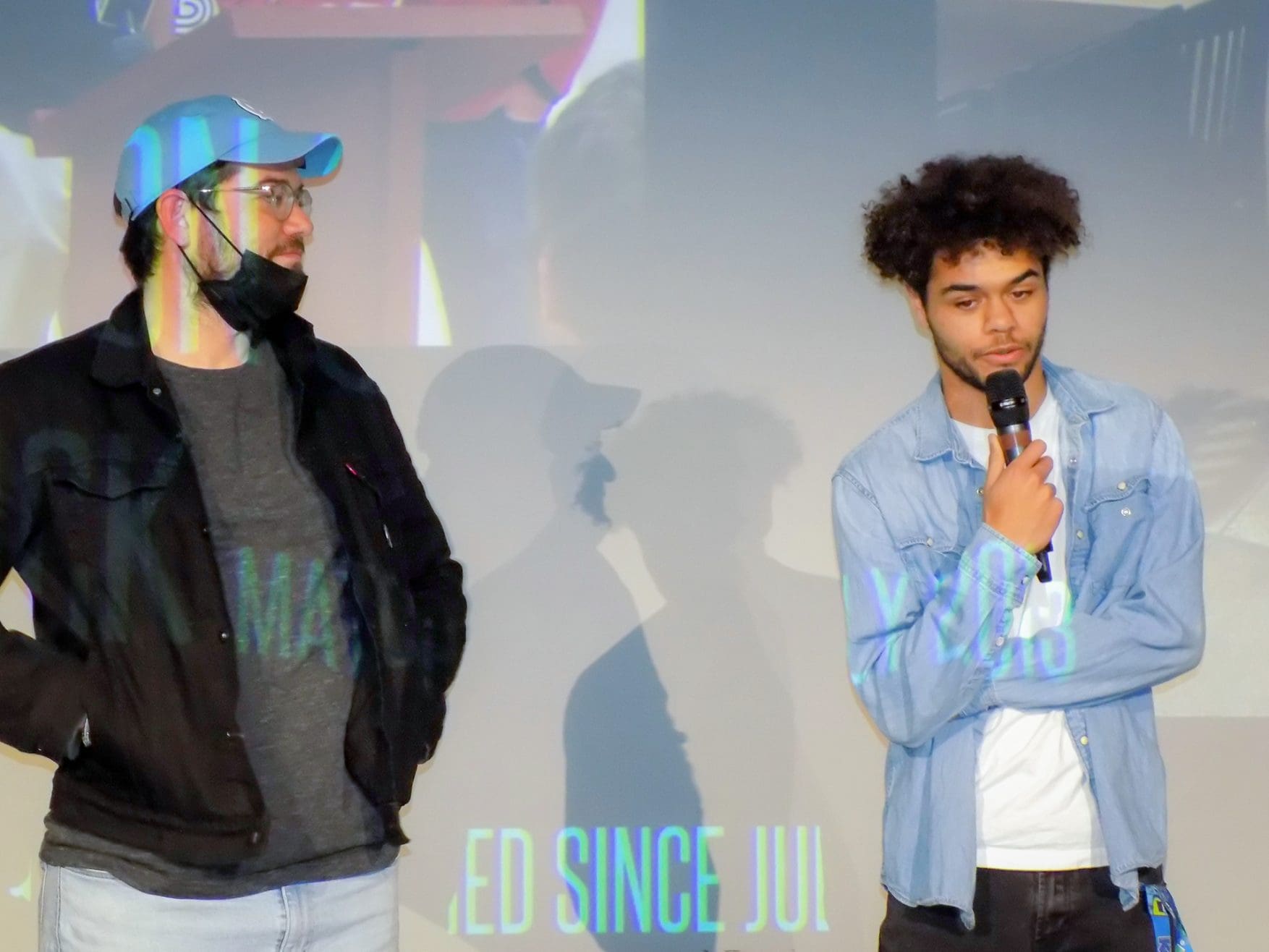 Tyson Agnew is what every Big hopes their Little will become.
He's a 21-year-old junior honor roll student at the University of Saint Francis majoring in biology and pre-physician's assistant studies. He also runs on the cross country and track teams. It's a wonder he finds time to get everything done in his calendar.
"I just kind of go with the flow, I guess," he said. "I just take it day-by-day and some days I have to run on my own without the team. You have to make it work for the stuff you love to do."
Even during the time of Covid when it feels like so much has been canceled, Tyson keeps flowing along with everything in his life and succeeding at it. And, no, it hasn't been easy.
Last year, he was able to finish the indoor track season, but the outdoor schedule was wiped out. He transitioned quickly into cross country training, hoping to continue his improvement and become a leader on the course, but a leg injury slowed him dramatically.
"I kind of stalled out because last year I had improved my time by over a minute," he said. "This year I was going really fast and then I got injured and that really put a damper on things. I could barely walk. I completed the season because my team needed me to run, but I wasn't able to run my best. I ran all right and was OK considering the extenuating circumstances."
Some of that stick-to-itiveness he learned from his Big Brother Patrick's example. After Tyson had been on the Big Brothers Big Sisters waiting list for five years, they were finally matched when he was 12. Here was a male influence on Tyson's life who was fun to be around and always had a positive message. Plus, he was someone to watch sports, play video games and eat with.
"He has always been a super good friend, a real constant in my life since we've been matched," Tyson said. "Me as a person, I don't want to sound cocky or anything, but I'm pretty naturally smart. I've always had a habit that I'm trying to break now that school is actually hard of just not trying very hard and scraping by. He always pushed me to do better.
"He would always encourage me. He was never discouraging to me, but he was always like, `Hey, I think you can do better.' He was like, `Pull all A's and I will by you a video game. If it was A's and B's for a semester, we would go to Tokens and Tickets. He always took extra interest in me."
Patrick didn't try to become Tyson's surrogate father, but a true big brother, someone to set the example and lead by it.
"I really took to the idea of being a Big Brother because I am a big brother biologically," Patrick said. "I didn't want to overstep my boundaries, so I really tried putting together what I would do with my own brother and how we interacted into how Tyson and I interacted. If he wanted to tell me something, he was going to tell me. It wasn't my role to solve his problems, it was my role to be his big brother."
But the best thing about being a big brother in real life is you want your younger siblings to feel comfortable coming to you when they do have problems.
"A lot of times people just want a sounding board and somebody to hear them out," Patrick said. "That's where I saw my role coming in."
Now, Patrick said, everyone in his family including his mother look at Tyson as his actual brother.
That doesn't mean Patrick was perfect or didn't have some things to learn as well – sometimes by extreme measures.
One time, the guys were playing a game of soccer penalty kicks, with the winner being whomever could stop more as a goalkeeper. So who won?
"C'mon!" Tyson said with a laugh.
To pay off the bet, Patrick had to drink a cup full of Taco Bell Diablo Sauce. That's dedication!
"This was me getting too big of a head," Patrick said. "I was quite a bit younger, and I thought I could take him, but I don't think I scored a goal and he scored every goal. We went right to Taco Bell and I drank like 20 or 30 packets. I still today think I'm suffering ulcers from that moment."
Today, though Patrick is married with a 5-year-old son named Sebastian who calls his friend "Uncle Tyson," the guys still find time to text and say hi. Each knows the other is there if needed and even if not. They are a stable, reliable part of each other's lives. They are part of a family.
"Patrick truly is a big brother to Tyson," Tyson's mother Kathy said. "His entire family has not only embraced Ty but me as well. Having Patrick in his life has made such a positive impact on Tyson."
Thanks to Patrick's consistent example, now Tyson says someday he will likely become a Big Brother.
"It's definitely something I'd want to invest in when I am able and stable, though not right now," he said. "Once I'm done with school and running and settled a bit. It's done a lot for me in my life, and I'm a big believer in helping give back to the things that helped make you who you are."
Patrick can't imagine a better compliment.
"It's been a version of self-worth I don't think I could have had outside of having my own son," he said. "Most of these kids don't know anything outside of what their family is so you don't have to go out and spend $100 at a fine restaurant. It's just that time and a little bit more here and there. Everybody is willing to give time."
If you'd like to find out more about being involved with Big Brothers Big Sisters of Northeast Indiana as a potential Big, volunteer or donor, call 260-456-1600 or go to bbbsnei.org.