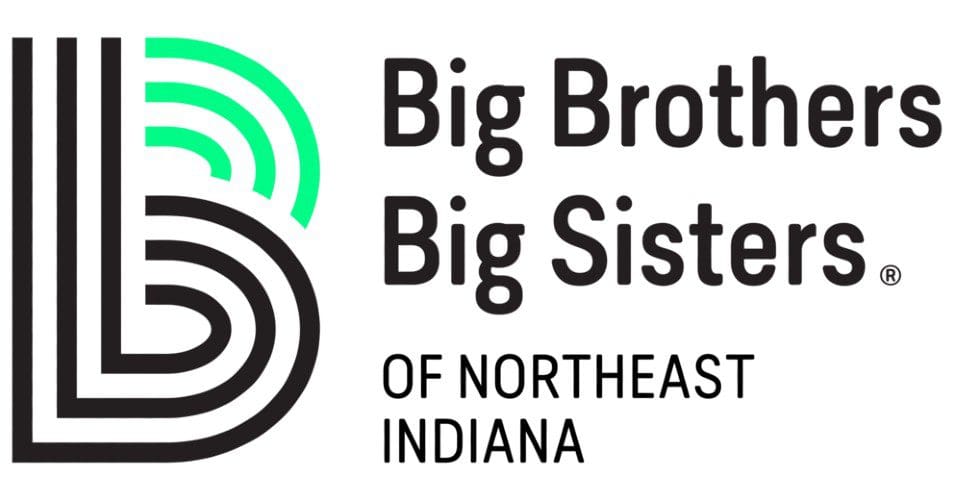 Maybe you've seen one of the advertisements or read an online story about Big Brothers Big Sisters of Northeast Indiana. Maybe you thought about signing up to become a Big.
What's this background check, you wonder? Is it really worth it to have somebody poking around in my life?
The biggest benefit to volunteering at BBBS is it's one of the few things in life where the rewards are more than you put in!
Well, let's take some of the mystery out of it.
Step 1
The process starts when a prospective volunteer reaches out to the agency by calling 260-456-1600 or by talking with one of the four community development directors.
Step 2
An enrollment specialist, either Jim Sapp or Josh Lopez, conducts a 90-minute interview at the agency about your life, interests, motivations and schedule. It's more of a match interview so you can be set up with a Little who best duplicates your interests. Littles and their family members are similarly interviewed.
"Safety is at the forefront of everyone's mind of why it is important, and quality," said Community Development Manager Alex Yaney. "Not only do we need to ensure everyone coming through is a safe volunteer for children, because they are going to be spending time with the children one-on-one, but also the quality of the matches we are able to accept through that process is a huge thing. If we do not do a robust interview and background checks, we wouldn't be as successful matching the Bigs and Littles."
Another part is filling out an application and providing a driver's license and proof of insurance.
Step 3
This part involves reference checks with a current employer, spouse or family member and two friends you've known for at least three years. Past volunteer work with youth organizations is also checked as is the general background check and driving record.
Step 4
The in-house lawyer reviews all the interview files and the documents. He'll also review social media.
"Very few of those that apply are considered unacceptable to work with a child," said consultant Mark Garvin, a 10-year enrollment process veteran. "Out of all of those who have applied, mostly the ones who are rejected are because we make a judgment about how conducive their current life and obligations are to this fairly unique and intensive volunteer program.
"Our experiences have shown us that people who have a demonstrated record of creating enduring and positive relationships in their life with family, at work, at school and friendships are almost always capable of creating a successful mentoring relationship with a child, given an appropriate amount of free time and lack of competing priorities."
About 10 percent of applicants are turned down, mostly because of life challenges such as a recent divorce or marriage, a new job, a baby on the way or recently relocating to the area. Some are asked to reapply once life settles down.
Stability is crucial.
"Any match that lasts less than a year is actually more harmful for a child than it is beneficial," Yaney said. "A lot of kids coming into our program have been disappointed by adults in their lives and having consistency and showing up for the child are two of the biggest things we stress. If you can do that at this time in your life, then this is the opportunity for you."
Commitment is required because sometimes it can take a year for the Little to open up and feel comfortable relating to the Big.
When a volunteer is considered a prospective Big, the search begins for a prospective Little who fits their schedule and interests. Once that happens, they are assigned to a Match Support Specialist and that's where 25-year BBBS veteran Cindy Schreiber or the experienced Jassmine Moreno sets up the introduction meeting.
"Everybody has something to offer, and with these kids, you are not there to fix or change them, you're there to add value," Schreiber said. "They are not a project that you fix, they are somebody you walk side-by-side with."
Step 5
Once a Big is approved, Match Support Specialists speak frequently with Bigs and Littles and their family members to assess things. A Match Support Specialist also provides encouragement and monitors activities and suggests options Bigs can try.
The entire five-step process usually takes six-to-eight weeks, sometimes even a little longer to find a Little who matches up with you.
"The best part of it is talking to the kids and hearing their excitement or talking to the Bigs when they say they `…didn't think they were going to get anything out of it, but I've gotten so much more than what I thought I would,'" Schreiber said. "Then there's that little light bulb that goes off and you can see the movement and the change, because it doesn't happen all at once, it happens over time."
Still hesitating? Well, remember that during a typical year about 450 people go through the process, and consider there are 500 Littles waiting to meet their Big Brother, Big Sister or Big Couple.
We need volunteers like you, and you have the power to show a child a positive life. We hope you sign up today. So do they.
If you'd like to find out more about being involved with Big Brothers Big Sisters of Northeast Indiana as a potential Big, volunteer or donor, call 260-456-1600 or go to bbbsnei.org.