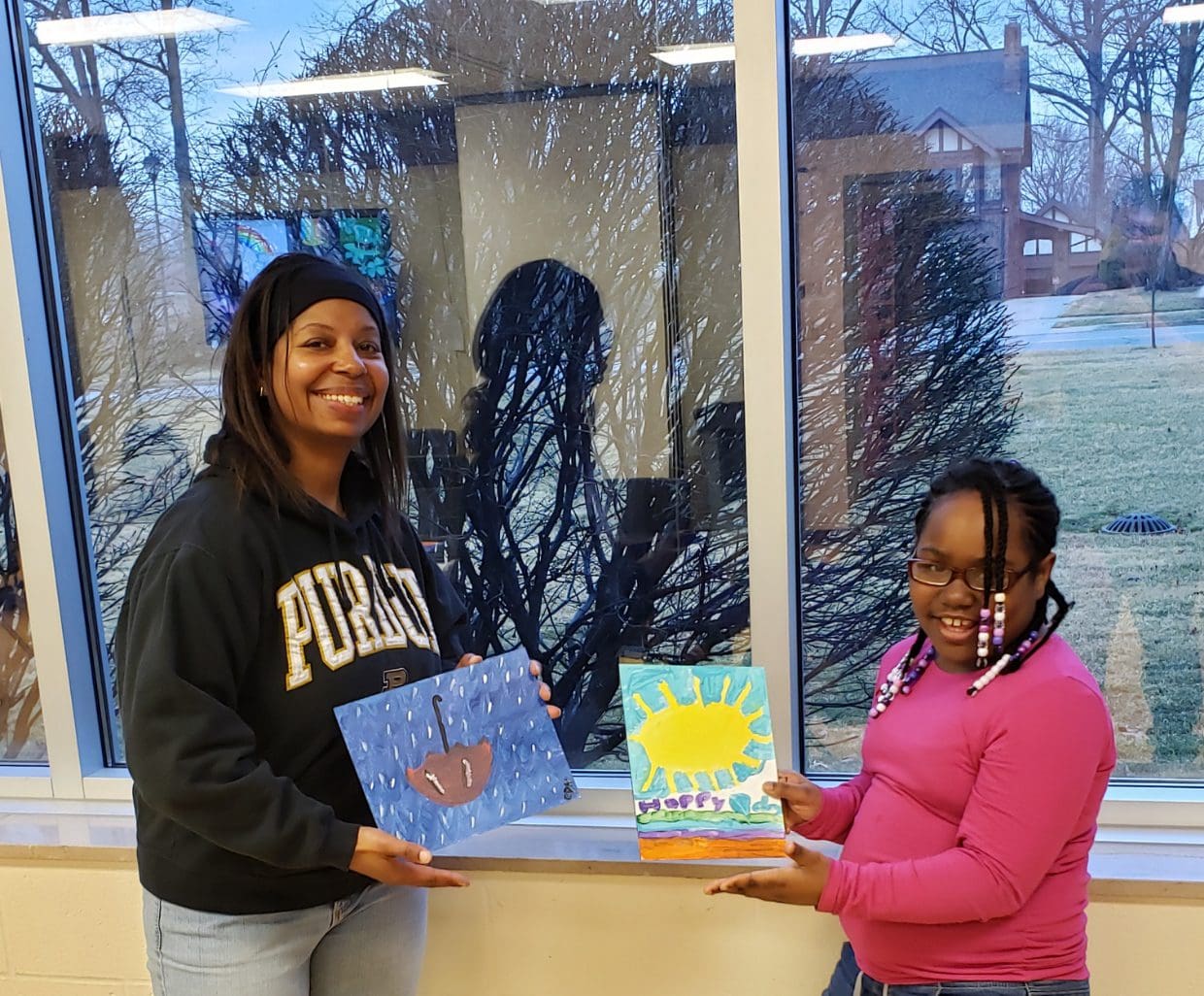 Charita Niedermeyer has been a Big Sister so long, she remembers first getting interested in the process while attending a Fort Wayne Wizards game at Memorial Stadium. The stadium was demolished in 2009 after the Wizards moved downtown into Parkview Field and became the TinCaps.
"I always thought it was a cool program and that maybe I'd do that one day," Niedermeyer said. "My mom has a good friend who was a Big Sister for many, many years so I talked to them."
The details are a little hazy, but Niedermeyer's commitment to her Little Sisters through Big Brothers Big Sisters of Northeast Indiana is laser sharp. She's had four Little Sisters and loves them all.
When asked how she'd try convincing others to become Bigs, Niedermeyer said, "The reason why I do it and you should do it, too, is for the kids. Having that relationship with a kid and hopefully inspiring them in a positive way, it's a great way for people to be a positive role model. It's a way for kids to look up to somebody besides celebrities and give kids some normalcy. Some kids need normalcy and a healthy structure system growing up, and this is a chance for you as a Big to guide them."
Sure, that sounds straightforward and relatively easy, but how do you actually do it?
"I just wing it," she said with a laugh.
OK, so it's not exactly that easy. So what has she learned from being a Big Sister?
"To me, it's more about the experience of being matched with somebody who keeps me young. I have no kids, just me, hubby, my dogs and some fish. The joy I get out of it keeps me young and keeps me in the know as far as what's going on from a young person's standpoint. But I hope at the same time they are looking at me and learning from a grown person's standpoint from someone besides their parent.
"I try to open up my Littles to a whole different world. Explore different interests, talk to them about their goals, base some activities off of their goals as well as educational/learning experiences, but you must also have fun and do fun things, especially activities that may be totally new or `foreign' to your Little."
On that, she's an expert. Though she grew up in Gary and moved here in the eighth grade, Niedermeyer had her own eyes opening to a different world when she met her husband Andrew – the outdoors world.
"I got hooked and that's all I know now," she said. "I love hunting and fishing and conservation and being an environmentalist."
And she explains that all to her Littles and takes them fishing, often with Andrew and his Little. They also help her when she runs events for Women in the Outdoors through the National Wild Turkey Federation.
She's been hosting those kind of events for years, but she stands out for more than her passion and commitment. Though she's finding more African-Americans who are interested in her hobbies, she's still one of the few, especially among women.
"It's not a rarity to find plenty of African-American outdoorsmen in the southern United States. The majority of the ones you find here in the Midwest or North are ones who participated down in the South, or their parents or grandparents hunted. Being a woman hunter on top of that? It's still quite rare these days, and even more of a rarity being a black outdoorswoman! Whenever I run across like-minded individuals, I try to form a connection with them right away!"
And then she laughed.
That attitude is similar to how she reacts to the Littles she helps guide because she holds onto them pretty close, too.
"We all complain and say pray for the next generation, but hey, why not do something about it? If we can get involved, maybe we won't have to worry so much about the next generation growing up. Some of these kids need direction and a positive path to follow. Show them what you do, whether it's your job or your hobbies. All of my Little Sisters know what I do for work, as well as my hobbies and interests. Me and my Little Sister even discussed what we would do if we ever won the lottery. You get to open up a kid's mind and expose them to things they've never seen or imagined."
Little Sister Lai'La, 10, loves to fish. She used to fish with her grandfather, so her Big Sister shared that common interest, and took her out a few times last year.
"That was fun," Lai'La said. "We went on a boat and caught a big bass. Charita is really nice, funny and kind. She's helpful and she loves to do fun things."
That's one way to find some more African-American outdoors enthusiast – by helping create them.
"That's the whole point," Charita said. "Expose them to things that they might not necessarily be exposed to at home. That's why I'm still here doing the mentoring thing with this great organization to this day."