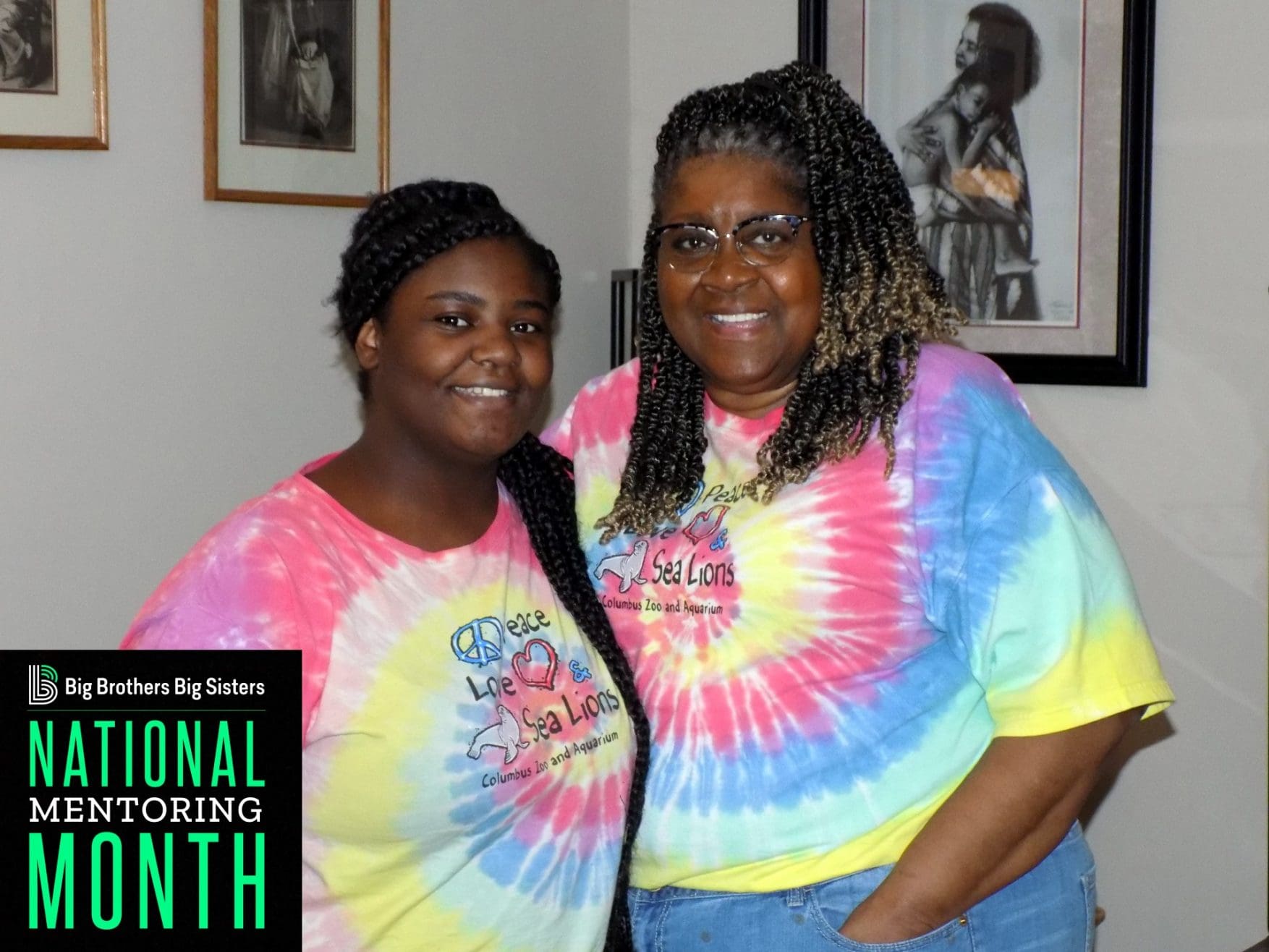 It seems there's quite a competition going on between Big Sister Donna and Little Sister Markita. Donna is hoping Markita continues to show a little more gradual maturity, and Markita is trying to get Donna to act with a little more youthful enthusiasm. Donna is almost 70 and Markita is 15, but each has had a tremendous impact upon the other.
"I've been trying to get her out of her shell, and she's been trying to get me out of mine," Markita said with a laugh. "We've both into different things, and we're both trying to do different stuff together."
It's basically become a contest to try getting the other to try something completely new. You'd think maybe Donna would have the advantage because of a lifetime of experiences, but Markita is holding her own quite ably.
Some of the things Donna has convinced Markita to try for the first time: visiting a pumpkin patch, attending the Grabill Country Fair, trying to find a way through a corn maze, learning how to dance, taking swimming lessons, visiting a college dorm, staying in a fancy hotel, volunteering at an elementary school and wearing dresses.
"I was kind of shy to wear them because I don't usually," Markita said. "I usually just wear jeans and a shirt."
But she looked stunning in a dress, according to Donna.
Oh, she also got Markita to try potato soup and some different pizza toppings. She also introduced the South Side sophomore to making crafts and baking Christmas cookies.
Not to be outdone, Markita is getting Donna to try some new things as well. They traveled to the Jam Band session in Indianapolis, she got Donna bowling again and then things got serious. When Donna signed Markita up for swimming lessons, Markita made Donna get in, too!
"It was hilarious," Donna said. "It worked, and now I do water Zumba, and she learned to swim out of it. I had a great time, 69 years old and out there trying to learn to swim. I got good use of the sauna and the hot tub so I can't even be mad."
When they went to the dance studio, Markita taught Donna some hip-hop moves. She also introduced Donna to some Korean boy bands ("I hate to say it, but I love them!") and convinced her to tag along to a scary movie. Her next goal for Donna? Singing lessons!
"I'm just a natural entertainer," Markita said. "I know how to communicate with people, and I know what I like."
Markita's giggles as she describes these upcoming ideas are delicious! She has certainly obliterated any shell she had left to bust out of.
There have been all kinds of adventures, and a few that had to be postponed because of the pandemic. Donna makes a deal with her great-grandchildren that if they make the honor roll for two years consecutively, they get to go on a four-day cruise. This year Markita also qualified. The trip had to be pushed off, but Donna said it will happen.
Markita has also gotten Donna to try zoom conferencing, which has been big lately because Donna recently underwent foot surgery, and Markita loves to frequently check up on her friend. When she recovers, their next expedition might be getting on two bikes to ride around the city this spring.
"She's actually like a part of my family," Markita said. "She's young at heart and has seen some different sides of me come out. She has really improved my life."
There's a purpose to all of this. Donna is pushing Markita to consider college. She believes it's an obtainable goal.
"She is just the sweetest child," Donna said. "She doesn't want a lot, just the little I give her, and she's very, very appreciative of it."
Markita's big goal for Donna? To someday try ziplining or maybe skydiving. She's really aiming high!
If you'd like to find out more about being involved with Big Brothers Big Sisters of Northeast Indiana as a potential Big, volunteer, or donor, call 260-456-1600.
---