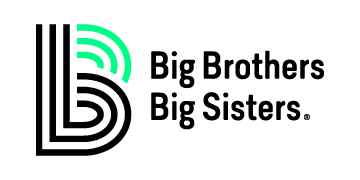 Little Brother Connor and Big Couple Phil & Lisa
---
"We enjoy being with Little Brother Connor. He is creative and more artistic – when he laughs it is contagious!" – Big Couple Phil & Lisa
---
As a kid, Connor grew up in a single mother home. He was very shy and did not have many friends, often having difficulty concentrating on tasks at school. His mother enrolled him with Big Brothers Big Sisters in hopes that he would find a Big who could guide and direct him to manhood while being a positive influence for him.
When Connor was first matched with Phil and Lisa in 2014, he took a long time to warm up to them enough to openly talk. Even still, Phil and Lisa were patient, waiting for Connor to open up in his own time. Despite the slow start, Phil and Lisa remained committed to Connor and they found unique ways to encourage him. For one, Lisa would ask him to teach her whatever math he was learning in school at the time. In doing so, Connor came to learn math better and thoroughly enjoyed being able to teach Lisa something. This activity together helped open the communication between Connor, Phil, and Lisa.
Through their time together, Connor has grown extremely close to Phil and Lisa both as a pair and individually. Connor did not grow up with a consistent father figure and was frequently let down with empty promises. Now, Phil has begun filling that gap in Connor's life, becoming a very strong role model for him and spending many outings talking to him about responding to bullies and standing up for himself. Lisa has become a huge advocate for Connor's academic growth and has been instrumental in keeping the Match meeting consistently since Phil frequently travels for work.
Phil and Lisa have said before, "We enjoy being with Connor. He is creative and artistic – when he laughs it is contagious! We like hanging out with him. He is a good kid and he has made so many improvements since we started getting together."
As Connor has grown, he is becoming a mature, more confident teen. To show Connor that he did not have to be perfect, Phil and Lisa have begun openly sharing their faults and fears. By doing this, they encouraged Connor to be open about his own faults and to simply continue to do his best. Through this process, Phil and Lisa showed Connor that it's okay to make mistakes and that mistakes are not the end of the world, but a challenge to overcome. Connor has found this lesson incredibly encouraging as he got off to a rocky start in middle school and has been working hard to get back on track.
Over the years, Connor has undergone difficult times with his health and academics but Phil and Lisa have always found a new rhythm to fit whatever season of life they are all in. They even continue to get together now that Connor has moved further away.
According to Connor, "They're my real Big Brother and Big Sister. They're nice. They listen and are nonjudgmental." In the last year, Connor has truly come to understand that Phil and Lisa are not going anywhere – they're here to stay and support him. Having fully realized this, Connor has embraced them more than before and the Match has developed an even stronger bond.
Recently, his mother commented "Phil and Lisa are really supportive of Connor. They've helped him with school projects. They listen to him about the things he likes and encourage him to develop those interests. They also offer him activities that I might not be able to offer him otherwise. They're like family."
---