---
---
2019 Big Brother of the Year: Andy O'Shaughnessy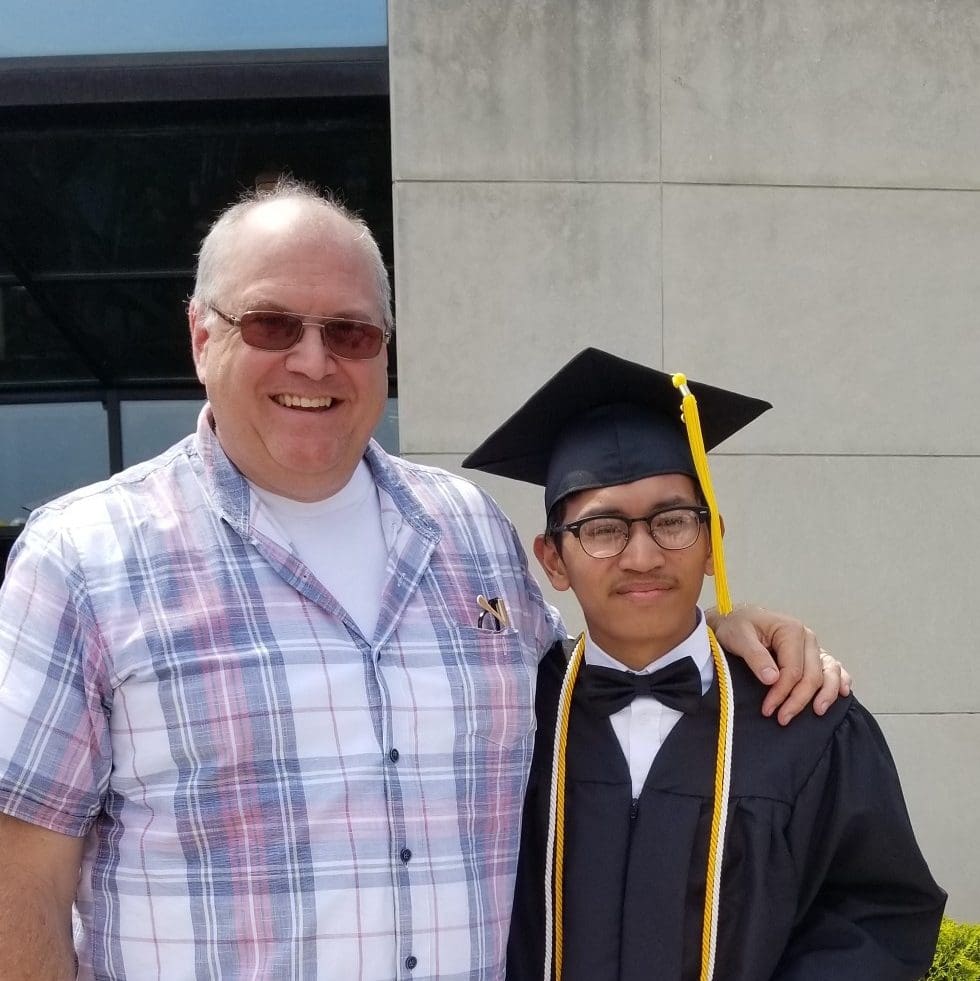 Originally matched when Jobe was in 10th grade, Jobe immediately liked Andy. In the years to follow, the pair regularly got together to talk about life, the future, and making difficult decisions. Jobe has truly valued their conversations together and the advice he has gained from them. With time, Andy has become a solid presence in Jobe's life, teaching him valuable life skills and supporting Jobe as he pursued his passions.
Now, Jobe has just finished his sophomore year at IUPUI majoring in psychology with a minor in American Sign Language and Special Education and is seriously considering pursing a master's degree. Even from afar, Andy has provided support and encouragement throughout this transition.
Jobe has shared the impact of Andy and BBBS saying, "Looking back now, joining this program has completely changed my life. I am so grateful for all that this community and my Big Brother has done for me."
To conclude, A Big Brother since the 1980s, Andy has a rich history of serving the BBBS mission in any and every way possible. He has truly impacted countless lives over the years and continues to do so for years to come. An all-around champion for youth, a leader, advisor, and advocate, we are proud to recognize Andy as Big Brother of the Year.
Congratulations Andy!
---
2019 Big Sister of the Year: Irene Walters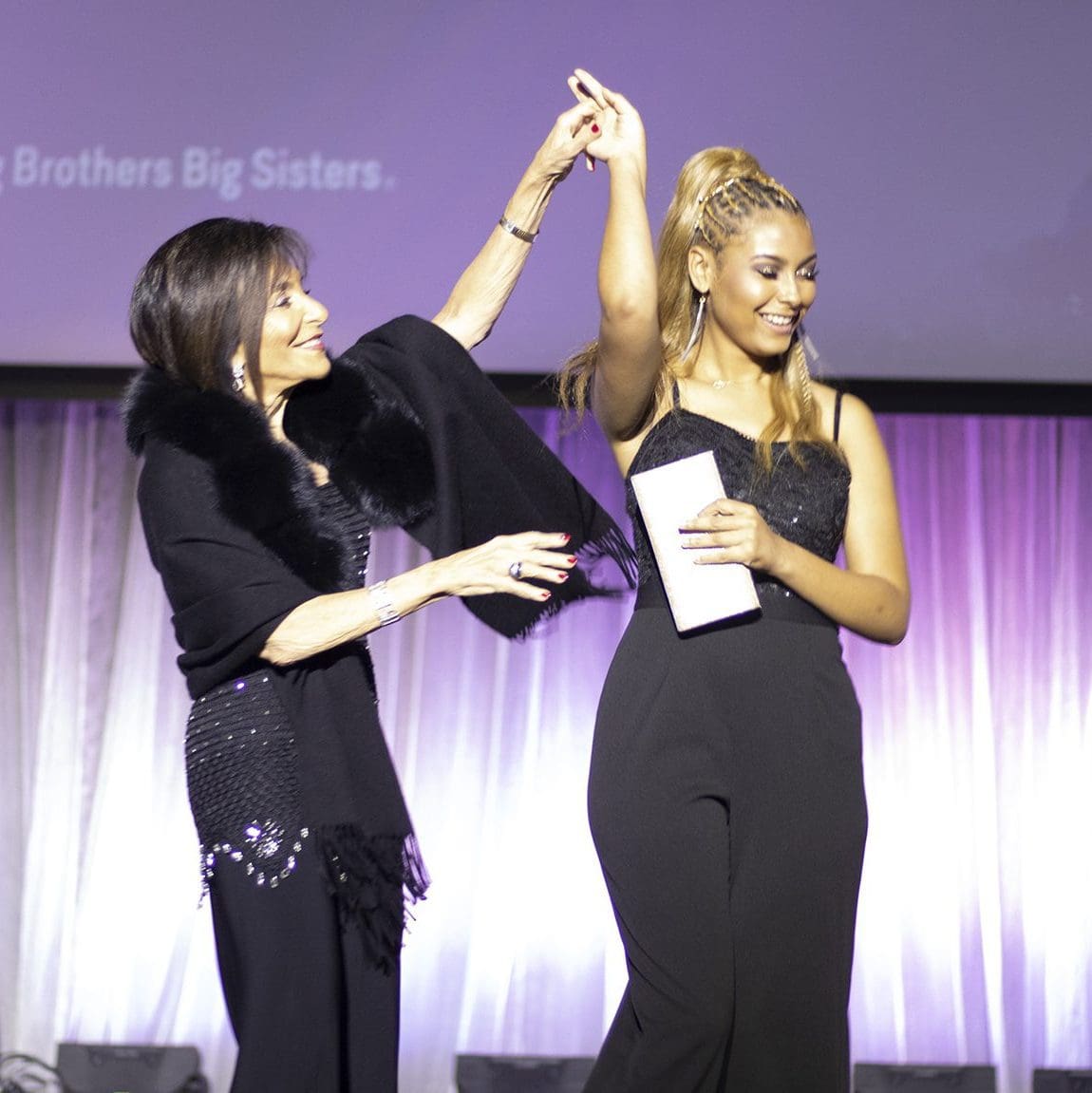 For almost 10 years, Big Sister Irene has been matched with Little Sister Sidneya. These two have an incredibly long & beautiful history together first meeting as School Buddies before becoming Community Based and then entering the Big Futures Program. Irene has remained beside Sidneya to encourage and support her all the way from a shy 2nd grader to a strong, confident young woman. Irene has persistently reminded Sidneya of her potential and encouraged her to dream bigger, to follow through, and to work hard to achieve her goals. Following this encouragement, Sineya got a job during high school, graduated while working part time, and continued on to attend university.
As a result, Little Sister Sidneya describes Irene saying, "Irene is so intelligent, hardworking, and wise. She's always helping out in the community and I always feel like she has something to add to the world. She's been such an inspiration to me. She is always there for me, taking an interest in my life."
From helped with recruitment efforts to speaking on behalf of the agency, Irene effectively and perseveringly champions the Big Brothers Big Sisters' mission as a true defender of potential.
Congratulations Irene!
---
2019 Big Couple of the Year: Andrew & Charita Niedermeyer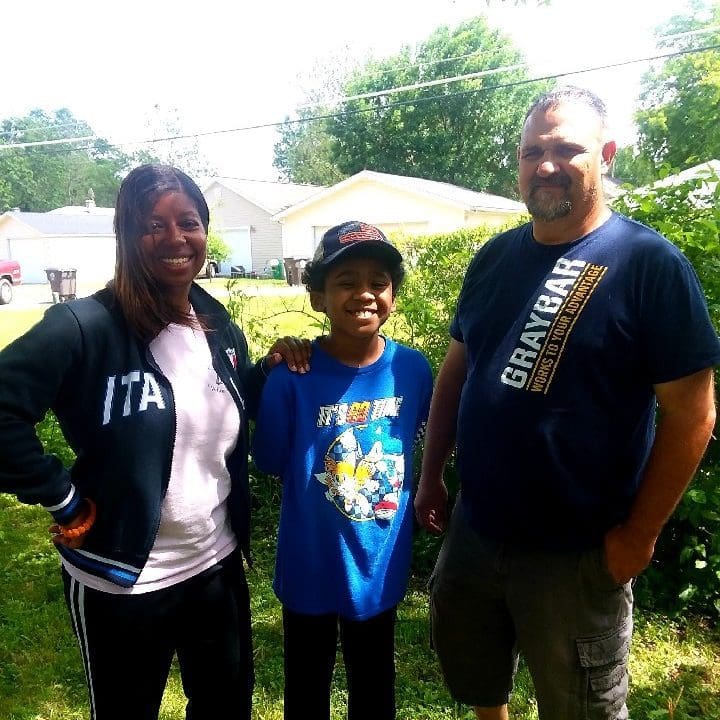 Big Couple Andrew & Charita have been matched with Little Brother Shayne for three years. Since their first outing, Little Brother Shayne immediately liked his Big Couple. With consistent outings of dinners, movie nights, fishing, or getting ice cream, Andrew and Charita built a strong relationship with Shayne who opened up to them in time. Andrew and Charita have remained very attentive to Shayne, seeking guidance from his mother or Big Brothers Big Sisters to support him as best as possible. Through intentional one-on-one conversations about maturing, managing emotions, and persevering, Andrew & Charita have seen beautiful moments of growth in Shayne.
Little Brother Shayne puts it this way, "I like Andrew and Charita. They're fun and they're really nice people. They care about me a lot."
Passionate about our mission, Andrew and Charita have also helped with recruitment campaigns, particularly for minority individuals. The pair have blessed many with their compassion, dedication, and intentionality.
Congratulations Andrew & Charita!
---
2019 School Buddy of the Year: Matt Stout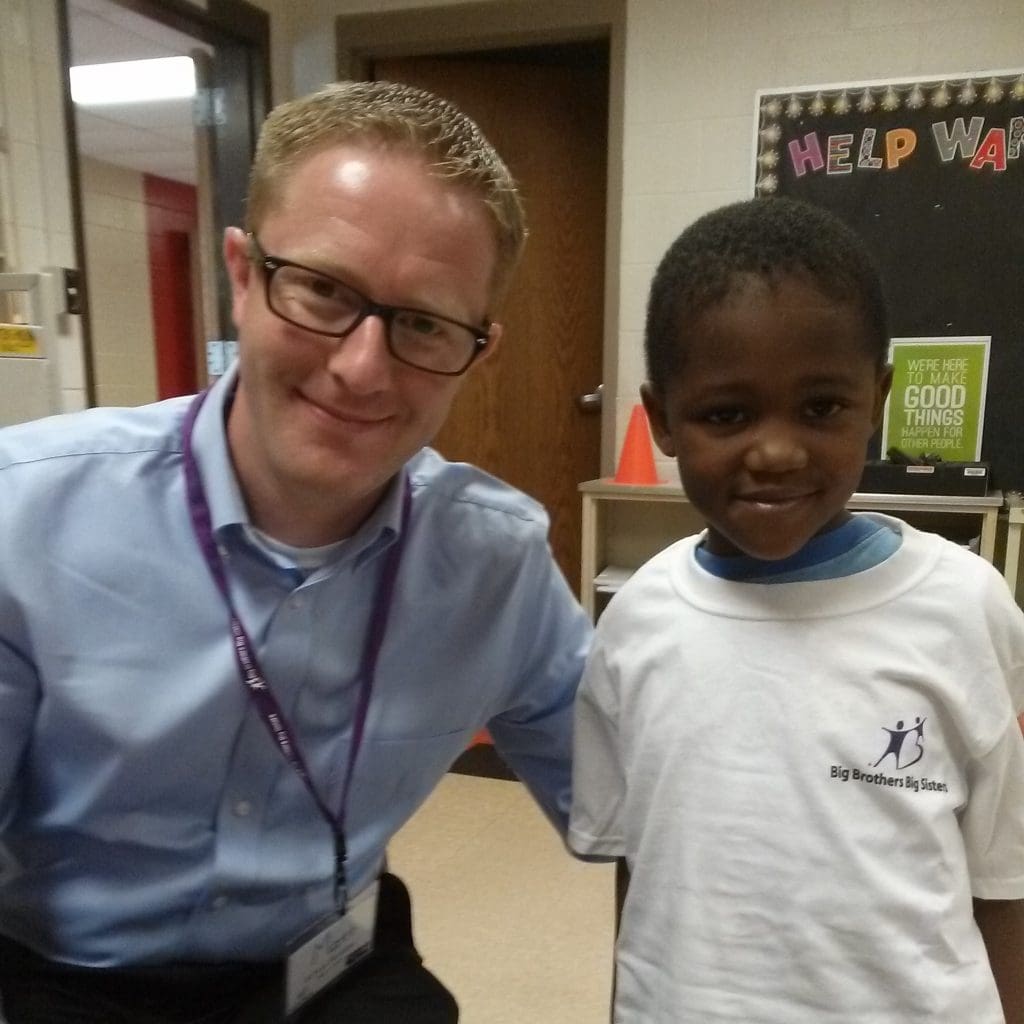 Big Brother Matt has been matched with Little Brother Maki for nearly five years. Matt and Maki instantly connected. Over their lunches together, they have enjoyed reading to each other, playing board games, or working through challenging schoolwork. Through their weekly time together, Matt intentionally encourages literacy and educational growth for Maki, even working with his teacher to put together an incentive program. Over the years, Matt has had many conversations with Maki about learning to process his emotions in constructive ways – and the growth is noticeable.
According to Maki, "I like spending time with Matt. The best thing is that he's funny and I like that he always asks me about my day. He's easy to talk to and I know he cares about me."
With a passion for defending youth potential, Matt leads by example. Maki is not the only one who has benefitted from Matt's care, dedication, and intentionality. As board president and part of the Real Men Read program, Matt has empowered countless youth in our community.
Congratulations, Matt!
---
2019 Real Men Reader of the Year: Cory Dietz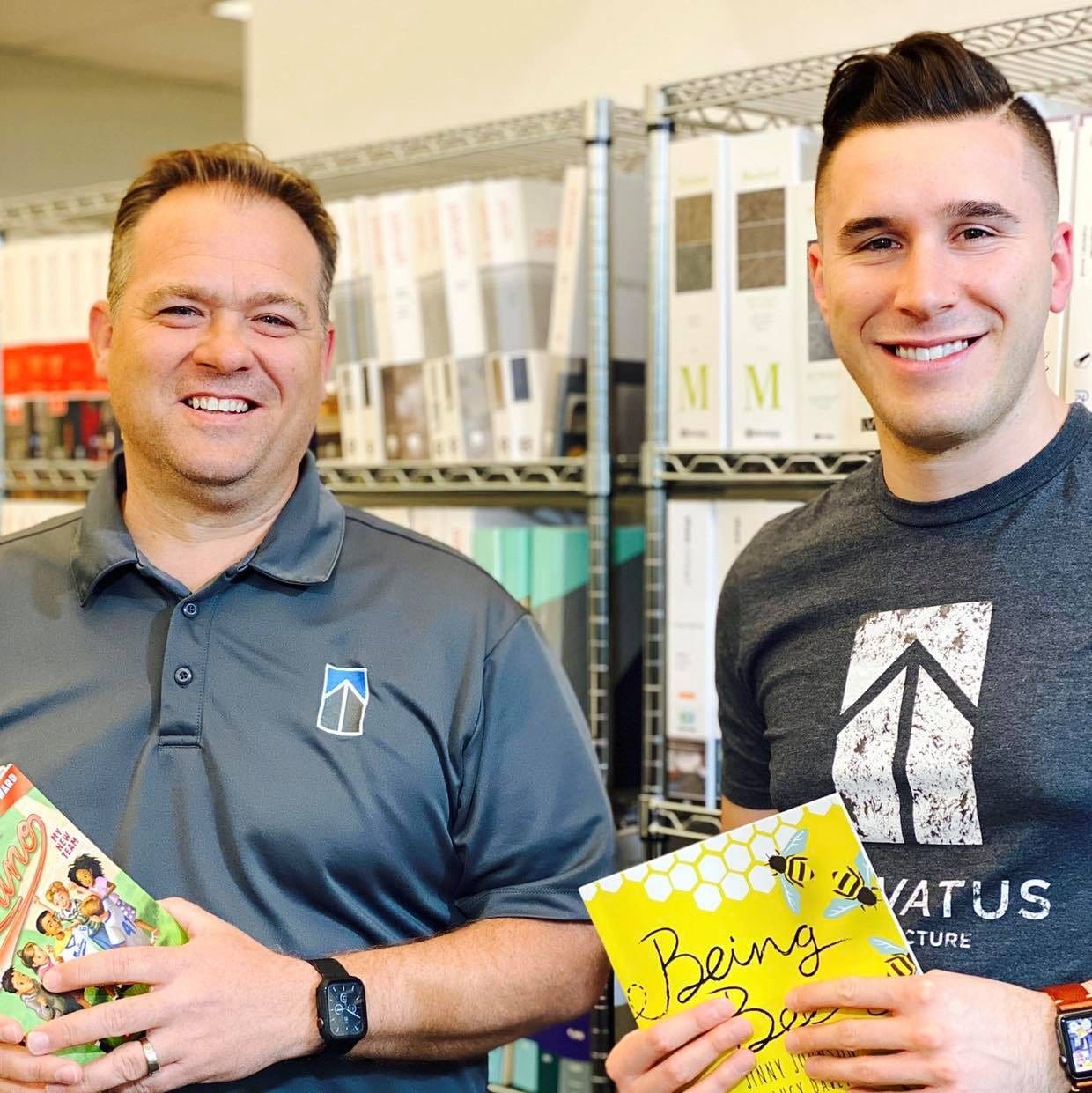 Cory's dedication to his classroom and to the Real Men Read program is inspirational. He has been reading for almost 10 years and continually goes above & beyond for the kids in his classroom. To keep students engaged & reading outside the classroom, Cory started a summer reading program with prizes for the students who meet their reading goals. During virtual classes this spring, Cory videotaped himself reading the remaining chapters to share with the students.
According to his teacher, "I am just so thankful to have someone so committed to our kids!!" She shared that Cory visits the combined 1st to 3rd grade classroom every single month, never missing a visit.
Cory has impacted hundreds of students through his long-term involvement in the Real Men Read Program, empowering youth to reach their potential in the classroom and in life.
Congratulations Cory!