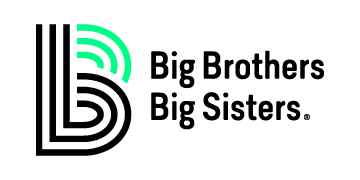 Little Brother Brandon & Big Brother Mike
---
"I am so thankful that Brandon has his Big Brother Mike. They are the perfect match. They are like two peas in a pod." – Little Brother Brandon's Mother
---
In 2007 at the age of eight, Brandon was diagnosed with lymphoma, a type of cancer. With doctor's appointments and treatments, Brandon was frequently in and out of the hospital, often missing many days of school. When he was at school, Brandon often lacked the motivation to work hard, even though he showed the capability for good grades. Amidst this time, Brandon's mother signed him up for the School Buddy program with Big Brothers Big Sisters. She hoped that Brandon would find someone to take an active interest in teaching him what it truly means to be a man and to give him a solid friendship throughout the health challenges.
In 2008, Brandon met his Big Brother, Mike. As part of the School Buddy program, Brandon and Mike started having weekly lunches together. Throughout his journey of treatment and recovery, Brandon found great comfort in Mike's consistent friendship. When Brandon entered remission, he struggled to adjust to his new normal and appreciated Mike's encouragement. At the time, Mike commented, "Brandon needs someone to hang out with right now. I believe that our friendship will turn into a great relationship."
And it has.
Mike and Brandon continued to have lunch together every week for over five years. When Brandon finished elementary school, he realized that he didn't want any other Big Brother except Mike so the pair transitioned into the Community-Based program and began having outings together. Mike wanted to expose Brandon to new experiences, beyond Brandon's normal video games, so they two have done many different things together – water parks, horseback riding, laser tag, IMAX movies, yoga, a welding workshop, and volunteering at Lutheran Children's hospital, to name a few. Most of their outings involve eating together. Brandon jokes, "it's the biggest thing we have in common." Of all restaurants, they've decided that Cracker Barrel is their favorite.
Through their time together, Mike actively invested in Brandon. He helped Brandon gain confidence and become more respectful to others. Knowing that Brandon struggled to find motivation for school, Mike continually encouraged him to put in the effort and dream bigger.
When Brandon graduated in 2018, they all celebrated. Brandon's mom said, "It was awesome having Mike at Brandon's graduation ceremony. I was so happy to have Mike there because he has played a huge role in Brandon's life." After his graduation, Brandon has taken a gap year and now hopes to start at Ivy Tech this fall majoring in computer programming.
Over their decade together, Mike and Brandon have continued to get together regularly and Brandon has really grown into himself. He now has quite the sense of humor that greatly resembles Mike's humor, although Mike jokes that this might not be a good thing. Regardless, Mike has been a positive role model to help Brandon grow into a confident, mature young man. They've developed a deep, rich, and rewarding friendship over their time together – both have enjoyed having a new friend for life.
According to Brandon, "It's just been cool to be able to do these things with Mike that I probably would've never been able to do if I wasn't matched with him. It definitely doesn't feel like it has been over 10 years, and it's cool to have him tell me how I was as a kid when I don't really even remember things myself. We just joke and laugh together."
Mike feels similarly, saying, "We offer each other different perspectives. I work a lot, and he gives me someone else to care about and focus on besides work."
While both Mike and Brandon are men of few words, the biggest supporter of their match, Brandon's Mom, cannot say enough about the impact Mike has had on Brandon. She says, "Mike and Brandon will never say sweet things about each other, but I'm very thankful. Mike and Brandon have a better relationship than Brandon has with his own father. I think that without Mike in Brandon's life, he wouldn't have become the respectful kid that he is today. I definitely think that Brandon is a gentleman and will know how to treat a woman someday because of the character he has seen from Mike."
She continued on, saying, "Mike is a big influence in Brandon's life, and has been since day one when he became Brandon's lunch buddy. I can't believe how long they've been together – It's basically forever, minus the first few years – and Mike has always been committed to Brandon, even now. Brandon enjoys going to outings with Mike, and he always has such a good time with everything that they do. I feel blessed that Brandon and Mike have been matched. They are like two peas in a pod. Brandon looks up to Mike. He thinks the world of Mike and really respects what he says. Brandon is always interested in what he and Mike talk about or do. They're the perfect pair."
"Mike has been a real positive influence on Brandon," Brandon's mother said recently. "He provides such a positive example of what it means to be a stand-up man in this world and he is a father presence that Brandon can look up to. Mike has such a big heart. There is no way there can be any more amazing Big Brothers out there quite like Mike. I will be forever grateful for the role that Mike has played in Brandon's life, and all of our lives'. So for all of that, I want to just thank Mike for being a big part of Brandon's life."
---
Are you interested in becoming a Defender of Potential like Big Brother Mike? Click on the links below to get involved with Big Brothers Big Sisters today!