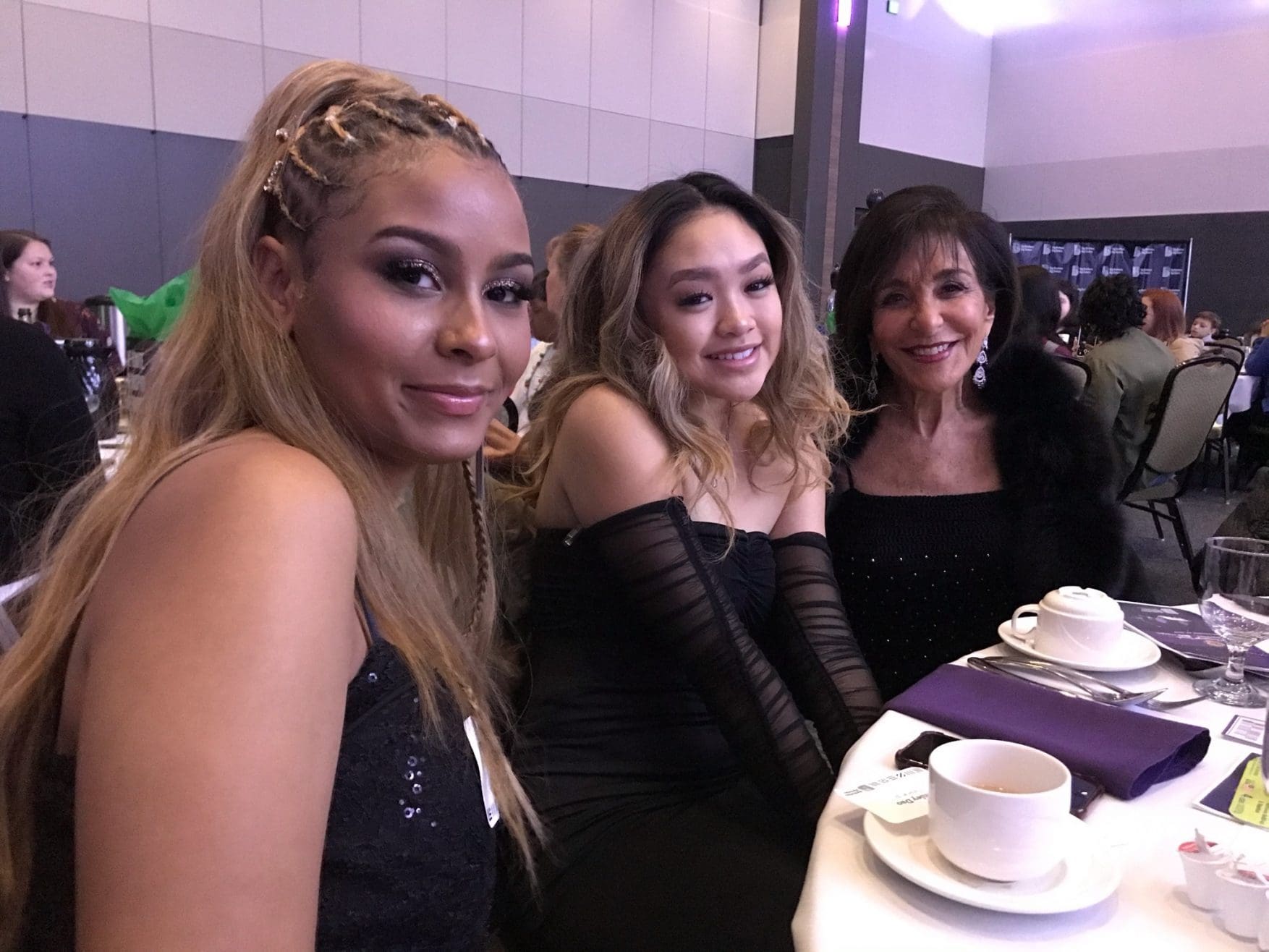 Little Sister Sidneya and Big Sister Irene
---
"Sidneya and I have been together since 2nd grade since she and I were part of the Lunch Buddy program before we were officially matched. I developed such a bond with her during that time that I didn't want to let her go. Now she's become part of our family." –Big Sister Irene
---
As a kid, Little Sister Sidneya was always very creative, and smart. She has consistently had a strong academic performance, for years being on honor roll or high honor roll and always got along with her teachers and classmates. At home, Sidneya lived with her Mom and two siblings. In 2011, Sidneya's mother signed her up for Big Brothers Big Sisters, where she was matched with Big Sister Irene. The two had an instant spark and have been together ever since.
Throughout the years, Irene and Sidneya have spent their outings exploring creative or artistic pursuits like painting, drawing, fashion, or whatever other art interested Sidneya at the time. They frequently go to the movies together or just simply get a meal together. Until Sidneya graduated in 2018, she and Irene got together consistently a few times a months. Since her graduation, their rhythm has changed to fit Sidneya's new stage of life.
Across every stage of this journey, Irene has remained beside Sidneya to encourage her, challenge her, and support her. According to Sidneya, "Irene so intelligent and hard working. She's always helping out in the community and I always feel like she has something to add to the world. She's been such an inspiration to me."
Beyond the inspiring dedication of this Match, the most profound achievement for Irene and Sidneya has come in Sidneya's decisions to begin working and to attend university. With this new change in life came new challenges, and nobody was more supportive than Irene. Irene repeatedly and persistently reminded Sidneya of her potential and encouraged her to dream bigger, to follow through, and to work hard to achieve her goals. Sidneya chose to attend Indiana Tech to study radiology.
Besides being a long term Big, Irene has been a major advocate for BBBS' mission for years. She has championed recruitment efforts both in her workplace and in the broader community. On multiple occasions, Irene has made public appearances or done interviews on behalf of the agency. Every time, she speaks enthusiastically about her experience as a Big while competently and actively promoting the agency's one-on-one mentoring model. Irene has truly shown herself as a defender of potential – both that of her Little and so many other children.
When recently asked about her relationship with Sidneya,
---
Are you interested in becoming a Defender of Potential like Irene? Click on the links below to get involved with Big Brothers Big Sisters today!