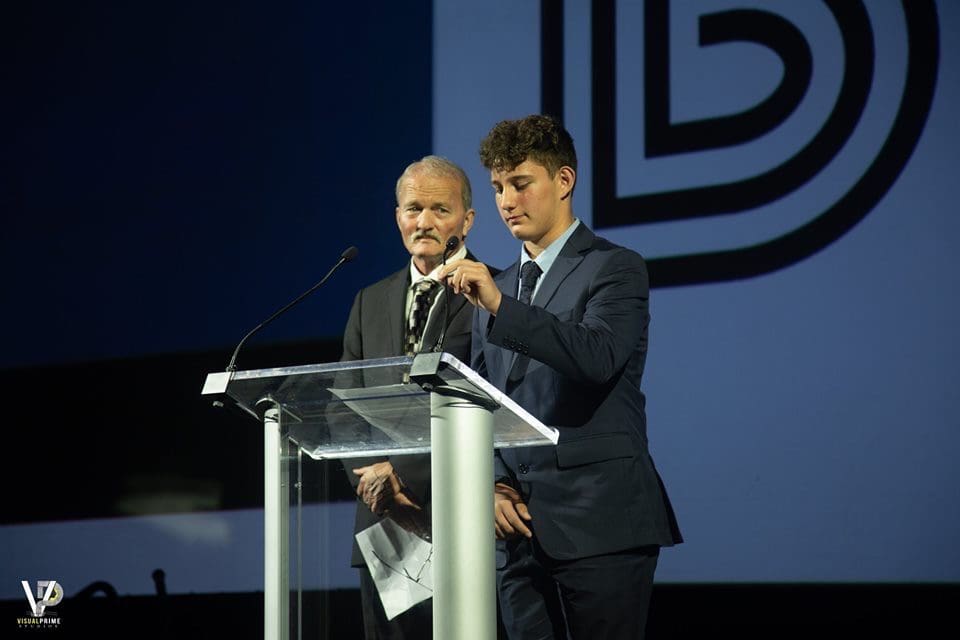 "Terry is more of a father figure than a Big Brother. He helped me when my mom passed away and he's my family. His home feels like a second home to me." -Little Brother Carson
---
As a child, Little Brother Carson was a very good-natured and respectful young man. He maintained outstanding performance in school, consistently making the Honor Roll. From a young age, Carson adored sports. He especially liked football. In 5th grade, Carson's mother enrolled him with BBBS in hopes of finding a solid, dependable male role model to encourage, support, and guide Carson. She had stage-4 colon cancer and was receiving intensive treatment. She hoped that having someone willing and able to give Carson extra attention would be beneficial heading towards the future.
That's when Carson met Terry. Carson and Terry first began meeting together in the Community-Based program, and they quickly discovered their shared love of sports, specifically football. Before long, watching Sunday football games together became their routine activity. And yes, both had the same favorite team, the Green Bay Packers. Little Brother Carson remained shy and reserved at first. Terry gave him space to open up in his own time, focusing on having fun together and bonding over their shared interests.
In 2016, Carson's mother passed away after her long battle with colon cancer. Throughout this difficult time, Big Brother Terry supported Carson and his family however he could. Having lost his own mother as a teenager, Terry understood the difficulty of the grieving process and used his own experience to empathize with Carson. In the coming months, Little Brother Carson began opening up to Terry as the two continued Sunday football games and other activities together.
As Carson has continued to grow, his love for playing football has continued to grow as well. Terry supported this passion, coming to watch Carson play whenever he could. The two have also spent time together volunteering at a local homeless shelter where Big Brother Terry has volunteered. Through these visits, Carson learned many life lessons from people sharing their stories with him. From these lessons and Terry's encouragement, Little Brother Carson began thinking about his future, setting goals, and taking the first steps towards making his dreams a reality.
Above all, Big Brother Terry has done a phenomenal job in consistently supporting Carson. Despite Carson's increased busyness and changing sports schedules, the pair continued to meet multiple times a month. The impact of this consistency shows the strength of their bond. According to Carson, "Terry is more of a father figure than a Big Brother. He helped me when my mom passed away and he's my family. His home feels like a second home to me." The way that Terry has been there for Carson when the chips were down – that is the most valuable achievement of this match and it will continue to positively shape Carson's development for years to come.
Over the years, Carson and Terry have always been incredible advocates for BBBS. On multiple occasions, Little Brother Carson, Big Brother Terry, or both have spoken at events or participated in agency videos to share their Match story. Terry is on advisory councils and goes above and beyond in furthering the Big Brothers Big Sisters mission. As a result, the work put in by Terry and Carson has inspired countless people to get involved with Big Brothers Big Sisters.

Want to get Involved?
Are you interested in becoming a Defender of Potential like Big Brother Terry? Click on the links below to get involved with Big Brothers Big Sisters today!
---
Watch Their Story