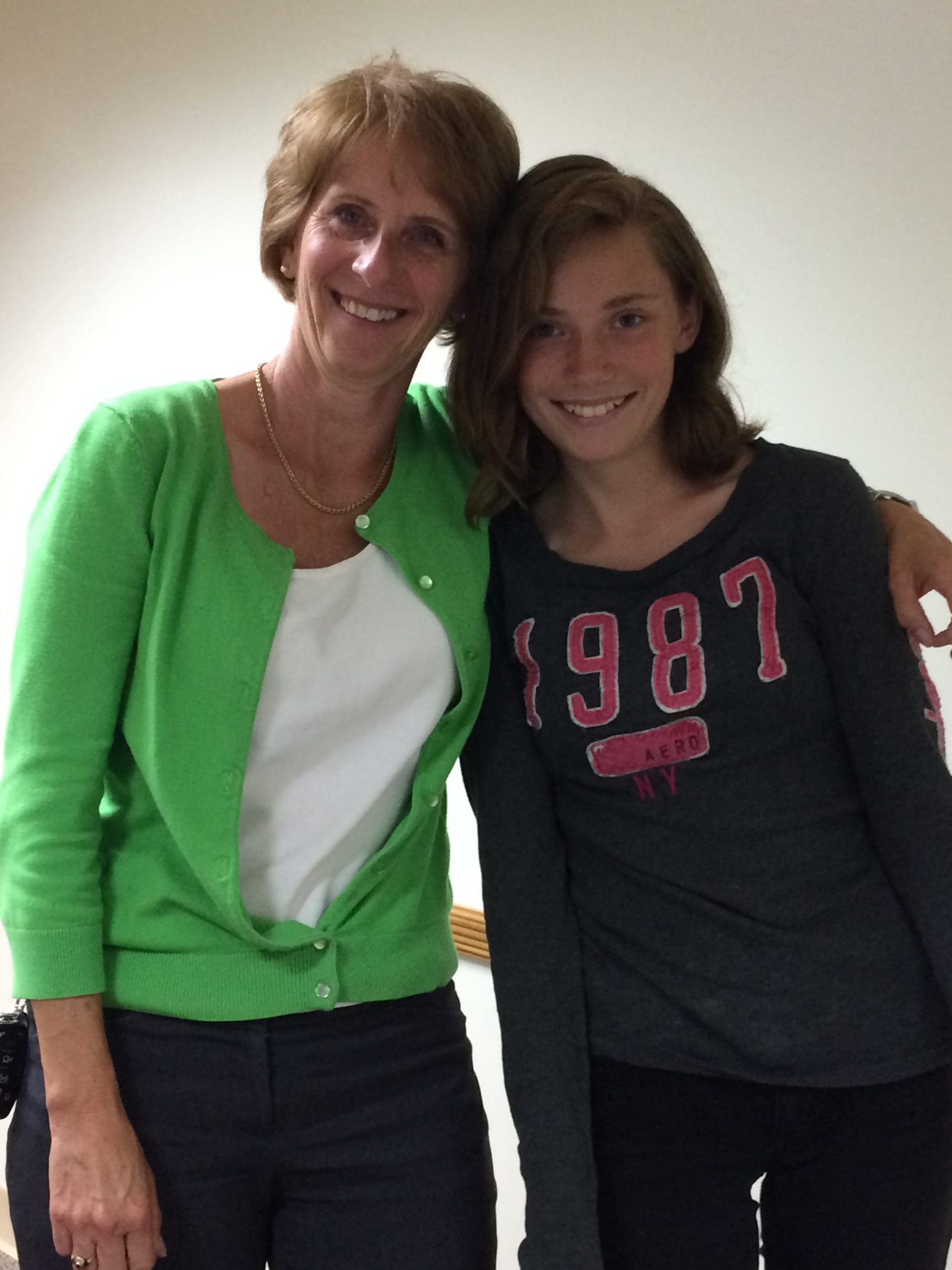 Little Sister Zandra & Big Sister Wanda
---
"[Wanda] is someone I can talk to and trust and someone who believes in me and listens to me while I talk – no matter what I say. Wanda understands me." – Little Sister Zandra
---
Little Sister Zandra grew up as a middle child in a single-parent household while her mother often worked 60-80 hour weeks. As a middle child, Zandra often felt left out or forgotten. At school, Zandra earned good grades but struggled to fit in with others. With a lack of attention at home and at school, it was a good time for a change. In 2015, Zandra's mother enrolled her in the Big Brothers Big Sisters to find someone to give Zandra devoted time. This would finally encourage her to try new things.
As a result, Wanda was the catalyst that allowed Zandra to try new things and allowed her to start to fit in.
Zandra and Wanda enjoy doing many things together and enjoy many of the same activities. Some of these activities include arts and crafts along with enjoying meals together. Big Sister Wanda continues to work with Zandra on her politeness, manners, and personal finances – all skills she lacked prior to the match. Above all, Wanda gives Zandra the ability to feel like a kid, as at home she often takes on the responsibility of taking care of the younger siblings when her mom is at work.
Throughout the match between Zandra and Wanda, Wanda continues to encourage Little Sister Zandra to strive for academic success, as Zandra has always been a strong student. Wanda has made efforts to help Zandra improve in her forgetfulness and become more responsible and organized. In transitioning to the Big Futures program, Wanda has continued to emphasize this need for academic success. Now, Little Sister Zandra is on track to graduate – she's even ahead on her high school credits! After high school, she wants to attend a college to become a veterinarian.
Some Match Accomplishments
The true accomplishment of the Match is the deep and devoted bond between Big Sister Wanda and Little Sister Zandra. They have remained constant friends through difficult situations in Zandra's home life. "We enjoy being together, as many of the same things, and have fun together," stated Wanda. Little Sister Zandra felt very similar, she said that Wanda "is someone I can talk to and trust and someone who believes in me and listens to me while I talk – no matter what I say, Wanda understands me – and I didn't expect that. I thought she would just take me places and help me out in life but Wanda is like the big sister I never had. She allows me to get away from my crazy life once a week."
Above all, this match between Big Sister Wanda and Little Sister Zandra will undoubtedly be a lifelong relationship. Similarly, Wanda has continued to be a tremendous advocate for Big Brothers Big Sisters as she has been able to fulfill their mission. She speaks at various events and works hard to recruit more volunteers.
---
Want to get involved?
Are you interested in becoming a Defender of Potential like Big Sister Wanda? Click on the links below to get involved with Big Brothers Big Sisters today!