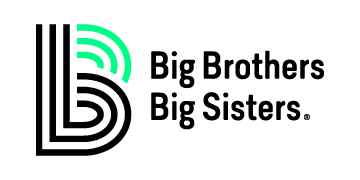 Little Brother Donnie and Big Brother Art
---
"I get as much from Donnie as he gets from me." – Art
Growing up in a tough circumstances and a single-parent household, Little Brother Donnie was growing up without a consistent male role model. This lack of guidance in Donnie's life resulted in issues at school and a need for a positive outlet. Recognizing the vacancy in her son's life, Donnie's mother signed him up for the BBBS School Buddies program, where Donnie was matched with Art.
They spent lunches together enjoying a plethora of activities and just hanging out. After their journey in the School Buddies Program ended in 2011, Art and Donnie then transitioned to the Community-based program in 2012 and have been matched ever since.
Since their evolution as a Community-Based match, Donnie and Art's relationship has blossomed into what will be, without a doubt, a lifelong friendship. As a match, Art and Donnie enjoy a wide array of activities. These can range from playing laser tag to being outdoorsmen. They thoroughly enjoy hunting and fishing. The two try to meet bi-weekly, which can be a commitment given Donnie's extra-curricular schedule. This variety of activities has brought the two even closer together and Art has been a pillar for Donnie to consistently rely on.
In his earlier years, Donnie had a rocky home life. His father was not a consistent presence, and that lack of a male role-model would be an emotional burden for any child. Donnie wasn't exempt from this and these experiences started carving a path that Donnie's mother didn't want to see for her son. She shared that the match with Art was a "prayer answered" and has filled that space in Donnie's life.
At the start of high school, Donnie struggled with inconsistent grades and had a wasn't as respectful as he could be his mother. Donnie's mother believed that these outbursts stem from the emotional burdens he carried. Art and Donnie have had several heart-to-heart talks about the actions and consequences of his behavior and emphasized respecting others. Along with this, Art has also has taken a keen interest in Donnie's future. With some guidance, Art even helped Donnie apply for the 21st Century Scholars program, to which he was accepted!
Now at 17, Donnie enjoys playing football for his school and has a bright outlook when it comes his future. Donnie has always had an interest in joining the military, and that interest has grown since Art introduced Donnie to one of his friends who was a US Army Ranger. Art feels like the experience really opened up Donnie's eyes to what it really means to be a part of the army and to serve your country. Donnie has also expressed an interest in becoming an electrician after high school ends, and Art is currently working at connecting Donnie to an electrician friend, and getting him an apprenticeship.
Within the last year, Art retired from his job at Do It Best and became the senior pastor at Hope and Woodburn United Methodist churches. Art continues to be an ambassador for Big Brothers Big Sisters, and speaks on behalf of the company to recruit more volunteers and advocates for an urgent need for male mentors. Art is a Defender of Potential.
Are you interested in becoming a Defender of Potential like Art? Click on the links below to get involved with Big Brothers Big Sisters today!
---