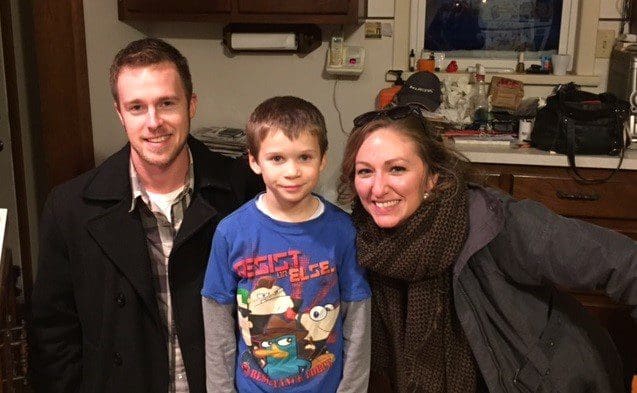 Robert's an energetic, sweet, and inquisitive kid. He did very well academically but frequently got reprimanded for his short attention span, distracting other kids, and generally goofing around. A very social kid, Robert always wanted to please others and would frequently get lonely living in the country away from his school friends.
Robert's mother enrolled him with Big Brothers Big Sisters having had her other children in the program and knowing the influence a Big can make in a young person's life. She hoped that Robert would find a Big who could be a good friend to him, expose him to new outdoor activities, and give him a consistent male role model along with appropriate affection and affirmation.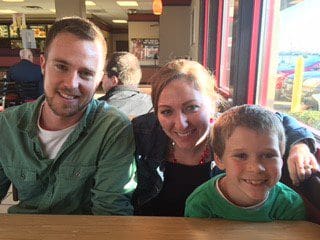 But Robert found much more than that.
In 2016, Robert was matched with Josh and Emma. Energetic and excited to have a Little, Josh and Emma immediately clicked with Robert. All three loved active, outdoor activities – especially with Robert's short attention span and endless energy. Their time together always included something outside, commonly fishing or bike riding.
Robert's mother has been extremely supportive and grateful for the presence of Josh and Emma in her son's life. She remarked once, "they get along so well, it's just meant to be. Josh and Emma are wonderful! I think Josh has just as much fun if not more fun than Robert on their outings!"
According to Robert, "Josh and Emma are fun; they do a lot of fun things with me, and they are super nice. They're good friends and they mean a lot to me." Over the years together, Josh and Emma have sought to broaden Little Brother Robert's interests – beyond the Pokémon that he adores so much. They have exposed him to new activities such as carving pumpkins, laser tag, ice sculptures – which were not a newly found interest of anyone – and different board games.
Josh and Emma have also exposed Robert to new careers and opportunities for his future. They encourage him to strive academically and dream big for his future. They have helped him improve his reading abilities. The efforts showed when Robert had perfect attendance in school and made the Honor Roll! Thanks to the encouragement of Josh and Emma, Robert has decided to attend an extra summer school program focused on hands-on science, an interest Josh and Emma have greatly encouraged over the years. Josh has really worked with Robert on STEM opportunities and exposing him to careers related to engineering, what Robert aspires to do in the future.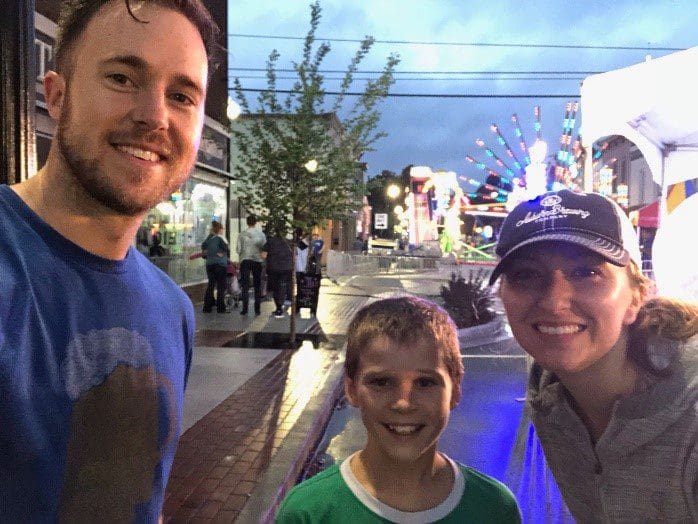 Over the course of their match together, Robert has grown in his manners and politeness, now holding the door open for ladies and beginning to listen to his mother better than ever before.
Both Josh and Emma have expressed their care for Robert, saying, "We love just seeing how excited he gets when we are together! It's nice to be around a good kid and we hope to help him in some way. It is very fun and doesn't feel forced. We are all very close. Our relationship has developed into an actual friendship and we treat Robert as if he was one of our nephews."
Defend Potential. Stand for youth like Robert. Join us.