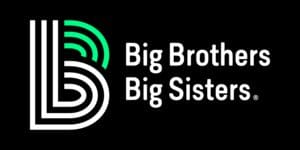 This message is to give information concerning the agency in light of the Coronavirus issues presently impacting all of us. This is a very fluid situation, and our position is subject to change based on newly-available information. If you have any questions or concerns, please contact the agency at 260-456-1600.
Site-Based Matches: We are currently suspending all Site-Based matches and Real Men Read activities effective immediately and until Fall 2020. Many of our schools are extending Spring Break vacations and/or limiting visitors to the school. We are working with the schools and are subject to the limitations that they request. Also, site-Based volunteers will be receiving more information about our Pen Pal program and ways to stay in contact during this time. We hope this situation improves quickly.
Community-Based Matches: Community-Based matches are suspended until May 1st, 2020 as directed by the stay at home order. As this situation progresses, the match status will progress as well. Matches are still able to meet virtually or participate in the Pen Pal Program. We are also creating new and unique opportunities in order to #KeepKidsConnected. Community-Based volunteers are receiving more specific guidance directly from the agency. If you have any questions, please contact your Match Support Specialist.
STEM Activities/Agency Sponsored Match Activities: All STEM activities/Agency Sponsored Match Activities are suspended until further notice. We will reevaluate the availability of these activities when the stay at home order ends. The current advice is that we avoid conducting group activities in the near future.
Bowl For Kids' Sake: All remaining bowling sessions are postponed with new dates and times to be determined. Participating bowlers/volunteers/teams will be receiving more information within the next two weeks. Dates are aimed for later this summer.
General Awareness and Safety Precautions
Precautions that should be taken (general health tips)

As a reminder, here is a link to CDC guidelines to help keep everyone healthy:

Wash hands often and properly (20-30 seconds with soap and water)

Use alcohol-based hand sanitizer

Cover mouth when sneezing or coughing with a tissue and throw the tissue in the trash, followed by washing/sanitizing hands

Avoid touching your nose, mouth, and eyes

Avoid using others' equipment/belongings

Stay away from others who are sick

Stay away from others when you are sick

Clean and disinfect frequently touched surfaces

Utilize alternative greeting methods, avoid shaking hands