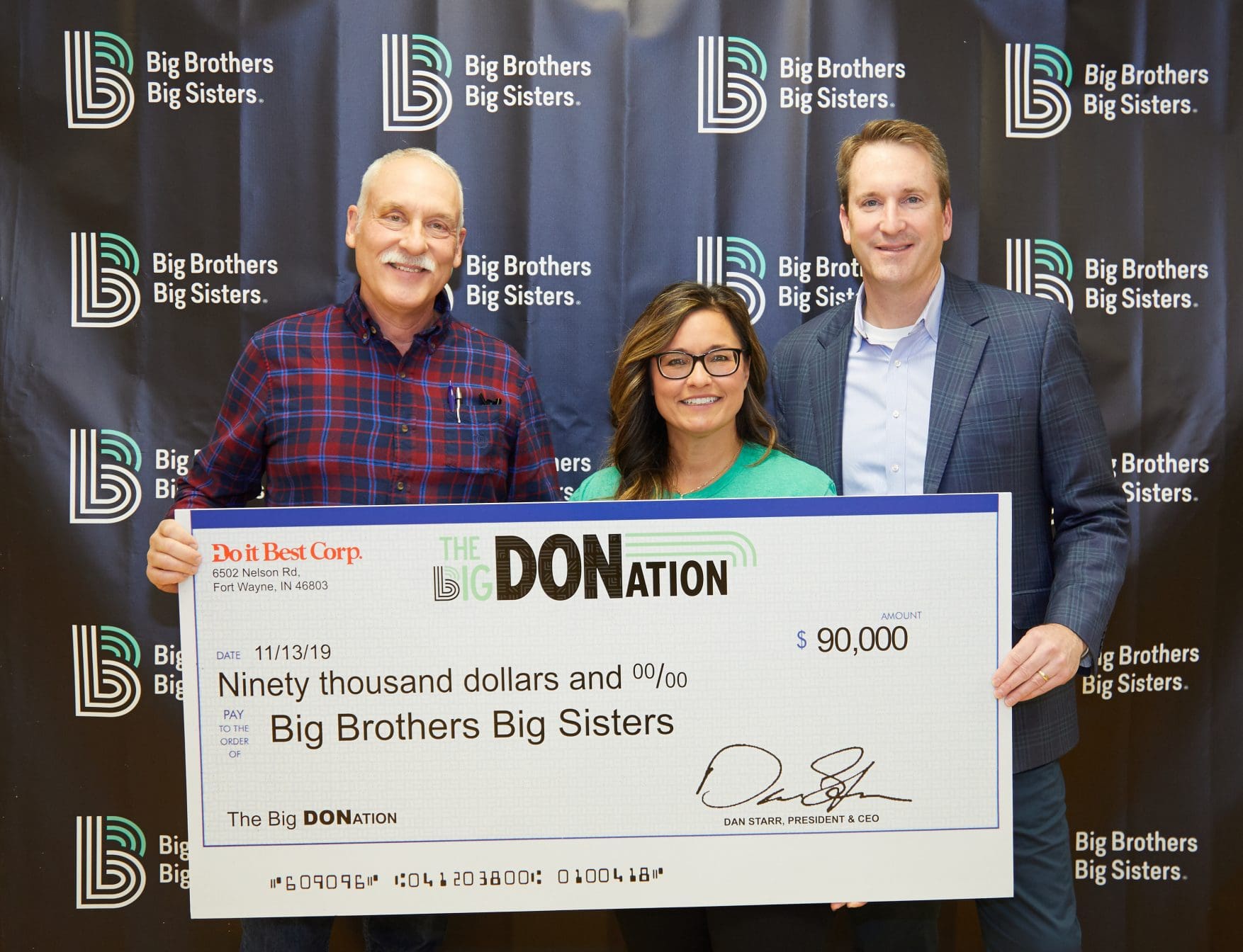 Do it Best Deepens Commitment to Community with Foundation Launch
November 13, 2019, FORT WAYNE, IN—Do it Best Corp. and Big Brothers Big Sisters of Northeast Indiana jointly announced a fundraising total of $223,938 as part of The Big DONation, a youth enrichment initiative launched to honor Don Wolf, Do it Best president emeritus and founder of the local Big Brothers Big Sisters chapter.
"Today, just a few months after the start of this fundraising initiative, I'm blown away by the generosity of our community," said Josette Rider, CEO of Big Brothers Big Sisters of Northeast Indiana. "Our friends at Do it Best not only encouraged us to launch this initiative, they contributed to the cause. With their challenge grant and the support of so many others, Big Brothers Big Sisters is better equipped today to grow our mission."
The Big DONation kicked off on June 19, Don Wolf's 90th birthday. As a way to honor his legacy, Do it Best committed to matching all donations made to Big Brothers Big Sisters of Northeast Indiana up to $90,000. While Don passed away on September 11 before the conclusion of the fund drive, he was an early contributor and was excited to follow the progress of the campaign.
With these new funds, Rider said the organization plans to focus on matching more youth with mentors while supporting those who have graduated from other Big Brothers Big Sisters' programs with additional job training, coaching and college support. Rider also noted that in addition to the Big DONation serving as an effective fundraiser, the campaign raised greater awareness to help them recruit new volunteers.
"Do it Best has a long tradition of supporting agencies like Big Brothers Big Sisters that are committed to serving the needs of others," said Dan Starr, president and CEO of Do it Best. "Don Wolf and his legacy have inspired us to take that commitment to the next level with the formation of the Do it Best Foundation, where we look forward to supporting other community organizations and initiatives."
The Do it Best Foundation, a 501c(3) organization, will focus on four key areas for its charitable giving: health and wellness, youth enrichment, the arts and the community. The foundation is establishing a committee tasked with reviewing and approving requests for funding. For more information on grant availability, visit doitbestfoundation.org.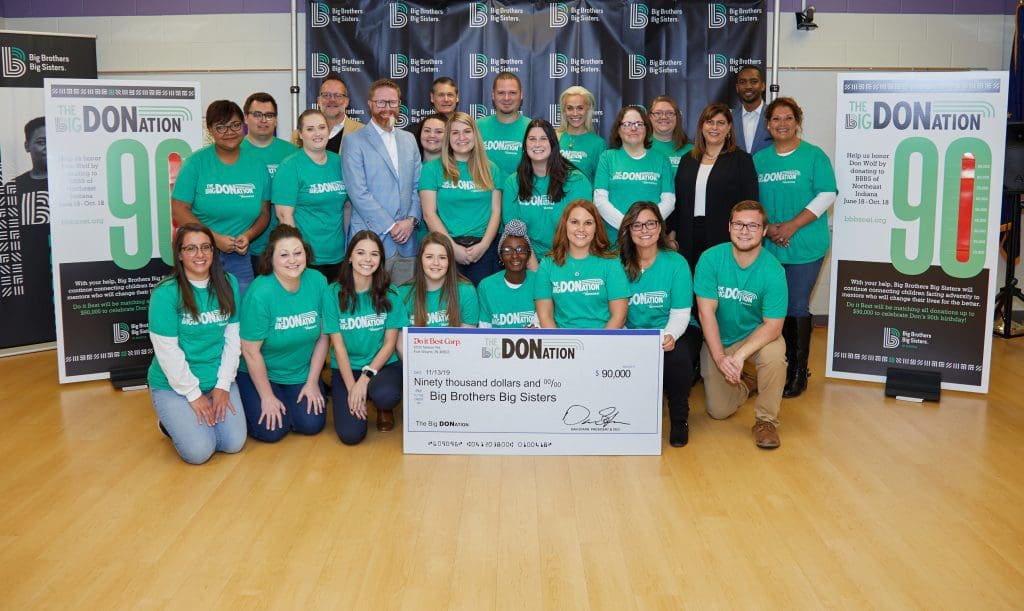 About Big Brothers Big Sisters of Northeast Indiana
Big Brothers Big Sisters of Northeast Indiana is a nonprofit organization that serves children in Adams, Allen, DeKalb, Huntington, Kosciusko, LaGrange, Noble, Steuben, Wells, and Whitley counties in Indiana and Branch and Hillsdale counties in Michigan. Big Brothers Big Sisters' mission is to help children reach their potential through professionally supported one-to-one relationships with measurable impact. To learn how you can positively impact a child's life, donate, or volunteer visit BBBSNEI.org.
About Do it Best Corp.
Based in Fort Wayne, Ind., Do it Best Corp. is the only U.S.-based, member-owned comprehensive and fully integrated hardware, lumber and building materials buying cooperative in the home improvement industry. With annual sales nearing $4 billion, Do it Best Corp. serves thousands of member-owned locations across the United States and in more than 50 other countries. For more information, visit doitbestonline.com and follow us on Facebook, LinkedIn and Twitter.
Watch the entire press conference here: https://youtu.be/iv5qFnJgBnk