So many ways to get started
Looking to get involved? Whether you're interested in enrolling your child, donating, or stepping up as a Big, Big Brothers Big Sisters offers several types of programs in communities across the country.
Changing Lives for the Better, Forever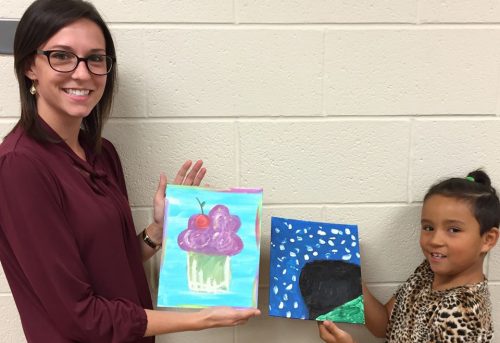 Big Brothers Big Sisters seeks to change the lives of children facing adversity for the better, forever. We operate in communities all across the United States - urban and rural, Big and Little. Our mentors work with children in the community, in their schools, on military bases, and many places in between. Our unique brand of one-to-one mentoring has a Big impact all over the nation.
We offer a variety of programs that we always need more volunteers for.
Community-Based Mentoring:  In the Community-Based (CB) program, volunteers provide youth ages 6-21 with a positive one-to-one relationship with a volunteer adult mentor. Matches typically meet two to four times a month for 2-3 hours. During these unstructured outings, filled with conversations and shared activities, volunteers help children manage the everyday challenges that are part of growing up.
Big Futures Mentoring: Big Futures (BF) is a natural progression from the Community-Based Program that provides enhanced support and training to eligible matches that are focused on the students' graduation from high school and progression into independent and productive citizens. Youth may enter the program beginning in the 8th grade. BF matches will participate in a variety of activities and will be guided through the pursuit of their chosen post-secondary path: college, career or military. Click here for the Big Futures Event Calendar.
Site-Based Mentoring: In the Site-Based (SB) program, a volunteer adult mentor spends lunch period once a week with a child at his/her elementary school during the school year. School guidance counselors and teachers select and refer youth ages 6-12 who may lack of access to positive role models at home and elsewhere.
First Friends Mentoring: A fun and easy way to get involved! This program is designed specifically for children on our waiting lists, featuring weekly events and activities ranging from arts and crafts to movie nights to attending sporting events - and everything in between. Volunteers are needed to help conduct & chaperone and/or provide transportation to and from events.  Click here for the Activities Calendar.
Real Men Read:  Real Men Read volunteers provide a positive male role model to 2nd and 3rd grade students by making 5 visits to the classroom throughout the school year to read a book and engage the students' interest in reading. Adult men volunteers encourage literacy and a love for learning by reading to these children throughout Allen County.
Match Makers: Our monthly giving program. By making a monthly contribution you will be helping introduce a waiting Little Brother or Little Sister to their Big each and every month. Monthly contributions of $25, $35, $50, or an amount of your choice will be automatically deducted from your debit or credit card each month.
What do we achieve?
Big Brothers Big Sisters helps children achieve success in school, helps them avoid risky behaviors such as getting into fights and trying drugs and alcohol, and helps them improve their self-confidence. We hold ourselves accountable to our supporters by regularly measuring our impact
Who do we serve?
Big Brothers Big Sisters seeks to change the lives of children facing adversity between 6 and 18 years of age. Our network of volunteers, donors and supporters comes from all walks of life & all backgrounds.
Our service area is Northeast Indiana and Southern Michigan. The counties we serve in Indiana are: Adams, Allen, DeKalb, Huntington, Kosciusko, Lagrange, Noble, Steuben, Wells & Whitley. For Michigan we serve Branch & Hillsdale Counties.
What do we do?
Our unique brand of one-to-one mentoring, in which a child facing adversity is carefully matched with a caring adult mentor in a relationship supported by professional Big Brothers Big Sisters staff members, changes lives for the better forever.