Get a Wash. Give a Future.
Big Brothers Big Sisters and Mike's Carwash
Our Staff, Board of Directors, Bigs, Littles, and local personalities are being hosted at a Mike's Carwash near you. This is all to benefit Big Brothers Big Sisters!
For the entire Saturday event on May 11, 2019, our agency will receive 50% of any "Works" or "Ultimate" washes that are purchased!
Bigs, Littles, Staff, media personalities and other special guests will be on site to hand out free goodies and
coupons to local stores and chains.
Extra hands will be needed to hand out info, collect donations, and help create awareness for Big Brothers Big Sisters! 
If you are interested in helping out, or for more information please contact Development Director
Shelley Schwab at 260.456.1600 x 2259 or [email protected]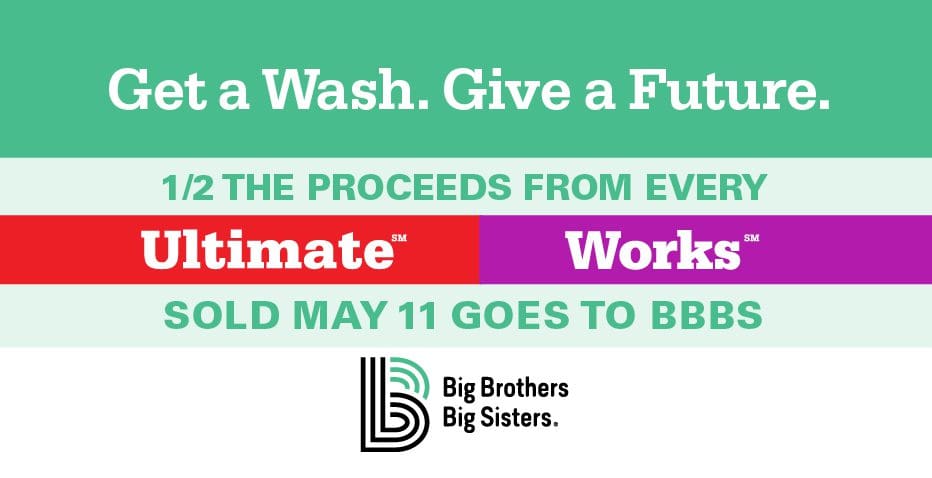 Find a Mike's Nearest to You!