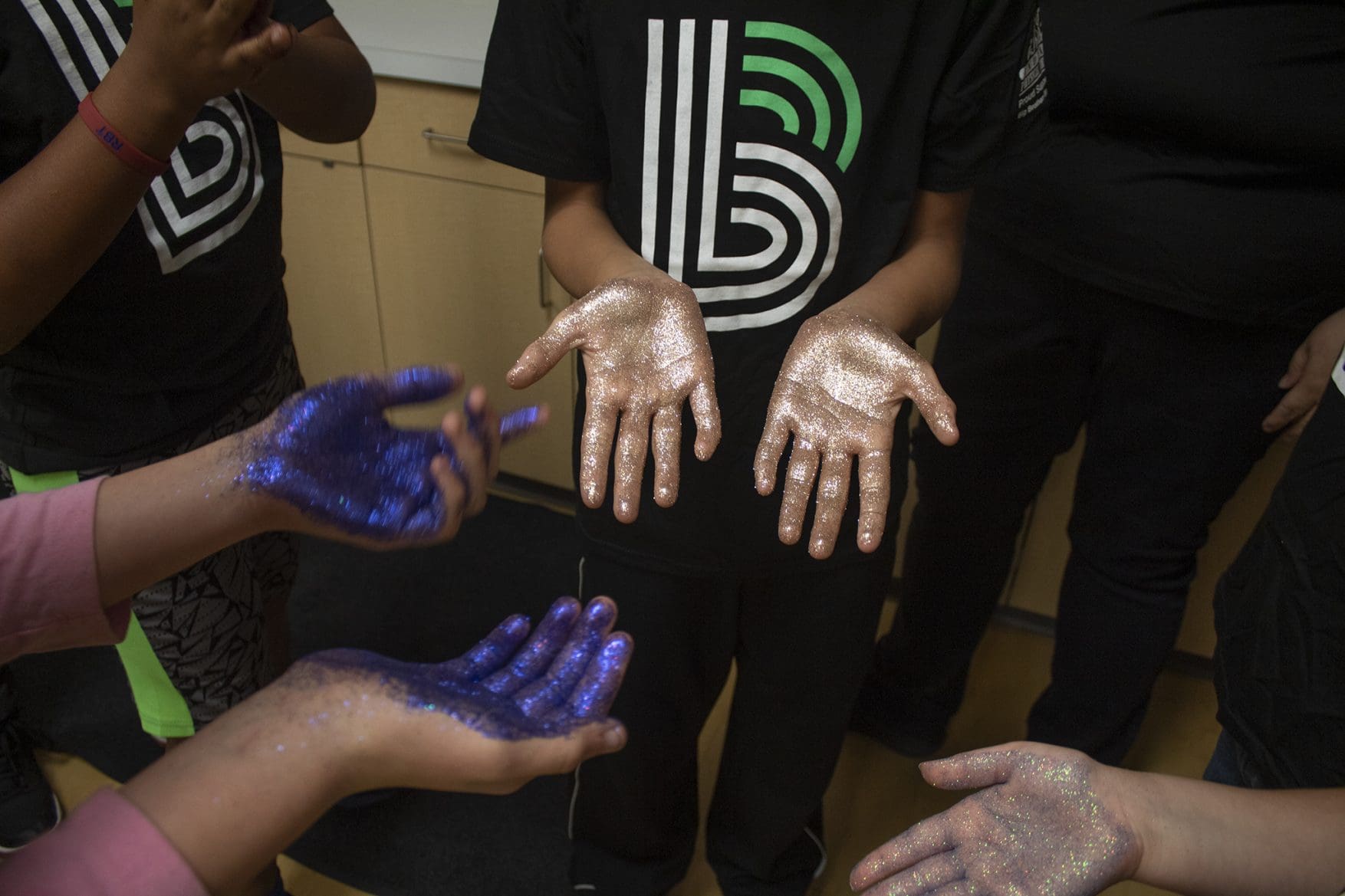 Global Handwashing Day with Dial® was a success! We teamed up with Dial® and their Healthier Futures™ program to give our Littles the opportunity to get down and dirty while learning all about the importance of keeping clean hands. Volunteers led an open discussion on germs and guided Littles through a fun and hands-on activity.
During the activity, Littles learned about germs, how easily they are spread and the most effective way to wash their hands. Then we took it a step further, by setting up a simulation where the kids could see how germs are spread and how Dial® soap works to wash away germs from our hands–using glitter!
Our Littles were super excited and even more thrilled that they got to see "germs" and how they work. This activity definitely left a lasting impression on the kids and we are confident that our Littles will go on to practice proper handwashing habits. Thanks to the Dial team for providing complimentary hand soap to all Littles so they can continue their good handwashing habits at home!
Check out all the photos on our Facebook page: @bbbsnei