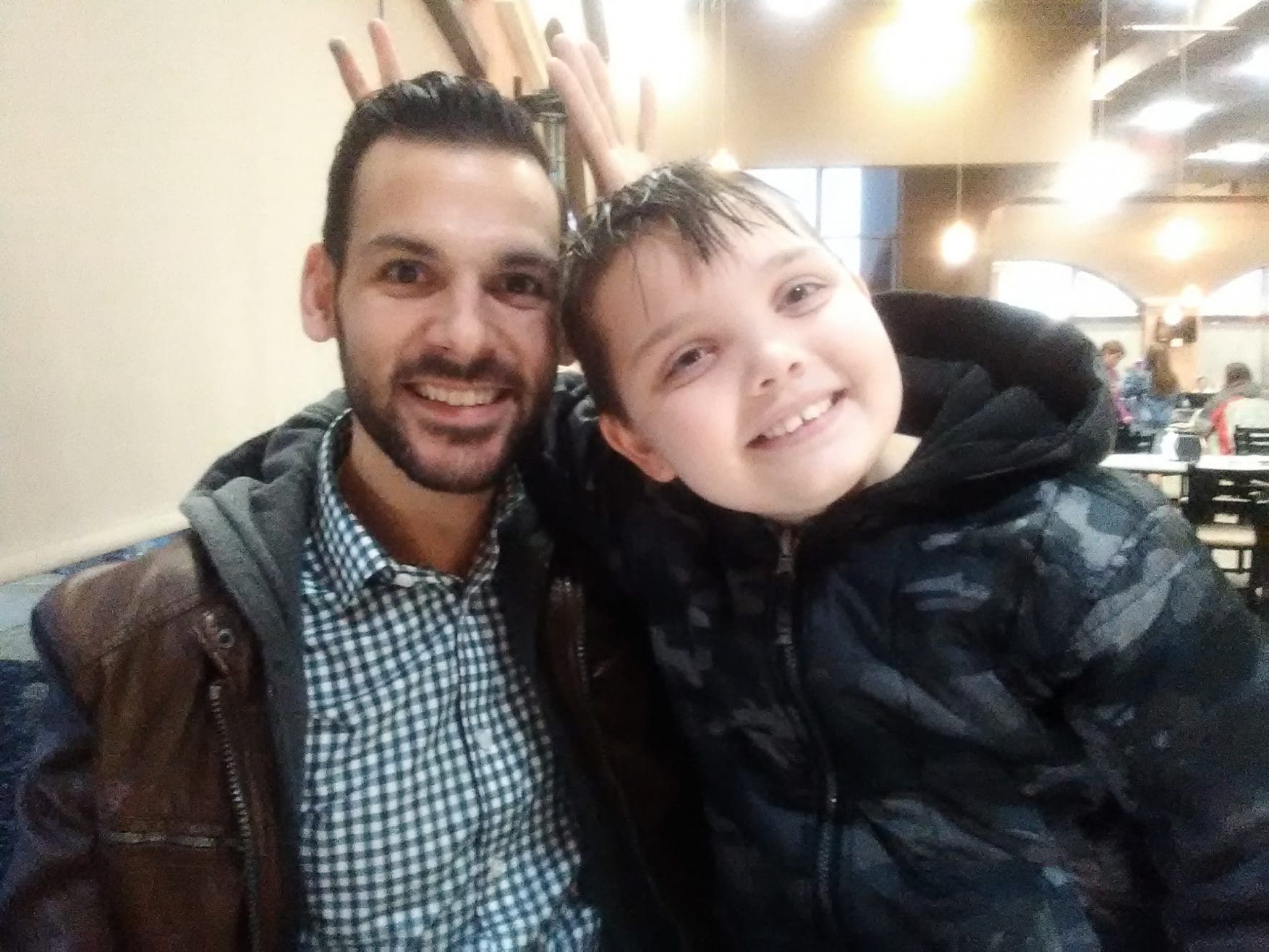 LITTLE BROTHER MALAKAI & BIG BROTHER MIKE
"We treat each other like family." – Big Brother Mike
As a kid, Malakai was sweet, enthusiastic, and goofy. He had a kind disposition and frequently sought attention or praise at school. At home, Malakai did not have a consistent male role model. He infrequently saw his father with whom he had a distant relationship. For much of his childhood, Malakai had a frequently shifting living situation. When his mother enrolled him with Big Brother Big Sisters in 2015, she said that Malakai "needs someone to inspire him to see his full potential."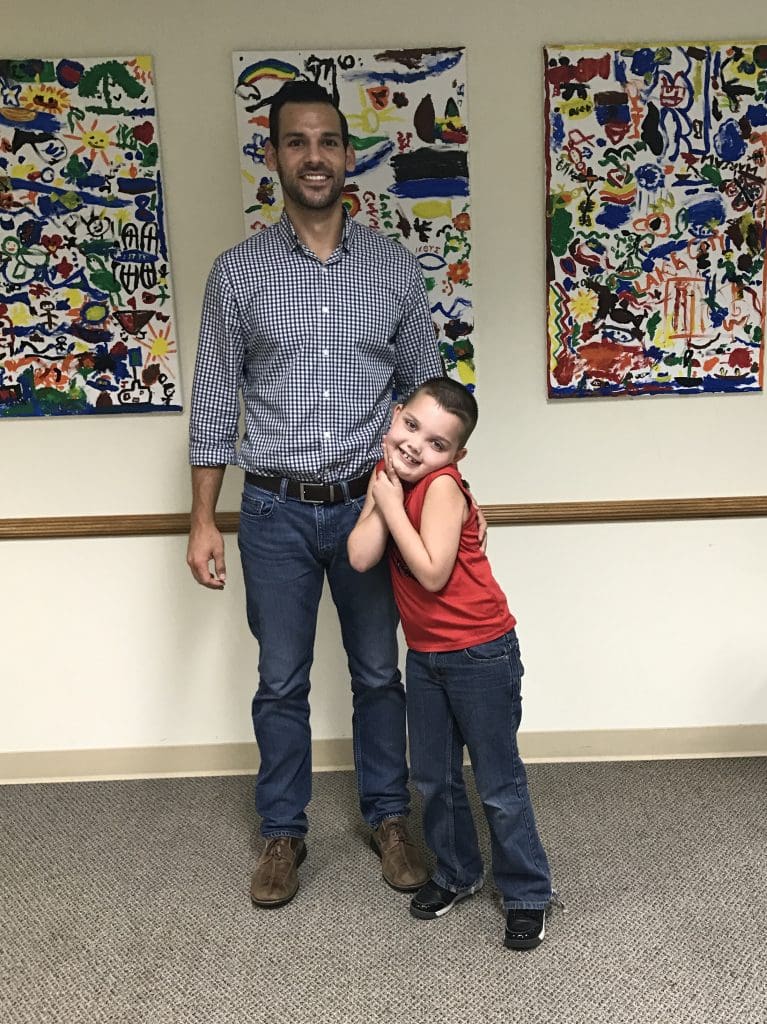 Shortly after, six-year-old Malakai was matched with Mike, a young tech engineer. The two got to know each other through many lunches together. Mike would come to Malakai's school and have lunch with him once a week. Even now during the school year, Mike still comes and has lunch with Malakai.
As the pair got to know each other, they discovered their shared love of math. Malakai loves math, "100%!" – according to him. As an engineer himself, Mike began using this passion for math to teach Malakai life lessons. When the they made a spaghetti dinner together, Malakai had to help plan the budget and stick to it when they went grocery shopping for the ingredients. At other times, Mike has Malakai use his math skills to cook. When they made pancakes, Malakai found that math was involved in cooking, as he learned to measure the ingredients. Through these outings and others related to making change, discounts, and budgets, Mike has encouraged Malakai's love of math with new challenges.
Already, they have developed a deep friendship as Mike has become an anchor in Malakai's life. According to Malakai, "I looooooove Mike. He has made all my dreams come true." Whenever they get together, the meeting is a bright spot in both of their week's and leaves them talking about how much fun they have together.
Mike's presence in Malakai's life has inspired Malakai's mother to be a more intentional parent, especially in giving Malakai more direct attention and to getting him more involved with new activities. With Mike as an example, Malakai's mother has begun to encourage Malakai to embrace his full potential at school, holding him accountable to be the best student he can be.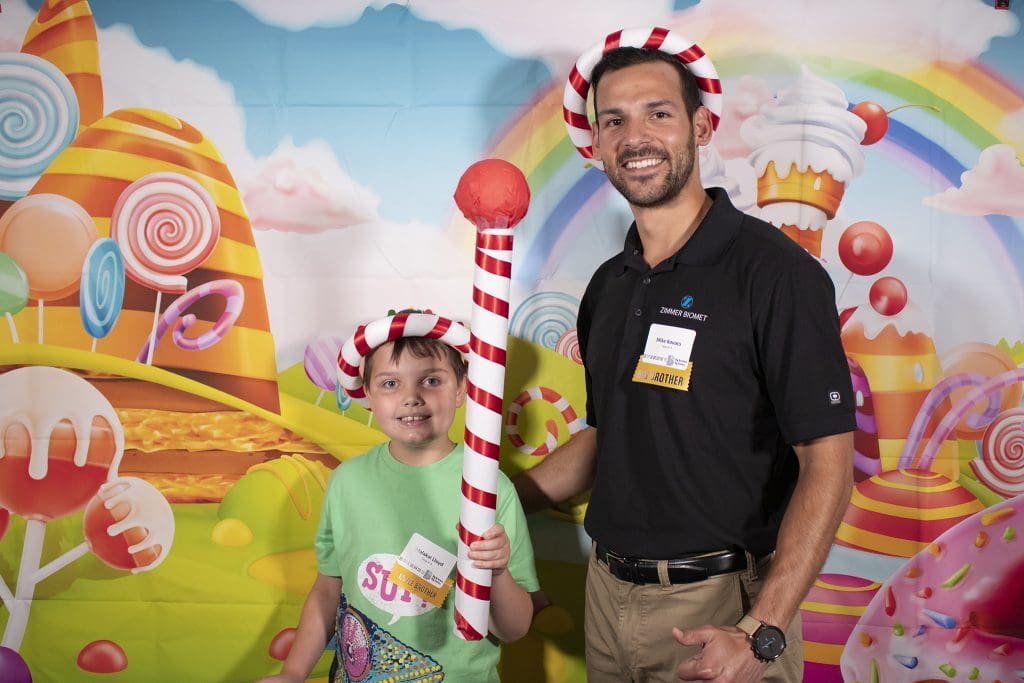 Through their outings, Mike has encouraged new interests in Malakai. Thanks to a few trips to Sweetwater, Mike sparked a new passion for Malakai – music. They've enjoyed playing on drum sets, keyboards, and guitars. The new activity has been a confidence builder for Malakai and has kept him engaged in learning new things. Through these time together, Mike and Malakai have only grown closer. Malakai said, "I like Mike for every reason! He is awesome, cool, a master cook and he likes math! He also protects me. I like being a little brother. If not, I wouldn't have Mike – and Mike is like my life. I've always wanted a brother."
According to Mike who has enjoyed watching Malakai's growth and success, "Malakai is like a real little brother. We treat each other like family. He teaches me as much as I hope I'm teaching him. We're helping make each other better people." Already celebrating their fourth year being matched together, Mike and Malakai are excited for the adventures ahead and ready for any challenge they may face.
Ignite potential in kids like Malakai. Join us.