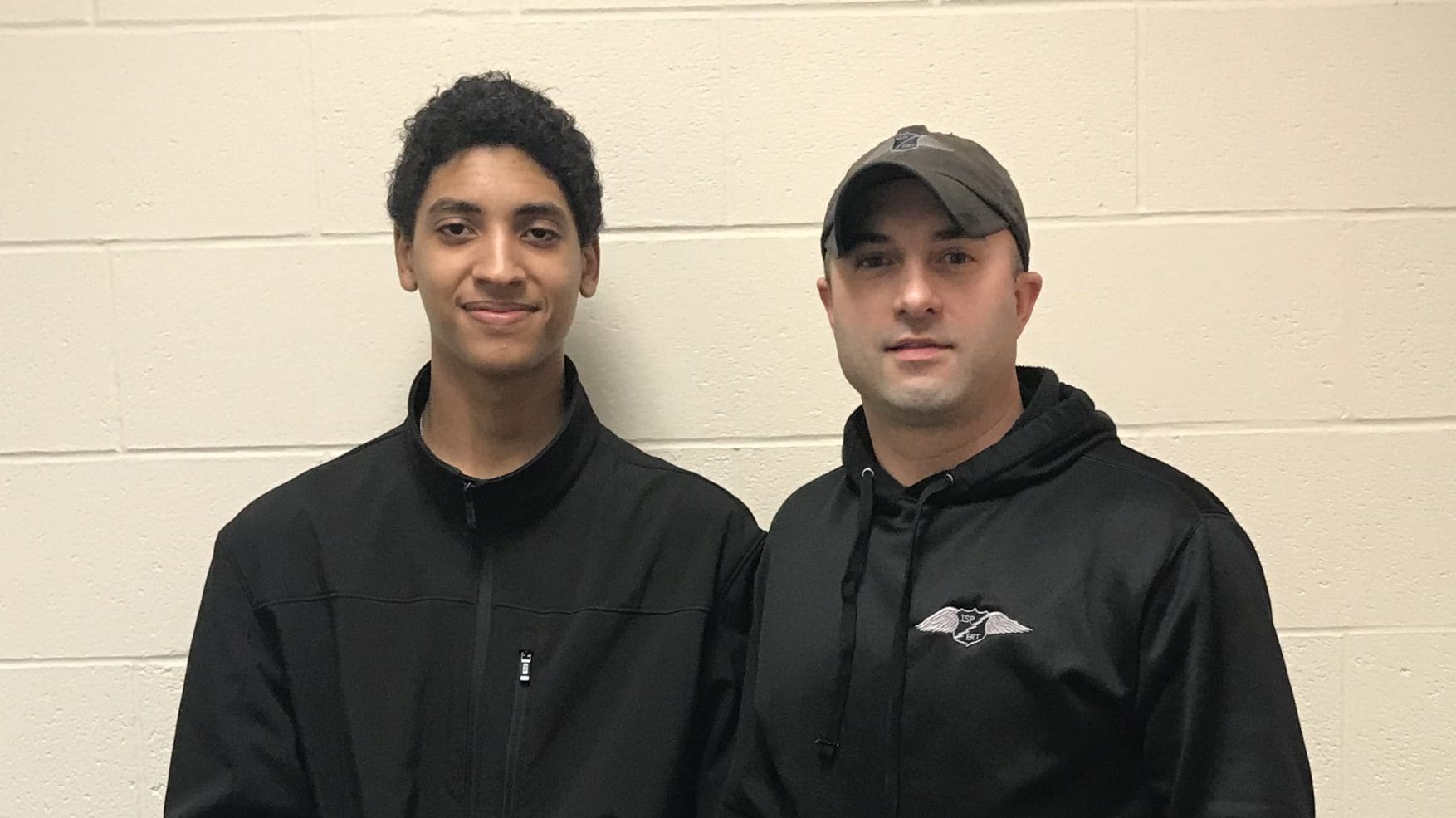 LITTLE BROTHER ADRIAN & BIG BROTHER BRIAN
"My Big Brother Brian has given me experiences that I would have never dreamed of having before."
– Little Brother Adrian
Adrian was a shy young kid who enjoyed video games and imaginative play but growing up in a house full of girls left Adrian without a male role model. His mother, Tameka, who was a Little Sister herself years prior, knew the value of a positive role model so she enrolled Adrian with Big Brothers Big Sisters. She remarked, "he's surrounded by females and needs male interaction. I hope this provides him a strong male role model."
And it did.
In 2010, Adrian was matched with Brian, a Marine Corps Veteran who has served 10 years domestically and internationally. With the help of their shared love of basketball, they formed a strong bond instantly.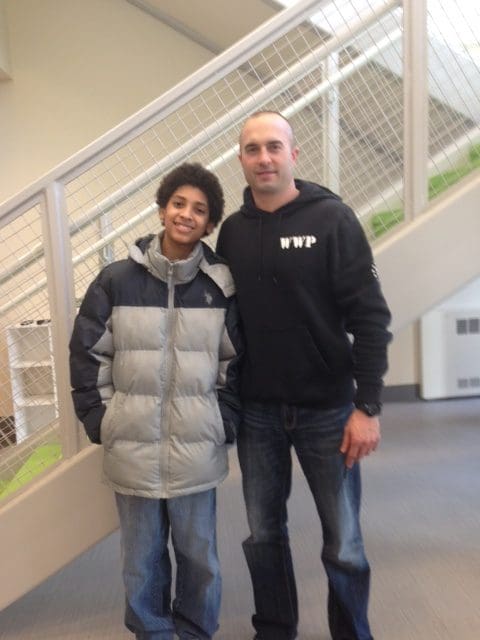 When Brian first met Adrian, he did alright in school but occasionally fell behind. Throughout the years since their match, Adrian has continued to perform alright in school yet Brian always encouraged him to fulfill his potential and strive for more. This past year, his junior year, Adrian got honor roll multiple times and was even invited to attend the prestigious honors ball.
The pair couldn't be prouder. Adrian remarked, "I'm really proud of myself this semester. I kept every grade a C and up and ended with over a 3.0 GPA – I'm confident I can continue to do this all the way through graduation."
Brian echoed his sentiments, "I'm really proud of Adrian stepping it up and taking school seriously enough to accomplish this."
Adrian's academic accomplishment follows a very rough period. Adrian's mother passed away in 2015, leaving Adrian and his sisters to live with their grandmother. Throughout this difficult time, Brian stayed by Adrian's side and supported him as Adrian dealt with the emotions and change of his loss. Adrian's grandmother saw this and said, "I'm so appreciative of everything that Brian has done to support Adrian."
Through this difficult time and many other challenges, Adrian and Brian have grown incredibly close. "I enjoy just giving Adrian that interaction with someone who really cares and seeing him grow up into a man," Brian explains. He commented that "Adrian has grown into himself a lot more. He's way more confident and assured. He's become very close with family, and has a close circle of friends."
Indeed, Adrian has grown quite a bit since the two met. Brian now has a family and Adrian considers these kids his younger siblings; they adore him in return. Now seventeen, Adrian is on track to graduate in the spring of 2020 and is thinking about attending college for something in the medical field. He has already toured some schools and is narrowing down his list.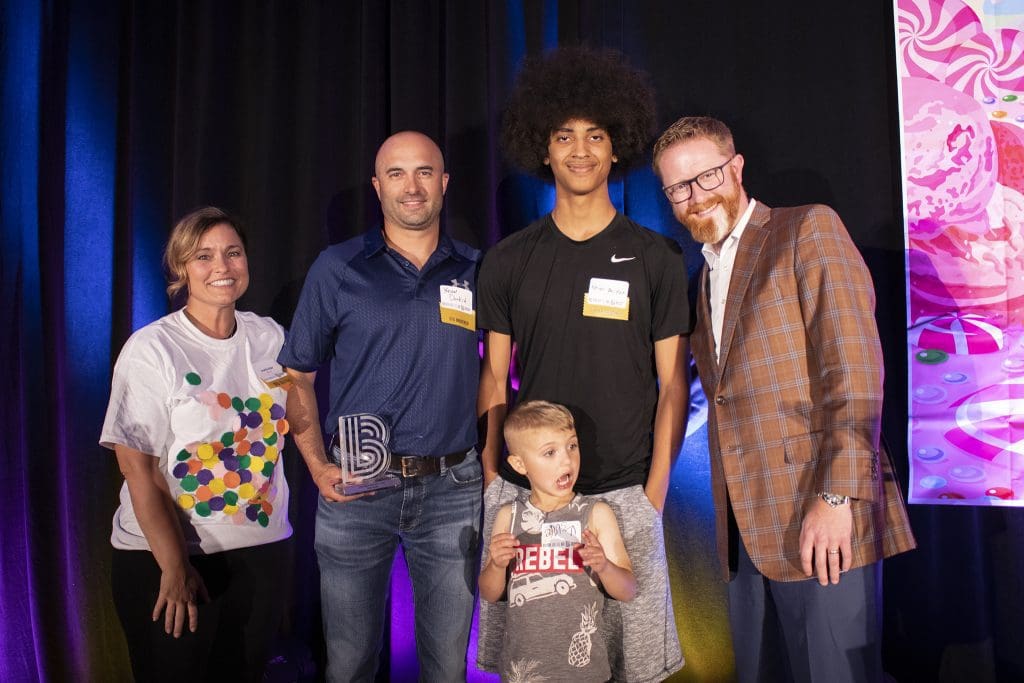 For years, Brian has encouraged Adrian to dream for the future, saying, "my biggest impact on Adrian has been showing him that there is a large world out there – and that he has access to it." As they prepare for life after high school and the changes that will come, Adrian and Brian will stay side by side.
According to Adrian, "Brian is just fun to be around, always listens to me, and helps me grow by encouraging me. Brian is my real big brother. He is just different than anyone I've ever known, and it's what I want to be like too."
Join us and become a Defender of Potential.