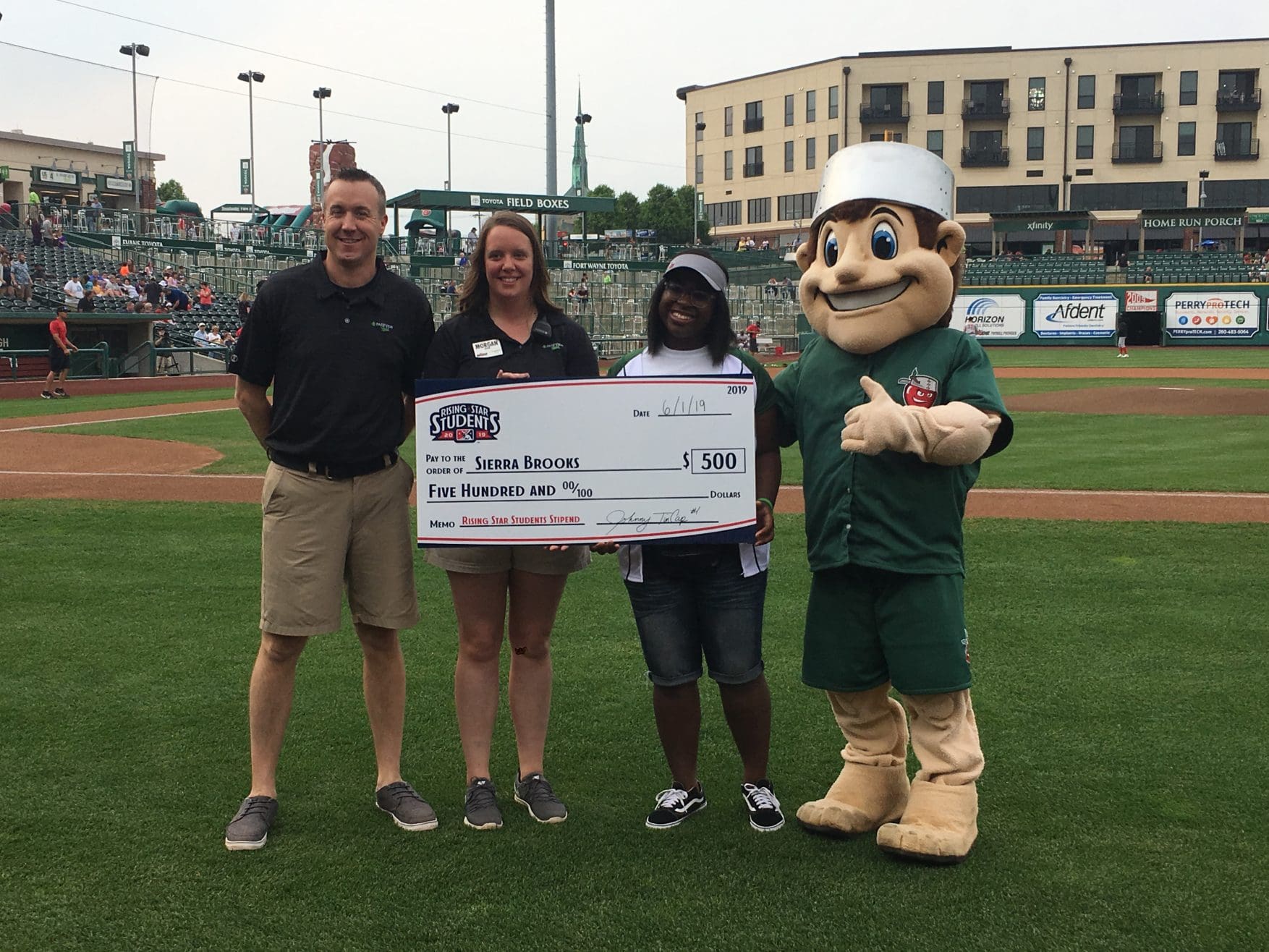 Fort Wayne TinCaps Name Little Sister Rising Star Student and Award Scholarship for Academic Efforts!
On June 1st, Big Brothers Big Sisters and Lippert Components hosted a tailgate at the TinCaps where we were honored to be the Charity of the Game. At the game, the Fort Wayne TinCaps also recognized Little Sister Sierra, a recent South Side High School graduate and one of 10 national Rising Star Students program winners. This program rewards high-achieving Little who plan to attend college. Sierra is a hard-worker who aims to make every minute of her day count. She credits her Big Sister Amanda for helping her feel ready to take on the future, both in college and beyond. Sierra will attend Indiana University Purdue University Indianapolis majoring in criminal justice this Fall. Congratulations Sierra!
If you'd like to learn more about volunteer opportunities with Big Brothers Big Sisters, check out a detailed list of programs here.