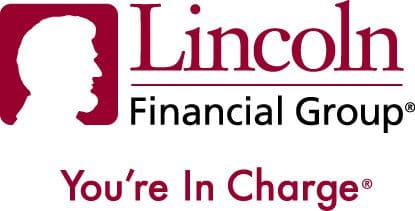 Big Brothers Big Sisters of Northeast Indiana has received a $40,000 grant from the Lincoln Financial Foundation in support of our mentoring programs to help children in Allen County.
BBBS serves youth who have a lack of access and opportunity to positive role models and provides them the opportunity to be engaged and transformed by a lasting friendship. BBBS focuses on meeting the developmental needs of the youth earlier in life rather than ignoring the danger signs that always lead to problems later. Attention, engagement, and encouragement offered to youth before problems occur are three of the strongest pro-active elements of youth mentoring. As a result of pairing high-need children with responsible and consistent adult volunteers, the youth have dramatic improvements in behavior, decision-making and academic performance. As children feel good about themselves and feel engaged in their schools, with their families and friends, and with their Big Brother, Big Sister, or Big Couple, they increase their likelihood of success in school and in reaching their potential. Our community ultimately benefits from these youth growing up to become healthy, self-sufficient, and productive citizens. BBBS programs have no fees and do not receive funding in forms of vouchers, stipends, or reimbursements.  ALL funds are raised through businesses, individuals and foundations.
The majority of the youth served demonstrate several risk factors: live in a single-parent family, live in poverty, have poor social relationships, have strained family relationships, and have academic or behavior problems. Of the 1,580 youth served in the 13-county service area, 60% are from single-parent households; 11% not living with either parent; 19% have a household income less than $10,000 a year; 59% have a household income less than $30,000 a year; 67% are between the ages of 5-12; 33% are ages 13 and older; 46% identify as a minority; and 21% have at least one parent incarcerated.
About Lincoln Financial Foundation, the philanthropic arm of Lincoln Financial Group, believes in empowering people to live greater lives, which advances culture and empowers greater positive change. Its grant is part of Lincoln Financial's annual $10 million investment in its local communities' youth education, economic and workforce development, human well-being and arts programs. The Lincoln Financial Foundation, established in 1962, is a nonprofit organization formed and supported by Lincoln Financial Group. Under the Foundation guidelines, grants are made in the areas of arts, education, human services and economic/workforce development.
Big Brothers Big Sisters of Northeast Indiana is a nonprofit organization that serves children in Adams, Allen, DeKalb, Huntington, Kosciusko, LaGrange, Noble, Steuben, Wells, and Whitley counties in Indiana and Branch and Hillsdale counties in Michigan. Big Brothers Big Sisters' mission is to help children reach their potential through professionally supported one to one relationships with measurable impact. To learn how you can positively impact a child's life, donate or volunteer visit www.BBBSNEI.org.