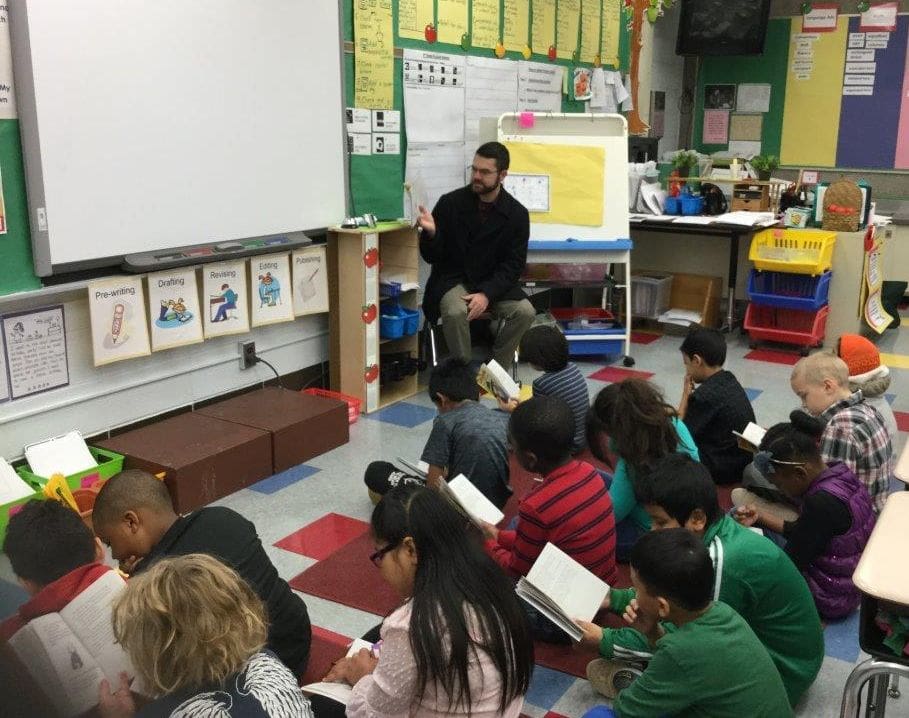 Big Brothers Big Sisters of Northeast Indiana Seeks Aid in Grant Contest
The local Big Brothers Big Sisters (BBBS) is one of the top 200 finalists in the State Farm Neighborhood Assist grant contest. BBBS is looking for community assistance, calling on the Northeast Indiana-area residents to cast votes and help them win one of 40 $25,000 grants for their Real Men Read program. Through the Real Men Read program, BBBS coordinates 238 adult male volunteers to visit 250 Allen County school classrooms and read books to 6,200 elementary grade children in Fort Wayne Community Schools and East Allen County Schools district.
Voting starts now and ends at midnight on August 24, 2018. Each person can vote ten times per day for ten days. Winners will be announced on September 25.
Vote for BBBS online here: https://www.neighborhoodassist.com/entry/2011218  (VOTING NOW CLOSED. Thank you for your help!! Winner announced September 25, 2018.)
Big Brothers Big Sisters of Northeast Indiana is a nonprofit organization that serves children in Adams, Allen, DeKalb, Huntington, Kosciusko, LaGrange, Noble, Steuben, Wells, and Whitley counties in Indiana and Branch and Hillsdale counties in Michigan. Big Brothers Big Sisters' mission is to help children reach their potential through professionally supported one to one relationships with measureable impact. To learn how you can positively impact a child's life, donate or volunteer visit www.BBBSNEI.org.
###